Wax Figures for Halloween
---
Library Author Series Kicks off Fourth Year with Waxy Topic
UCR Libraries host five speakers during 2005-2006
(October 12, 2005)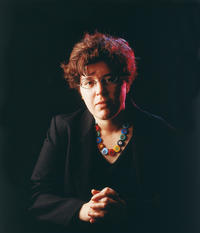 Enlarge
Michelle Bloom
RIVERSIDE, Calif. (www.ucr.edu) -- Michelle Bloom, associate professor of Comparative Literature, is scheduled to talk about her book, "Waxworks: A Cultural Obsession," from 3:15 to 4:30 p.m. Wednesday, Oct 19, at the Rivera library, the first of five author readings on campus this year. The presentation will be Web cast.
It is an especially appropriate topic right before Halloween, since wax models were used for life-like burial effigies placed on top of coffins in Egypt. And in 18th- and 19th-century Europe, before refrigeration, wax kidneys, brains and hearts allowed medical students to hone their art on realistic models before tackling live flesh and blood. Corpses at the time were hard to find. And they smelled bad.
Bloom, the director of UCR's Comparative Literature Program, said the horror aspects are only one part of the culture's interest in wax figures. She is most interested in the way wax figures can show up in literature and film, as symbols of purity, immortality or love. They are both lifelike and deathlike.
Her book, published in 2003 by the University of Minnesota Press, examines wax figures and wax museums and their representation in the literary works by Champfleury, Dickens and ETA Hoffmann. She also explores the topic in Hollywood horror films of the 1930's and contemporary French and U.S. visual art. Bloom says she may even include film clips.
The UCR Libraries' Author Series, which began in September 2002, brings the riches of the campus libraries to the community. Organized by Melissa Conway, director of Special Collections, all author readings are free and open to the public. Parking on campus is $6 per vehicle for the day or may be purchased for shorter periods at $2 per hour. Parking permits are available at the information kiosks near the entrances to campus.
Other events in the series are:
November 16, 2005 — Clifford Trafzer, Professor of History, reading from Native Universe: Voices of Indian Americans (National Geographic, 2004).
January 18, 2006 - Armen Antonian and Lisa Iyer, UCR alumni, reading from, L.A. Sensation (Infinity Pub. 2004)
April 26, 2006 — Poet Gary Young reads from, No Other Life (Heyday Books, 2005)
May 17, 2006 - Chris Abani, professor of creative writing, reads from his novel Graceland (Farrar, Straus, and Giroux, 2004)
The UC Riverside Libraries are the focal points for research and study on campus. Their collections include 2,081,146 volumes, 12,444 serial subscriptions and 1,672,042 microforms housed in five facilities: the Tomás Rivera Library (serving the humanities, arts and social sciences); the Science Library; the Music Library; Media Library; and Special Collections, housing rare books and manuscripts, and unique archival resources.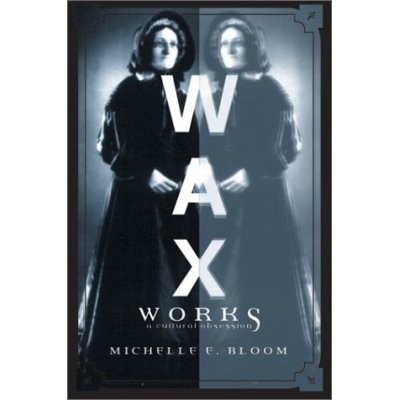 Cover of book
RELATED LINKS
ADDITIONAL CONTACTS
The University of California, Riverside (www.ucr.edu) is a doctoral research university, a living laboratory for groundbreaking exploration of issues critical to Inland Southern California, the state and communities around the world. Reflecting California's diverse culture, UCR's enrollment has exceeded 21,000 students. The campus opened a medical school in 2013 and has reached the heart of the Coachella Valley by way of the UCR Palm Desert Center. The campus has an annual statewide economic impact of more than $1 billion.
A broadcast studio with fiber cable to the AT&T Hollywood hub is available for live or taped interviews. UCR also has ISDN for radio interviews. To learn more, call (951) UCR-NEWS.