UCR Part of $5 Million Federal Effort
---
UCR Scientists Are Part of National Effort to Develop Better Barley
Professor of Plant Genetics Timothy Close and Assistant Professor of Computer Science and Engineering Stefano Lonardi are part of a $5 million USDA research consortium
(April 3, 2006)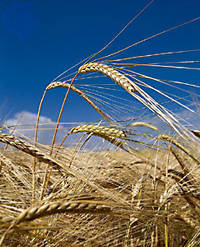 RIVERSIDE, Calif. —
www.ucr.edu
— UC Riverside plant geneticist
Timothy Close
and computer scientist
Stefano Lonardi
are part of a $5 million federal research effort enlisting a consortium of scientists to develop a higher-yielding, higher quality and disease-resistant barley.
Barley is an important crop plant in the U.S. as an animal feed and for the beer brewing industry and is on the rise as a bio-fuel source in temperate areas that are too cold for raising maize or rice. Also, barley is genetically very closely related to wheat, but the simpler genetics of barley favor barley as a genetic model system.
On March 31, the
U.S. Department of Agriculture
announced the funding of a consortium of 30 scientists from 19 institutions to identify genes that produce a line of barley with higher yields, better quality, and greater disease-resistance. The project, called barley
Coordinated Agricultural Project
(CAP), is led by Prof. Gary Muehlbauer at the
University of Minnesota
. UCR's barley CAP team consists of professors Close in the
Department of Botany and Plant Sciences
, and Lonardi in the
Department of Computer Science and Engineering
.
The team at UC Riverside plays a pivotal role in the barley CAP. The mapping efforts in the barley CAP are built upon the recent successes obtained at UCR through the partnership of Close and Lonardi in a National Science Foundation (NSF)-funded plant genome project on barley, which also includes Professor of Computer Science and Engineering
Tao Jiang
. In this NSF project the UCR scientific team defined an ultra-efficient path to genotyping using single nucleotide polymorphisms (SNP) to genetically map 1,000 barley genes activated by such conditions as drought, temperature, and soil salinity, referred to by scientists as abiotic stress genes. Researchers then linked these genes to a rough location on the barley genome. The UCR team will receive $403,000 to further the work of UCR programmers, post-doctoral researchers, graduate and undergraduate students in this area.
The goal of the barley CAP is to develop and use the tools of genomics to develop new barley cultivars. Scientists will develop a detailed genetic "road map" of barley and proceed to identify genes linked to important traits with molecular markers in 10 breeding programs across the country. Molecular markers are landmarks in the chromosome maps that help plant scientists identify specific chromosome segments.
Researchers will use the science of association genetics to identify genes controlling yield, food and malt quality, and disease resistance. Association genetics deals with evaluating and measuring the degree of association between the molecular markers (genes) and the traits of interest.
Marker-assisted selection technology allows breeders to more precisely select the best trait combinations for specific varieties. For example, a plant scientist might mark a combination of genes known to increase disease resistance. Breeders wanting the disease resistance trait use marker information to identify lines containing that specific combination of genes.
Other than being the source of methods expertise for the SNP-based mapping, the UCR scientific team will be responsible for continued development of novel algorithmic methods to link the genetic and physical maps of barley. The UCR team also plans to help set up a national USDA genotyping lab in North Dakota, where much of the U.S. Barley crop is grown. The innovations developed at UCR will, by early 2007, be deployed into applications at the national level through the barley CAP.
In addition, education and outreach will be integral components of the project. Students will be included in all aspects of the projects to ensure the next generation of plant breeders is educated.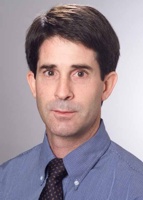 Timothy Close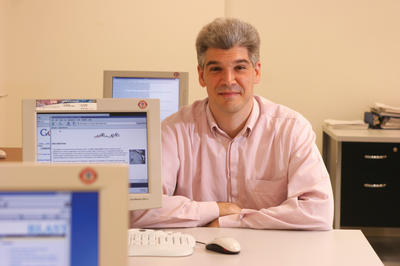 Stefano Lonardi
ADDITIONAL CONTACTS
The University of California, Riverside (www.ucr.edu) is a doctoral research university, a living laboratory for groundbreaking exploration of issues critical to Inland Southern California, the state and communities around the world. Reflecting California's diverse culture, UCR's enrollment has exceeded 21,000 students. The campus opened a medical school in 2013 and has reached the heart of the Coachella Valley by way of the UCR Palm Desert Center. The campus has an annual statewide economic impact of more than $1 billion.
A broadcast studio with fiber cable to the AT&T Hollywood hub is available for live or taped interviews. UCR also has ISDN for radio interviews. To learn more, call (951) UCR-NEWS.