Dolley Madison Subject of UCR Biography
---
Dolley Madison is Subject of UCR Historian's Latest Book
Catherine Allgor's treatise on the former First Lady reveals her as more than a
plucky, perky, Presidential sidekick

(April 14, 2006)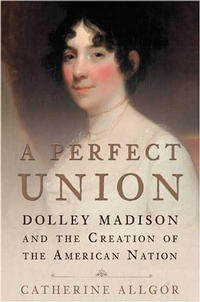 RIVERSIDE, Calif. —
www.ucr.edu
—
Catherine Allgor
, the University of California, Riverside's historian of first ladies, has written a book on one of the most beloved members of that select sorority, Dolley Madison.
Allgor's book,
"A Perfect Union: Dolley Madison and the Creation of the American Nation,"
is published by Henry Holt and Company. The author will be signing copies of the 512-page work at 7 p.m., Wednesday, April 19 at Borders Books at the Riverside Plaza.
Allgor's book makes the case for the importance of setting a civil social scene amid the divisive politics of the nascent United States of America. Dolley's mastery of both the social and political intricacies of the city made her, by the time of her death in 1849, perhaps the most celebrated person in Washington. It also made her an indispensable political asset to her husband, James, even as he blundered into the devastating War of 1812.
The Christian Science Monitor writes of "A Perfect Union": "Allgor, a professor at the University of California at Riverside, is a fine writer and a perceptive historian who easily captures the political landscape of early America. She provides helpful guides to various battles dividing the country: Federalists vs. Republicans, Anglophiles vs. Francophiles, and New England (the region voted most likely to secede) vs. everyone else."
So why is Dolley Madison known today mostly as the namesake of a line of snack cakes and for saving a portrait of George Washington from approaching British troops who sacked Washington?
Her gender may have had something to do with it — preventing her from openly playing politics. Nonetheless, Dolley played a major role in shaping the American capital and governing style using the backchannels of parlor politics, soirees and state dinners — the only channels available to women of the time. She also shaped public debate through policy decisions such as opening the White House to the public, allowing boots on her fine carpets without losing her regal bearing and sense of elegance.
Her style, emphasizing cooperation over coercion, building bridges instead of bunkers, could have played a useful role in today's polarized political climate, Allgor writes in her book.
"In these partisan times, perhaps only a woman could have emerged as a national symbol, a charismatic figure," Allgor wrote.
Though times have changed, Dolley's life and career still holds lessons for us today. "She modeled a modern form of politics," asserts Allgor, "At bottom, she created opportunities for the members of both parties to see their political opponents as full human beings."
Allgor is also the author of the award-winning "Parlor Politics: In Which the Ladies of Washington Help Build a City and a Government," published in 2000 by the University Press of Virginia. "Parlor Politics" garnered Allgor the Best First Book prize by the Society for Historians of the Early American Republic.
Selected Quotes


"Where is Dolley Madison when we need her? Catherine Allgor makes clear that Mrs. Madison's skills as a hostess and politician held the country together when rabid partisanship threatened to tear it apart. This is a well-told biography of a true nineteenth-century celebrity, but a celebrity with substance, savvy and courage."
-- Cokie Roberts, author of "Founding Mothers: The Women Who Raised Our Nation"



"For some time Dolley Madison has been a beguiling ornament, flashing her femininity in the parlors of the early American republic. Here, at last, Catherine Allgor, with great style and wit, recovers a different Dolley, a full-fledged political partner with James Madison. Now, in addition to John and Abigail, we have James and Dolley."
-- Joseph J. Ellis, author of "His Excellency: George Washington"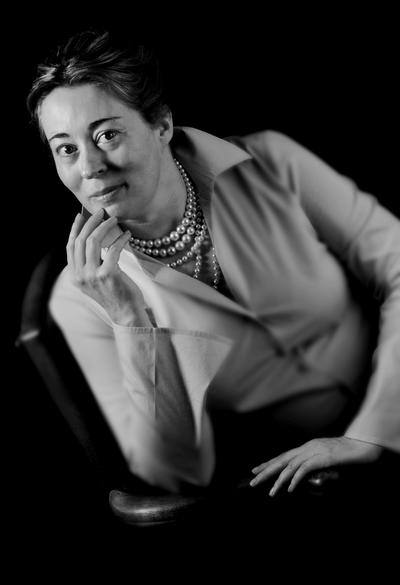 Catherine Allgor. Photo by Franz Moeller.
The University of California, Riverside (www.ucr.edu) is a doctoral research university, a living laboratory for groundbreaking exploration of issues critical to Inland Southern California, the state and communities around the world. Reflecting California's diverse culture, UCR's enrollment has exceeded 21,000 students. The campus opened a medical school in 2013 and has reached the heart of the Coachella Valley by way of the UCR Palm Desert Center. The campus has an annual statewide economic impact of more than $1 billion.
A broadcast studio with fiber cable to the AT&T Hollywood hub is available for live or taped interviews. UCR also has ISDN for radio interviews. To learn more, call (951) UCR-NEWS.