Multiplying Math and Science Teachers
---
California Teach Seeks to Multiply the Number of Science and Math Teachers
Adopted by the University of California and the Governor, UC Riverside will help quadruple the state's annual output of mathematics and science teachers for K-12 classrooms.
(June 29, 2006)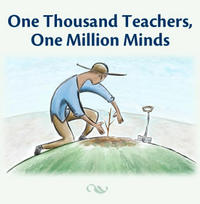 RIVERSIDE, Calif. —
www.ucr.edu
— In the depths of the California budget crisis, Gov. Arnold Schwarzenegger and the higher education community formed a pact to educate more and better prepared teachers in science and mathematics.
A result of the 2004 agreement became the University of California's
California Teach Science-Mathematics Initiative (CaTEACH-SMI)
. The initiative, to be carried out at the UC system's eight comprehensive campuses, seeks to fill the state's critical need for highly qualified mathematics and science teachers in the K-12 schools by quadrupling its annual output of teachers from today's 250 to 1,000 by 2010.
A 2005 UC report on the scope of the K-12 teacher shortage states that in the next decade nearly one-third of the state's teaching workforce will retire — with an even greater proportion in the ranks of mathematics and science teachers.
The California State University system is developing a parallel program. Both university systems will partner with the state, community colleges, K-12 schools and the business community. Eighteen companies have committed private funds to help the UC initiative. Major supporters include telecommunications giant SBC/AT&T and computer microprocessor maker Intel. A complete listing of business sponsors can be found at the end of this press release.
One year into the project, the
UCR contribution to CaTEACH-SMI
includes a faculty director, Professor of Biology Bradley Hyman, and a staff director, Leslie Bushong. UCR is putting the finishing touches on its SMI Resource Center, which will have counterparts at each participating UC campus to help recruit student participants, direct them through the four-year program that finishes with an intern teaching credential, and track their progress towards full credentialing after graduation.
UCR's SMI Resource Center, located at 1104 Pierce Hall, will provide academic advising and other information to undergraduate students interested in planning a career in science and mathematics teaching.
The program offers stipends to help students take education courses and complete field work at elementary and secondary-level school classrooms. California Teach organizers at UCR kicked off the program this past academic year with a Feb. 8 dinner held in the Pentland Hills residence hall.
The event allowed undergraduate students to meet key campus administrators including the dean of the Graduate School of Education, the associate dean of the College of Natural and Agricultural Sciences, and the Director of Teacher Education. From this event, UCR recruited its first group of 21 students for enrollment in CaTEACH SMI's introductory course, in spring 2006. The cost of the first year's efforts is estimated at $2.5 million systemwide, which will be shared by the UC, the state, and business and industry partners.
"We're anticipating a great second year after an exploratory first year," said Hyman. "The SMI is an umbrella facilitating coherence among a wide variety of important partners on our campus with which we're forging vital relationships."
At UC Riverside, partners in CaTEACH SMI include UCR Extension; the Graduate School of Education; UCR's primary schools outreach arm, the ALPHA Center; and the College of Natural and Agricultural Sciences.
UCR's SMI program leaders will develop the first and second-year field work programs, in which participants spend up to 30 hours a quarter in local school classrooms during their first and second years. The early experience helps students hone skills that will help them better prepare to become future teachers and leaders in the classroom, according to Hyman.
To achieve this goal, UCR's SMI organizers will blend in the ALPHA Center's pre-teacher preparation opportunities, such as the
California Mathematics and Science Teacher Initiative (CMST)
, into their programs. Students, as early as their freshmen year, will learn first-hand how the education theories and their subject knowledge can be applied in classroom settings.
UCR's SMI Resource Center offers many pathways for students to prepare for a career in teaching, including working with transfer students from community colleges. The Resource Center will cultivate strong professional connections for students to promote peer-mentor relationships, which can be a valuable experience for beginning and seasoned students. The Center will also design advising paths for both upper- and lower-division undergraduate students.
Ultimately, CaTEACH organizers statewide hope to attract 5,000 UC and community college students into one of the four phases of the program, with 1,000 University internships (first-year teachers) in California's secondary schools. The program is estimated to cost about $20 million to fully develop at these levels, with another $5 million to supervise the University Interns.
CaTEACH will require ongoing funding but at lower levels. The UC and its partners will explore the possibilities of creating a California endowment to fund this and similar efforts into the future.

Business Supporters

Adobe Systems


Amgen


Amylin


Apple Computer


Biogen Idec


Boeing


Chiron


Edwards Lifesciences (Vanguard)


Jerry Fiddler


Hewlett Packard


Intel


Invitrogen


John E. and Susan M. Major (Apacheta)


Qualcomm


Henry and Susan Samueli Foundation


SBC/AT&T


Sun Microsystems


Wind River


US Bank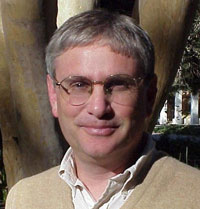 Bradley Hyman, faculty director of UCR's CaTEACH/SMI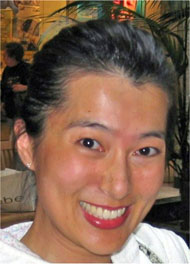 Leslie Bushong, staff director of UCR's CaTEACH/SMI
RELATED LINKS
ADDITIONAL CONTACTS
The University of California, Riverside (www.ucr.edu) is a doctoral research university, a living laboratory for groundbreaking exploration of issues critical to Inland Southern California, the state and communities around the world. Reflecting California's diverse culture, UCR's enrollment has exceeded 21,000 students. The campus opened a medical school in 2013 and has reached the heart of the Coachella Valley by way of the UCR Palm Desert Center. The campus has an annual statewide economic impact of more than $1 billion.
A broadcast studio with fiber cable to the AT&T Hollywood hub is available for live or taped interviews. UCR also has ISDN for radio interviews. To learn more, call (951) UCR-NEWS.