Policy Matters at UC Riverside
---
UC Riverside Launches New Quarterly Publication
First issue of "Policy Matters" looks at Latino dropout rates

(October 16, 2006)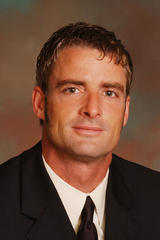 Robert K. Ream
RIVERSIDE, Calif. (www.ucr.edu) -- UC Riverside has launched a new quarterly publication called "Policy Matters" that will be mailed to lawmakers at the local, county and state levels, as well as to school superintendents, foundations, and members of the news media.
"Policymakers often bemoan the lack of systematic research on issues related to public policy and governance," said Karthick Ramakrishnan, a UCR assistant professor of political science and one of three founding editors. "They value academic research that is written in an accessible manner that could help them make more informed decisions."
The first issue of "Policy Matters" — which can be downloaded on the web at http://policymatters.ucr.edu — addresses the issue of academic underachievement among Mexican-origin youth and finds that high rates of school mobility is often to blame.
The authors, Robert K. Ream, an assistant professor of education at UC Riverside, and Ricardo Stanton-Salazar, an associate professor of education at the University of Southern California, point out that frequently changing schools impedes students' efforts to make trustworthy friends and adjust socially to a new school situation. Like the frequent re-potting of plants, mobility tends to disrupt social root systems.
The authors recommend possible actions to combat the problem:
• Track mobility so as to ensure that students are engaged in the educational process.
• Support programs than have proven effective, such as AVID (Advancement via Individual Determination), and The Puente Project, which matches 9th graders with community mentors.
• Bolster guidance counseling. School counselors, charged with helping students on the move make a smooth transition between schools, often are overwhelmed by the number of students on their plate (1:950 in California).
• Hire more counselors and teachers who are bilingual and bicultural.
• Avoid shuffling children from class to class or grade level to grade level for bureaucratic reasons.
The authors also suggest that lawmakers at the county, state and federal levels should address the reasons for high transiency rates by creating policies that decrease economic instability and increase the ability of immigrants to put down roots.
"Policy Matters" is part of a larger initiative by UCR on public policy that includes curriculum development, seminar series, and future plans to create a school of public policy.
Editors of the quarterly publication are assistant professors Ramakrishnan and Martin Johnson from UCR's Department of Political Science, and Mindy Marks, an assistant professor in UCR's Department of Economics. An editorial board and an advisory board have been appointed to work with the editors. The advisory board includes faculty and staff from UC Riverside, as well as Mark Baldassare, director of research for the Public Policy Institute of California; Andrés E. Jiménez, director, California Policy Research Center, UC Office of the President; and Mark Pisano, executive director of the Southern California Association of Governments.
Background on the editors:
• Karthick Ramakrishnan is an assistant professor in Political Science. He has research interests in political participation, civic voluntarism, and local governance as they relate to immigration, race, and ethnicity. Prior to UCR, he was a research fellow at the Public Policy Institute of California (PPIC), where he authored several peer-reviewed reports on immigrant adaptation, local governance, and civic engagement. Ramakrishnan has participated in many radio, newspaper, and television interviews in connection with his research. He is the author of Democracy in Immigrant America (2005). karthick@ucr.edu
• Martin Johnson is an assistant professor in Political Science. His research investigates linkages between citizens and government officials and the policy relevance of individual and collective opinion. Johnson has written extensively for both academic and non-academic audiences. At Rice University (Houston, TX), Johnson was part of a research team that produced survey reports for policymakers in several Texas school districts. Johnson also brings to the project his past experiences and expertise as a journalist, as a press officer for political campaigns, and as a policy researcher and press liaison for the Department of Treasury, State of Louisiana. martin.johnson@ucr.edu
• Mindy Marks is an assistant professor in the department of Economics. Her research interests are in the area of applied microeconomics with a focus on such topics as the availability of health insurance, the impact of occupational licensure on the representation of minorities in professions, and student achievement in higher education. Her research has appeared in the Economics of Education Review. While at Carnegie Mellon (Pittsburgh, PA), Marks was part of a research group that investigated teacher supply and qualification for the Pennsylvania Department of Education. She brings to the project strong empirical skills and extensive experience with presenting research findings to policymakers, foundations, and members of the press. mindy.marks@ucr.edu
The inaugural issue of the publication, entitled "The Uprooted: Student Mobility and Academic Underachievement Among Mexican Americans," is available online at http://www.policymatters.ucr.edu.
For more information about the inaugural issue, contact Robert Ream at 951-827-6054 or robert.ream@ucr.edu. For more general information about "Policy Matters," contact Karthick Ramakrishnan at 951-827-5540 or karthick@ucr.edu.
RELATED LINKS
ADDITIONAL CONTACTS
The University of California, Riverside (www.ucr.edu) is a doctoral research university, a living laboratory for groundbreaking exploration of issues critical to Inland Southern California, the state and communities around the world. Reflecting California's diverse culture, UCR's enrollment has exceeded 21,000 students. The campus opened a medical school in 2013 and has reached the heart of the Coachella Valley by way of the UCR Palm Desert Center. The campus has an annual statewide economic impact of more than $1 billion.
A broadcast studio with fiber cable to the AT&T Hollywood hub is available for live or taped interviews. UCR also has ISDN for radio interviews. To learn more, call (951) UCR-NEWS.