New CNAS Faculty Bring Wide Range of Expertise
---
Stellar Cast of New Faculty Joins UCR's College of Natural and Agricultural Sciences
Expertise covers topics ranging from stem cells to nanostructures; earthquakes to the malaria parasite
(November 21, 2006)
NEWS MEDIA CONTACT
Name:

Iqbal Pittalwala


Tel:

(951) 827-6050


E-mail:

iqbal@ucr.edu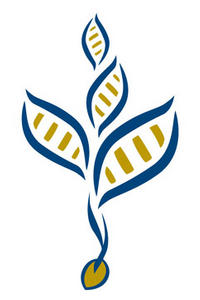 RIVERSIDE, Calif. — UC Riverside's
College of Natural and Agricultural Sciences
has recruited a stellar cast of faculty members for 2006-07. Their expertise covers a variety of subjects, including stem cells, systems biology, nanostructures, earthquakes, and the malaria parasite.
BIOCHEMISTRY
Noboru Sato
, Ph.D., Juntendo University, Japan, 1996 Assistant Professor of Biochemistry Sato initiated research projects for studying how to regulate the 'power' of stem cells — the driving force of regeneration in the injured tissues. He concentrates on the ultimate form of stem cells and embryonic stem cells that are capable of generating all types of cells in the adult body.
BIOLOGY
Douglas Altshuler
, Ph.D., University of Texas at Austin, 2001 Assistant Professor of Biology Altshuler studies the physiology and evolutionary biology of hummingbirds, zebra finches, and honeybees. He has recently been selected to receive the 2006 George Bartholomew Award.
Wendy Saltzman
, Ph.D., University of California, Davis, 1991
Assistant Professor of Biology
Saltzman has been an adjunct faculty member in the UCR Department of Biology since 2001. Her research focuses on behavioral neuroendocrinology in mammals, emphasizing interactions between social behavior and endocrine function.
BOTANY & PLANT SCIENCES
Sean Cutler
, Ph.D., Stanford University, 2001 Assistant Professor of Plant Cell Biology and Assistant Plant Cell Biologist Cutler independently pioneered work in the area of chemical genetics and generated synergy between chemists and bioinformaticists.
Venugopala Reddy Gonehal
, Ph.D., Tata Institute of Fundamental Research, India, 1999 Assistant Professor of Plant Cell Biology and Assistant Plant Cell Biologist Reddy's research focuses on systems biology and combines traditional forward and reverse genetics with plant cell biology and computational biology.
Louis Santiago
, Ph.D., University of Florida, 2003 Assistant Professor of Physiological Ecosystem of Ecology and Assistant Physiological Ecosystem Ecologist Santiago's research is focused on the connection between plants and their environment. His lab employs a variety of plant physiological techniques, stable isotopes, modeling, phylogenetic analyses, and statistical approaches to understand the ecological implications of this connection.
CELL BIOLOGY & NEUROSCIENCE
Karine Le Roch
, Ph.D., University of Paris VI, 2001
Assistant Professor of Cell Biology and Neuroscience
Le Roch has worked on the cell cycle regulation of a human malaria parasite to develop novel therapeutic approaches. At UCR, she conducts research on the malaria parasite. Recently, at the Genomics Institute of the Novartis Research Foundation, San Diego, Calif., she developed the malaria drug discovery program.
CHEMISTRY
Yadong Yin
, Ph.D., University of Washington, 2002
Assistant Professor of Chemistry
Yin's primary focus of his research is to understand the formation mechanism and physical and chemical properties of nanostructured materials, and use these nanostructures to design and fabricate novel electronic, photonic and biomedical devices and other functional materials.
Wenwan Zhong
, Ph.D., Iowa State University, 2003
Assistant Professor of Chemistry
Zhong does research in the field of bioanalytical chemistry. Her research group focuses on developing novel bio-analytical techniques for helping detect viruses and investigate virus-host interactions.
EARTH SCIENCES
Elizabeth Cochran
, Ph.D., University of California, Los Angeles, 2005
Assistant Professor of Seismology
Cochran's research focuses on fundamental mechanisms involved in earthquake triggering, crustal deformation, and fault structure. Most recently she was the recipient of the 2006 Subaru Outstanding Woman in Science Award.
Gordon Love
, Ph.D., University of Strathclyde, United Kingdom, 1994
Assistant Professor of Astrobiology
Love's research, best described as "molecular organic biogeochemistry," combines analytical chemistry, molecular biology, and sedimentary geology and biogeochemistry. His research has pioneered the use of an analytical technique known as "hydropyrolysis."
ENTOMOLOGY
Christiane Weirauch
, Ph.D., Freie Universität, Germany, 2003
Assistant Professor of Entomology and
Assistant Entomologist
The primary focus of Weirauch's research is systematics and evolution of Heteroptera or true bugs, with an emphasis on Reduviidae or assassin bugs and Miridae or plant bugs.
ENVIRONMENTAL SCIENCES
Emmanuel J. Gabet
, Ph.D., University of California, Santa Barbara, 2002
Assistant Professor of Environmental Science and
Assistant Watershed Hydrologist
Gabet has tried to avoid specializing in any one subfield of landscape evolution and, instead, has tried to work in the interstices of the field to understand how the different systems overlap and affect each other. He is interested in how fires amplify runoff and erosional processes.
James O. Sickman
, Ph.D., University of California, Santa Barbara, 2001
Assistant Professor of Environmental Science and
Assistant Watershed Hydrologist
An environmental scientist working across the fields of biogeochemistry, limnology and watershed science, Sickman focuses on biogeochemical cycling of carbon, nitrogen and phosphorus in lakes, rivers, wetlands and associated watersheds. He has ongoing research projects in north Florida, interior Alaska and in the Sierra Nevada and Sacramento Delta.
MATHEMATICS
Wee Liang Gan
, Ph.D., University of Chicago, 2003
Assistant Professor of Mathematics
Gan's research is mainly in the area of Representation Theory. Recently, he worked on symplectic reflection algebras, generalized double affine Hecke algebras, and quivers. In particular, he is interested in understanding the relationship of these algebras to geometry.
Congming Li
, Ph.D., New York University, 1989
Professor of Mathematics
The primary focus of Li's research is centered on the analysis of solutions of partial differential equations and integral equations of nonlinear type.
PLANT PATHOLOGY
Wenbo Ma
, Ph.D., University of Waterloo, 2003
Assistant Professor of Plant Pathology and
Assistant Plant Pathologist
Ma's recent focus of research has been comparative and functional analysis of a large family of type II effector proteins carried by the plant pathogenic bacterium Pseudomonas Syringae.
STATISTICS
Jay Bartroff
, Ph.D., California Institute of Technology, 2004
Assistant Professor of Statistics
Bartroff's research interests include sequential analysis, adaptive design, design and analysis of clinical trials.
Jun Li
, Ph.D., Rutgers University, 2006
Assistant Professor of Statistics
Li's research involves developing general clustering methodologies with applications to microarray data.
RELATED LINKS
ADDITIONAL CONTACTS
The University of California, Riverside (www.ucr.edu) is a doctoral research university, a living laboratory for groundbreaking exploration of issues critical to Inland Southern California, the state and communities around the world. Reflecting California's diverse culture, UCR's enrollment has exceeded 21,000 students. The campus opened a medical school in 2013 and has reached the heart of the Coachella Valley by way of the UCR Palm Desert Center. The campus has an annual statewide economic impact of more than $1 billion.
A broadcast studio with fiber cable to the AT&T Hollywood hub is available for live or taped interviews. UCR also has ISDN for radio interviews. To learn more, call (951) UCR-NEWS.