February is for Writers
---
Nobel Laureate Wole Soyinka Headlines UCR's 30th Writers Week Feb. 1 through 14
Forty presenters bring international voices to the Inland Empire
(January 29, 2007)
Enlarge
Juan Felipe Herrera, director of this year's Writers Week at UC Riverside, holding a copy of the new anthology "Inlandia"
RIVERSIDE, Calif. (www.ucr.edu) -- Creative writing from near and far will be celebrated as an impressive—and diverse—roster of 40 authors, agents, publishers, and performance artists gather on campus and in the community to read, wrestle and play with words at the 30th annual Writers Week at the University of California, Riverside, Feb. 1 through 14.
Nobel Prize winner Wole Soyinka will give the Chancellor's Distinguished Lecture Wednesday, Feb. 7, at 8 p.m. in the University Theater. Soyinka is considered a rarity in this young century, "a public intellectual whose life and growth, as an artist and voice of conscience, mirrors the growth of an entire nation—in this case, Nigeria," says Chris Abani, a fellow Nigerian and associate professor of creative writing at UCR.
"This novelist, poet, playwright, guitarist and Nobel laureate reveals, with uncanny honesty, what it takes to be a public intellectual and activist for justice," Abani said, noting that Soyinka was imprisoned for 26 months after his essay calling for a cease-fire during Nigeria's civil war. "Perhaps the singular most luminous example of what it means to be human, Soyinka's work and words are as relevant here in Riverside as anywhere else in the world."
Keynote speakers for Writers Week are closer to home—honored UCR alumni Ann and Evan Maxwell, who write separately and as a team. These days, they divide their time between Sedona, AZ. and Anacortes, WA. The couple will speak Friday, Feb. 9, at 6:30 p.m. in the University Lecture Hall. Under the name A.E. Maxwell, they have written four suspense novels, including the "Fiddler and Fiora" mystery series and "Shadows and Silk," as well as a non-fiction work, "The Year-Long Day." Evan Maxwell, a former journalist with the Los Angeles Times and The Press-Enterprise, has written two solo novels, one which became a television movie starring Richard Chamberlain, and Ann Maxwell has written a total of 60 novels, many of them romances under the name of Elizabeth Lowell.
The immigrant experience from a youthful perspective will be spotlighted when lê thi diem thúy presents the Immigration Theme Lecture—and closing presentation—Feb. 14 at 6:10 p.m. in the University Lecture Hall. Her novel, "The Gangster We Are All Looking For," was selected as the theme book for students in the College of Humanities Arts, and Social Studies this year. A New York Times review of the book calls the novel "as vivid as a fairy tale, as allusive as a poem."
Such language is necessary in today's world, according to Writers Week director Juan Felipe Herrera. "In a time of much global turmoil, reality spin and corporate speak, we feel the hour has arrived to turn to the writer's poetic heart again," he said. "Only then can we find our song-painted voices and our lives of and for peace." Herrera, a poet himself, is the Tomás Rivera Endowed Chair in the Department of Creative Writing and author of 19 books.
Writers Week is the longest-running free literary event in California. The only fee is for campus parking. For parking permits, inquire at information kiosks at University or Canyon Crest campus entrances. Fees are as follows: weekdays before 4 p.m., $6 for the day; weekdays after 4 p.m., $5 for the evening; weekends, $5 for the day. Metered parking for $2 per hour is available in selected parking lots.
A campus map is available on the Web at:
http://www.campusmap.ucr.edu/campusMap.php
Schedule:
Thursday, Feb. 1
2 p.m. in the Chancellor's Conference Room at University Village, Welcome and opening reception with Jim Quay, executive director of the California Council of the Humanities, and Stephen Minot, professor emeritus of UCR Department of Creative Writing. Readings are by California Poet Laureate Al Young and travel writer Stephanie Elizondo-Griest with Andean music by Mayupatapi led by UCR's Jonathan Ritter. Young's work has appeared in the New York Times, Chicago Review, Seattle Review, Rolling Stone, and the "Norton Anthology of African-American Literature." As a screenwriter, Young has worked with Sidney Poitier, Bill Cosby and Richard Pryor. Elizondo-Griest is author "Around the Bloc: My Life in Moscow, Beijing, and Havana" and more than 200 articles. She is the coordinator of the Youth Free Expression Network, an anti-censorship activist organization for teens.
6:30 p.m.
Bourns Hall, Room B118
Author Ken Goddard discusses writing from the perspective of a former deputy sheriff and forensic scientist, who began his Goddard's thrillers include "Balefire," "the Alchemist," "Double Blind" and "First Evidence." He began his law enforcement career in Riverside and San Bernardino and Orange counties.
Friday, Feb. 2
1:30 to 5 p.m.
Riverside Art Museum, 3425 Mission Inn Ave., Riverside
Los Angeles storyteller Antonio Sacre spins tales in Spanish and English, and Gary Gach reads poetry he has translated and collected. Gach is co-translator of Korean Zen poet Ko Un and editor of the anthology "What book!? - Buddha Poems from Beat to Hiphop."
6:30 p.m. (This event has been cancelled at the request of the author.)
University Lecture Hall
Screenwriting will be the topic with Jonathan Lawton, whose screenwriting credits include "Pretty Woman."
Saturday, Feb. 3
3 p.m.
Riverside Public Library, 3581 Mission Inn Ave., Riverside
Allison Hedge-Coke, author of poetry volume "Dog Road Woman," will speak as mentor, poet, non-fiction writer and playwright. She has been honored for all facets of her work, especially among Native American writers since she is of Huron, Eastern Tsalagi, French Canadian, Portuguese heritage.
Monday, Feb. 5
2 to 4 p.m.
Humanities and Social Sciences Building, Room 1614
Kendra Marcus, founder of BookStop Literary Agency, will discuss the process of publishing fiction for young people. Her agency has earned national recognition from such organizations as the American Library Association's Notable committee, the American Booksellers and from "Young Reader" committees in several states.
Tuesday, Feb. 6
2 p.m.
Humanities and Social Sciences Building, Room 1500
Daniel Alarcón will discuss fiction and Mary Beth Rogers, non-fiction. Alarcón's first novel, "Lost City Radio" is scheduled for publication in February; his short story collection, "War by Candlelight" was a finalist for the PEN/Hemingway Foundation Award. Rogers is author of "We Can Fly," a collection of stories about adventurous Texas women, and "Cold Anger: A Story of Faith and Power Politics," a story about the work of community organizer Ernesto Cortes and the Industrial Areas Foundation. A member of the Texas Hall of Fame, Rogers has been a professor, public servant, political organizer and historian as well as author.
Wednesday, Feb. 7
10 a.m. to 4 p.m.
Humanities and Social Sciences Building, Room 1500
Creative writers of Riverside, showcasing UCR faculty.
Featuring Alex Espinoza with his debut novel "Still Water Saints"; Christopher Buckley,"And the Sea"; Michael Jayme, "Every Night is Ladies' Night"; Dana Johnson, "Break Any Woman Down"; Judy Z. Kronenfeld, "Ghost Nurseries," Tom Lutz, "Doing Nothing: A History of Loafers, Loungers, Slackers & Bums in America"; Maurya Simon, "Ghost Orchid"; Dwight Yates, "Bring Everybody—Stories." New works will be presented by Nancy Best, Derek McKnown, Sharyn Obsatz, Jo Scott-Coe and Andrew Winer. Also speaking will be Malcolm Margolin, publisher of "Inlandia."
8 to 10 p.m.
University Theater
Wole Soyinka will present the Chancellor's Distinguished Lecture, "A Writer's Journey: An Evening with Nobel Prize Winner Wole Soyinka. Collections of his essays include "Myth, Literature and the African World" and "Climate of Fear." In a televised interview, Soyinka explained that because he comes from an extended family of storytellers, he finds that he is most alive in the theater, the best vehicle for his deepest intuitions and experiences. Plays range from light comedy such as "The Lion and the Jewel" to dramas such as "Requiem for a Futurologist." His poetry is closely related to his plays; his most recent collection is "Samarkand and Other Markets I have Known." His novels are "The Interpreters," a discussion of six Nigerian intellectuals interpreting their African experiences, and "Season of Anomy," which unites Greek and Yoruba myths. His latest autobiographical work is "You must Set Forth at Dawn," which was published last year.
Thursday, Feb. 8
6:30 to 9 p.m.
UCR Studio Theater, word wrestlers will do combat in "Verbal Coliseum II." Featured performers Francis Wong, Ginny Lim, Arlene Biala and Margarita Robles will join in an evening of spoken word jazz led by Rickerby Hines, Shane Shukis and Amalia Alvarez and joined by UCR undergraduates and graduates.
6 p.m. at The Barn, authors whose work appears in "Inlandia: A Literary Journey through California's Inland Empire" will be feted at a reception and book signing sponsored by the UCR Book Store.
Friday, Feb. 9
1:30 p.m. to 3:30 p.m.
Humanities and Social Sciences Building, Room 1500
Avant-garde performance artist Tim Miller and poet Deb Bogen will be featured. Miller's works address the artistic, spiritual and political aspects of being gay. He is author of "Shirts and Skin" and "The Buddy System" as well as numerous pieces performed at venues such as the Yale Repertory Theater and The Institute of Contemporary Art in London. Bogen's "Living by the Children's Cemetery" won the 2002 ByLine Press Competition and her full-length collection, "Landscape with Silos," won the 2005 X.J. Kennedy Poetry Prize.
4 p.m.
Riverside Public Library, 3581 Mission Inn Ave., Riverside, the work of keynote speakers Ann and Evan Maxwell will be previewed.
6:30 p.m.
University Lecture Hall
The Maxwells will give the keynote presentation, "A Conversation 'On the Subversive Impact of Popular Culture on the Novel.' " Evan Maxwell, a former journalist with the Los Angeles Times and The Press-Enterprise, wrote two solo novels, one which became a television movie starring Richard Chamberlain. He now manages the business and creates story lines for the Elizabeth Lowell romance novels, which have won Ann Maxwell a Lifetime Achievement award from the Romance Writers of American. She has written over 60 novels ranging from science fiction to romance to mystery to suspense. Seven of her nine science fiction novels have been recommended for the Science Fiction Writers of America Nebula Award.
Saturday, Feb. 10
6:30 p.m., at the UCR Palm Desert Graduate Center, 75-080 Frank Sinatra Drive, Palm Desert, novelist Christopher Rice will be featured. He is author of thrillers "Light Before Day," "The Snow Garden" and "A Density of Souls." The London Times wrote that "Rice's novels are becoming as addictive as those of his mother, Anne," author of "The Vampire Chronicles."
Monday, Feb. 12
1:30 to 4 p.m.
Humanities and Social Sciences Building, Room 1500
Book editor Cheryl Klein and poets Joseph Millar and Dorianne Laux will be featured. Klein is an editor at Arthur A. Levine Books (an imprint of Scholastic). Millar is author of two books of poetry, "Overtime" (Eastern Washington University Press 2001) and "Fortune" (EWU Press 2006), as well as two chapbooks, "Slow Dancer" and "Midlife: (Passionate Lives: Eight Autobiographical Poem Cycles)." He has won the Montalvo Biennial Poetry Competition dand placed second in the National Writers' Union Competition. Laux is author of "Facts about the Moon" (W.W. Norton), which received the Oregon Book Award, and of three collections of poetry from BOA Editions, "Awake" (1990), "What We Carry" (1994), and "Smoke" (2000). She is co-author of The Poet's Companion: A Guide to the Pleasures of Writing Poetry (W.W. Norton, 1997).
Wednesday, Feb. 14
6:10 p.m.
University Lecture Hall
The Immigration Theme Lecture will be given by novelist and performance artist lê thi diem thúy, author of "The Gangster We Are All Looking For." Her novel was selected as the theme book for students in the College of Humanities Arts, and Social Studies. She was born in Phan Thiet in Southern Vietnam, grew up in the San Diego area and currently lives in Massachusetts. She was selected "Writer on the Verge" by the Village Voice and recently completed a one-year Radcliffe Fellowship. Her solo performances include "Red Fiery Summer" and "the bodies between us."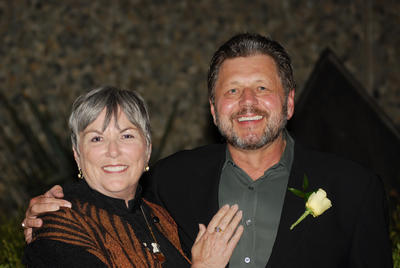 Enlarge
Ann and Evan Maxwell, authors, UCR graduates and keynote speakers at Writers Week. Photo by Michael J. Elderman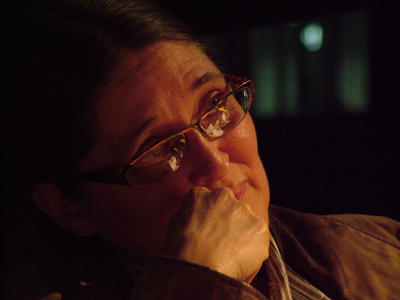 Enlarge
Allison Hedge-Coke, featured writer at the Riverside Public Library at 3 p.m. Feb. 3
RELATED LINKS
ADDITIONAL CONTACTS
The University of California, Riverside (www.ucr.edu) is a doctoral research university, a living laboratory for groundbreaking exploration of issues critical to Inland Southern California, the state and communities around the world. Reflecting California's diverse culture, UCR's enrollment has exceeded 21,000 students. The campus opened a medical school in 2013 and has reached the heart of the Coachella Valley by way of the UCR Palm Desert Center. The campus has an annual statewide economic impact of more than $1 billion.
A broadcast studio with fiber cable to the AT&T Hollywood hub is available for live or taped interviews. UCR also has ISDN for radio interviews. To learn more, call (951) UCR-NEWS.