Penguin Love: It's a Hot Topic
---
Penguin Love: It's a Hot Topic
Professor Marlene Zuk takes her expertise on animal sexual behavior to the San Bernardino County Museum
(February 22, 2007)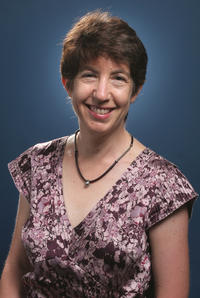 Enlarge
Marlene Zuk
RIVERSIDE, Calif. (www.ucr.edu) -- They're so cute, so cuddly, so adorable. But penguins can also be controversial.
Roy and Silo, two male penguins in New York's Central Park Zoo, had an affair that sparked a hot debate over the nature vs. nurture theory of homosexuality.
It is a topic that evolutionary biologist and UC Riverside Professor Marlene Zuk will discuss at 7:30 p.m. Wednesday, Feb. 28, when she delivers a guest lecture, titled, "Penguin Sexual Politics," at the San Bernardino County Museum, 2024 Orange Tree Lane, Redlands. Her talk is free and open to the public.
Roy and Silo built a nest together, incubated a rock, and when provided with a real egg were able to raise a chick. Gay-rights activists used the pair as proof that homosexuality occurs in nature.
But Zuk, whose work focuses on behavioral ecology, and more specifically sexual selection, said there is a larger point.
"If we use animals as poster children for ideology, we not only end up in meaningless arguments over whose examples are more significant, but we also risk losing sight of what is truly interesting and important about their behavior," Zuk wrote in an essay for the February 2006 issue of Nature magazine.
The importance, according to Zuk, is not whether or not a family headed by two male penguins proves that homosexuality is natural, but rather whether it offers a larger view of the purpose of sex.
Bonobo chimpanzees use sex not just for procreation, but also to defuse tense situations, even with members of the same sex, said Zuk. "Sexuality is a lot broader than what people would like to think," Zuk said.
In the popular documentary, "March of the Penguins," the filmmakers follow the lives of emperor penguins as they travel 70 miles in subzero temperatures to get to their nesting grounds. Once there, they mate and raise their chicks.
Conservatives hailed "March of the Penguins" for its strong family values, pointing to the male penguins fidelity and sacrifice to guard the chicks.
But Zuk said that kind of sacrifice is the way penguins guarantee the survival of their own genetic code.
"… the Penguins are perfect little Darwinians, selfish as can be," Zuk wrote in the Nature article. "No one seemed to question why the birds took such pains on their return to the breeding grounds to find their own mate, their own chick, in a crowd of thousands of look-alikes. It seemed human, after all, like sailors returning from war eagerly seeking their families among the throng on shore."
Zuk is the author of 'Sexual Selections: What We Can and Can't Learn about Sex from Animals' (University of California Press, 2002). Her next book, due for release in April, is "Riddled with Life: Friendly Worms, Ladybug Sex and the Parasites that Make Us Who We Are." (Harcourt).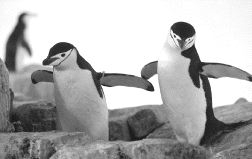 Roy and Silo
The University of California, Riverside (www.ucr.edu) is a doctoral research university, a living laboratory for groundbreaking exploration of issues critical to Inland Southern California, the state and communities around the world. Reflecting California's diverse culture, UCR's enrollment has exceeded 21,000 students. The campus opened a medical school in 2013 and has reached the heart of the Coachella Valley by way of the UCR Palm Desert Center. The campus has an annual statewide economic impact of more than $1 billion.
A broadcast studio with fiber cable to the AT&T Hollywood hub is available for live or taped interviews. UCR also has ISDN for radio interviews. To learn more, call (951) UCR-NEWS.