Living Wage Laws Examined
---
"Policy Matters" Examines a Decade of Living Wage Laws
UCR researchers find that minimum-wage laws are mostly beneficial for employers and workers.

(May 14, 2007)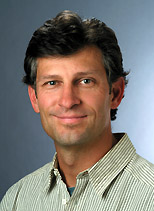 David Fairris
RIVERSIDE, Calif. (www.ucr.edu) -- Do living-wage and minimum-wage laws hurt employers while trying to help workers? David Fairris, a UC Riverside professor of economics, finds that living-wage laws are generally beneficial to poor families, with limited negative impacts on business. In fact, he finds that employers covered by living-wage ordinances may even benefit from lower rates of worker turnover and absenteeism.
This month marks the 10-year anniversary of the Living Wage Ordinance (LWO) in Los Angeles, which covers any employer that contracts with the city or leases land from the city, including the Los Angeles and Ontario International Airports. In the third installment of "Policy Matters," a quarterly publication of UC Riverside, David Fairris provides a comprehensive analysis of the short-term and long-term effects of the LWO on wages and benefits, employment, worker turnover, and absenteeism.
He finds that the ordinance has increased wages for more than 10,000 workers in Los Angeles, with an immediate jump of 20 percent but smaller increases over the long term. Also, the effects are disproportionately felt among women, low-income families, and workers over age 35.
"It is not the teenager working part time or at a summer job who is the main beneficiary of these laws," says David Fairris. "Families living below the poverty line are the mostly the ones who benefit from living wages."
Among the study's other major findings, most employers have adapted to the living wage without eliminating jobs, and have recovered some of the increased costs of higher wages through reductions in worker turnover and absenteeism. However, the study also finds that the living-wage ordinance in Los Angeles has made only a minor dent in the availability of health benefits for workers, and that many workers still find it difficult to make ends meet.
With Congress debating increases in the federal minimum wage and the number of localities with living-wage laws exceeding 140, can we expect to see similar results across the country? Fairris notes that the answer often depends on the kind of study that is conducted: "Some other studies have estimated significant job loss from minimum wages, but they have only used indirect measures of workers in affected businesses through large national datasets. We use direct evidence from workers and employers affected by the ordinance."
"This study is unique and valuable because it draws on three original surveys —of companies affected by the ordinance, of workers in those establishments, and of comparable establishments unaffected by the living-wage ordinance," notes Karthick Ramakrishnan, an assistant professor of political science who served as the editor for this issue of "Policy Matters." "Detailed and rigorous studies like these need to be done throughout the country."
David Fairris is professor of economics at the University of California, Riverside. He has published widely in the areas of labor-management relations, workplace health and safety, and the impacts of minimum wages.
"Policy Matters" is part of a larger initiative by UCR on public policy that includes curriculum development, seminar series, and future plans to create a school of public policy. It is available online at http://www.policymatters.ucr.edu. The full report is also mailed to policy makers at the local, state and national levels.
Editors of the quarterly publication are assistant professors Ramakrishnan and Martin Johnson from UCR's Department of Political Science, and Mindy Marks, an assistant professor in UCR's Department of Economics.
An editorial board and an advisory board have been appointed to work with the editors. The advisory board includes faculty and staff from UC Riverside, as well as Mark Baldassare, president and CEO of the Public Policy Institute of California; Andrés E. Jiménez, director of the California Policy Research Center, UC Office of the President; Gary Dymski, director of the University of California Center at Sacramento (UCCS); and Mark Pisano, executive director of the Southern California Association of Governments.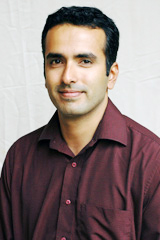 Karthick Ramakrishnan
RELATED LINKS
ADDITIONAL CONTACTS
The University of California, Riverside (www.ucr.edu) is a doctoral research university, a living laboratory for groundbreaking exploration of issues critical to Inland Southern California, the state and communities around the world. Reflecting California's diverse culture, UCR's enrollment has exceeded 21,000 students. The campus opened a medical school in 2013 and has reached the heart of the Coachella Valley by way of the UCR Palm Desert Center. The campus has an annual statewide economic impact of more than $1 billion.
A broadcast studio with fiber cable to the AT&T Hollywood hub is available for live or taped interviews. UCR also has ISDN for radio interviews. To learn more, call (951) UCR-NEWS.