Commencement Speaker Fled Genocide
---
UCR Commencement Speaker Fled Rwanda Genocide
History major Paul Rudatsikira started a nonprofit to encourage others to help improve life in Africa.
(June 8, 2007)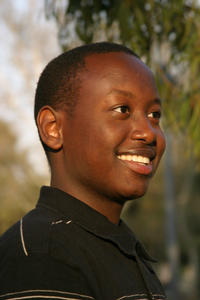 Paul Rudatsikira
RIVERSIDE, Calif. (www.ucr.edu) - Thirteen years ago Paul Rudatsikira and his family fled their home in Burundi when the slaughter began in their native Rwanda. Four hundred members of his extended family perished in the 1994 genocide that killed an estimated 1 million people in 100 days.
Fearing the spread of violence in the region, Rudatsikira and his family sought asylum in the United States. They were six of only 43 Rwandans granted asylum by the United States that year.
Now 22, Rudatsikira will tell his story as a Commencement speaker at the University of California, Riverside, where he will graduate with a B.A. in history and a dream to improve the lives of all Africans, particularly those in Rwanda.
To that end Rudatsikira has formed a non-profit, Africa Global Partnership, an organization he hopes will be a bridge in the U.S. for "good-willed leaders and institutions that desire to make a positive impact in Africa." A formal launch is planned in December in New York City.
Rudatsikira, who is a United States citizen, was born a citizen of Rwanda in the neighboring country of Burundi, where his parents were medical missionaries. He has spent much of his undergraduate career speaking on behalf of Rwanda and Africa, appearing at diverse functions and advising individuals who want to help Rwanda, including members of Rick Warren's Saddleback Church in Lake Forest, Calif. He took a group of 21 business leaders on a fact-finding trip to Rwanda in April to encourage support for projects that will improve health, education, orphan care and economic, community and infrastructure development.
"I want to give a human connection on Africa," he says. "People are used to seeing statistics representing the African people, but rarely do they get to hear the story behind the statistics. It is a responsibility for me to show the heart and soul of Africa in a way that will inspire people here and around the world to make a positive impact in Africa."
Here is an excerpt from his Commencement speech: "I am well aware that our time here on earth is limited and that tomorrow is not a guarantee. I am a native of Rwanda, raised in the neighboring country of Burundi and escaped to the U.S. in 1994 when genocide broke out in Rwanda. … Growing up in the U.S., I began to realize the monumental importance of being a voice, face and human connection for Africa in order to make a difference in the lives of people in whose shoes I could have been walking if certain situations in my life had turned out differently. … I am one person out of many, but I am a believer that big things happen in small steps and that if we make a difference in the life of one person, we have made a big leap in making this world a better place."
Rudatsikira will speak at the Commencement ceremony that begins at 8 a.m. Sunday, June 17.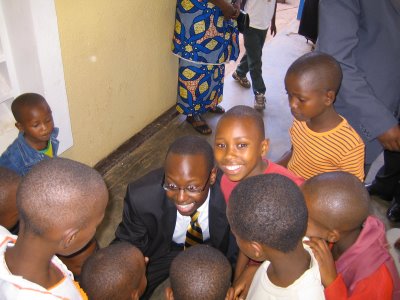 Paul Rudatsikira meets visits a Rwanda school.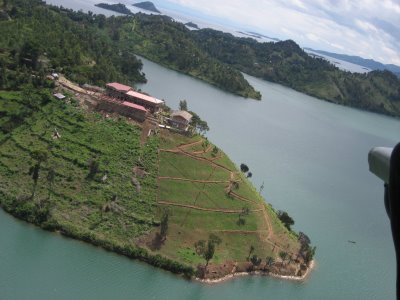 An aerial view of a rural school in Rwanda.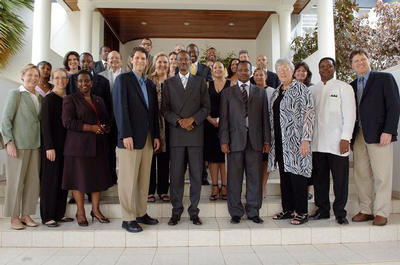 Paul Rudatsikira (center, second row) and American business leaders meet Rwanda President Paul Kagame (center front).
RELATED LINKS
ADDITIONAL CONTACTS
The University of California, Riverside (www.ucr.edu) is a doctoral research university, a living laboratory for groundbreaking exploration of issues critical to Inland Southern California, the state and communities around the world. Reflecting California's diverse culture, UCR's enrollment has exceeded 21,000 students. The campus opened a medical school in 2013 and has reached the heart of the Coachella Valley by way of the UCR Palm Desert Center. The campus has an annual statewide economic impact of more than $1 billion.
A broadcast studio with fiber cable to the AT&T Hollywood hub is available for live or taped interviews. UCR also has ISDN for radio interviews. To learn more, call (951) UCR-NEWS.