New AGSM Dean Approved
---
UC Regents Approve A. Gary Anderson Graduate School of Management Dean
Marketing expert David Stewart is from the Marshall School of Business at USC.
(June 21, 2007)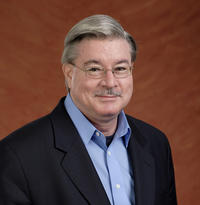 Enlarge
David Stewart, new Dean of the A. Gary Anderson School of Management.
RIVERSIDE, Calif. (www.ucr.edu) — The University of California Board of Regents has approved David Stewart as Dean of the A. Gary Anderson Graduate School of Management at the University of California, Riverside effective July 1. Stewart is currently with the Marshall School of Business at the University of Southern California.
"Dave Stewart is absolutely the right person for the job and our top pick," said Interim Dean Anil Deolalikar and chair of the search committee. "He brings with him not only a distinguished scholarly record, having authored or co-authored more than 200 publications and seven books, but also a wealth of administrative experience, having successfully managed a large department and a college of business."
"There is no greater opportunity to build a school of management and influence management education than is present at UCR," Stewart said. "UCR is at the center of the growth of the U.S. economy—growth in population, growth in economy, growth in connection to the world markets, growth in access to developing industries like bio-tech, and growth in new business. Education is also about growth and UCR will be a center for understanding the growth options presented in a global economy and for personal growth designed to mold the future leaders of business and society."
Stewart was selected from a national pool of more than 100 candidates and will receive an annual salary of $370,000. In keeping with UC policy, additional compensation could include participation in the Senior Management Supplemental Benefit Program and eligibility for a Mortgage Origination Program loan. For additional details about the total compensation package, go to http://www.universityofcalifornia.edu/news/compensation/salaryactions.html
His most recent position is the Robert E. Brooker professor of Marketing and Chair of the Department of Marketing at USC. During the past dozen years he has held numerous administrative positions at USC, including five years as deputy dean of the Marshall School of Business. He was also previously the senior associate dean at the Owen Graduate School of Management at Vanderbilt.
He is a past editor of the Journal of Marketing and is the current editor of the Journal of the Academy of Marketing Science. He has served as vice president, finance and as a member of the board of directors of the American Marketing Association (AMA). He is a fellow of the American Psychological Association and the American Psychological Society. He is also a former member and past-chairman of the U. S. Census Bureau's Advisory Committee of Professional Associations. He currently serves as a member of the Academic Advisory Committee for the Chief Marketing Officers (CMO) Council and as chair of the Boardroom Project, an industry task force focused on metrics for marketing success and accountability.
Stewart's research has examined a wide range of issues including marketing strategy, consumer decision making, public policy issues and health care marketing. Both the American Academy of Advertising and the Academy of Marketing Science have recognized him for lifetime contributions to research and practice in advertising and marketing.
A native of Baton Rouge, Louisiana, Stewart received his B. A. from the Northeast Louisiana University (now the University of Louisiana at Monroe) and his M. A. and Ph.D. in psychology from Baylor University.
Stewart's experience includes work as a research manager for Needham, Harper, and Steers Advertising, Chicago (now DDB) and consulting projects for a wide range of organizations, including Hewlett Packard, Agilent Technologies, the Coca-Cola Company, Hughes, NCR, the Food and Drug Administration, Vanderbilt University Hospital, Texas Instruments, IBM, Intel, Century 21 Real Estate, Samsung, Visa Services, Xerox, and the Federal Trade Commission.
He has provided testimony to the Federal Trade Commission, in United States Federal Court, and in State Courts in cases involving deceptive advertising claims and unfair business practices, in matters related to trademarks and intellectual property, and in anti-trust actions. He has delivered executive education programs throughout the United States and in twenty other nations on four continents.
The University of California, Riverside (www.ucr.edu) is a doctoral research university, a living laboratory for groundbreaking exploration of issues critical to Inland Southern California, the state and communities around the world. Reflecting California's diverse culture, UCR's enrollment has exceeded 21,000 students. The campus opened a medical school in 2013 and has reached the heart of the Coachella Valley by way of the UCR Palm Desert Center. The campus has an annual statewide economic impact of more than $1 billion.
A broadcast studio with fiber cable to the AT&T Hollywood hub is available for live or taped interviews. UCR also has ISDN for radio interviews. To learn more, call (951) UCR-NEWS.