On Board for Hogwarts
---
UCR Faculty Anticipate July Release of Harry Potter Novel and Movie
Experts Rebekah Richert and Craig Svonkin explore themes and popularity of the Harry Potter empire.
(June 25, 2007)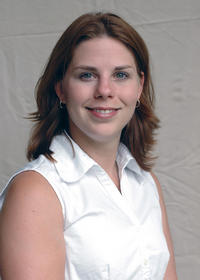 Enlarge
Rebekah Richert
The world of wizards, Muggles and Lord Voldemort will reappear in July with the release of the last Harry Potter book and the fifth movie based on the series, reviving questions about the popularity of the novels, their challenging themes and the fantasy lives of children.
The books appeal to a wide children's audience, says Craig Svonkin, a lecturer in the English Department at the University of California, Riverside.
J.K. Rowling's seventh and final book in the series, "Harry Potter and the Deathly Hallows," will be released on July 21. "Harry Potter and the Order of the Phoenix," the fifth movie in the popular series, is scheduled to open in theaters about July 11.
"Children are looking for 'realistic' adolescent or pre-adolescent fiction dealing with such realities as school life, romance, friendship, loss, and trauma," Svonkin says. They want "'fantastic' escapist literature promising a respite from these very same childhood traumas."
Social issues appear as themes in Harry Potter, such as racism and slavery, he says.
"The discussion of Mudbloods in the books mirrors our real-world issues of white supremacy, miscegenation and Nazi-esque ideas of racial purity," Svonkin says. The house-elves "reveal a very troubling stereotype, that of the willing slave, and the fact that Rowling would include such a stereotype is very difficult to ignore or explain away."
Many parents are concerned about what their children take away from the specific content of certain fantasy worlds, such as the use of violence to resolve conflict, disrespect for authority and believing the fantasy world is actually real, says Rebekah Richert, assistant professor of psychology at UCR.
"This is particularly problematic when discussing 'realistic fantasy,' as in the case of Harry Potter, whose 'fantastical' world involves a number of realistic elements," such as the presence of the Muggle world, which gives the stories a realistic feel and the very real existence of paganism outside of the Harry Potter series, Richert says.
Research suggests that children often enjoy and persist in entertaining fantastical possibilities - which has also been connected to factors like increased creativity - but they are also fully able to reason rationally about those fantastical possibilities when a situation demands such reasoning, she says.
"If parents are concerned about their children's exposure to fantasy worlds like Harry Potter's, they should take whatever action they feel is appropriate, whether it's reducing their children's exposure to the fantasy altogether or engaging their children in conversation about it," she says.
Svonkin, a Ph.D. candidate at UCR, writes and lectures regularly about Harry Potter. In 2005 he organized a Pottermania conference at UC Riverside.
Richert studies children's intellectual development as it relates to pretense, imagination and religion. One of her interests is whether preschoolers can transfer their problem-solving skills from fantasy to reality.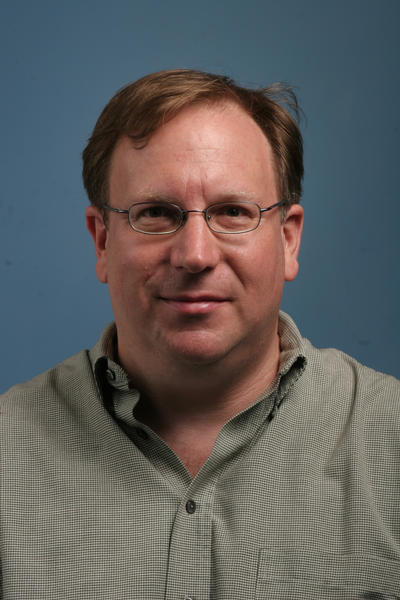 Enlarge
Craig Svonkin
RELATED LINKS
ADDITIONAL CONTACTS
The University of California, Riverside (www.ucr.edu) is a doctoral research university, a living laboratory for groundbreaking exploration of issues critical to Inland Southern California, the state and communities around the world. Reflecting California's diverse culture, UCR's enrollment has exceeded 21,000 students. The campus opened a medical school in 2013 and has reached the heart of the Coachella Valley by way of the UCR Palm Desert Center. The campus has an annual statewide economic impact of more than $1 billion.
A broadcast studio with fiber cable to the AT&T Hollywood hub is available for live or taped interviews. UCR also has ISDN for radio interviews. To learn more, call (951) UCR-NEWS.