CE-CERT Research a Hot Topic
---
New Grants Fuel Excellent Research on Fuels
CE-CERT researchers know their biodiesel from their methanol
(July 13, 2007)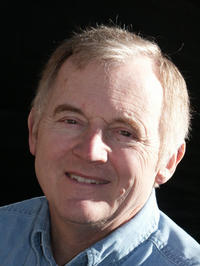 Enlarge
J. Wayne Miller
RIVERSIDE, Calif. (www.ucr.edu) -— Subjects such as climate change and alternative fuels have risen to the top of the political agenda recently. But for years, researchers at UC Riverside's Bourns College of Engineering have quietly pursued research that makes California's green leadership possible.
In May, the California Air Resources Board (CARB) announced 40 winners of alternative fuel awards. When the $25 million was officially allocated to awardees July 12, more than half of the $3.3 million in the category of fuel research came to The Bourns College of Engineering Center for Environmental Research & Technology (CE-CERT). The CE-CERT research will expand ongoing biodiesel studies with the California Air Resources Board and the South Coast Air Quality Management District (SCAQMD).
In June, the Governor announced a pilot biodiesel program underway with the California Department of Transportation (Caltrans). The project tests the feasibility of converting the 14,000-strong Caltrans fleet to a biodiesel fuel blend. If the first 20 vehicles pass the pilot test, as determined by CalTrans and CE-CERT, fueling the fleet could save the state up to 600,000 gallons of petroleum annually. Only minor modifications are needed to transform the 230 diesel fuel sites statewide into biodiesel fuel dispensers.
The researchers behind these and similar green projects are Thomas Durbin and J. Wayne Miller, members of CE-CERT's Emissions & Fuels Group. Miller is manager of the Group and Adjunct Professor in the Department of Chemical & Environmental Engineering. Durbin manages CE-CERT's Mobile Emissions Laboratory, Vehicle Emissions Research Laboratory and Heavy Duty Dynamometer facility. They are joint Principal Investigators for the Caltrans and CARB projects.
The Emissions & Fuels Group conducts research on emissions from various engines in the lab and field, under both controlled and real-world operating conditions. Engines of all sorts have been studied, including those in trucks, trains, oceangoing ships, and aircraft. The group's leadership in emissions measurement research, as well as unique technologies and novel methods to do so have attracted partnerships with not only California agencies, but also the U.S. Environmental Protection Agency (EPA), engine manufacturers and commercial engine users. Interest in their research is high and the Emissions & Fuels Group has garnered the most external funding of all five CE-CERT groups over the past three years.
Durbin has been Associate Research Engineer at the center since 1994. With B.S., M.S. and Ph.D. degrees from UCR's Bourns College of Engineering, he has published and presented extensively on the emissions effects of biodiesel and other alternative fuels. Durbin is a leading expert in diesel fuel formulation, equipment operability and emissions.
Miller has been with the center since 2000. Prior to joining UCR, he was Vice President for Technology and Product Development for Sunoco. He is widely published on fuels-related research and technology acquisition. He received his B.S. from Worcester Polytechnic Institute and a Ph.D. from Caltech, both in Chemical Engineering. He was a member of the Joint Strike Fighter Emissions Test Development Team that was awarded a 2007 Climate Protection Award from the EPA.
"Signs of the Green Times"
• Al Gore's 2006 movie "An Inconvenient Truth" describes the scientific basis for global warming.
• Political candidates on all sides stake out green territory, as environmental causes become popular.
• Governor Schwarzenegger endorses a series of green initiatives, including the Global Warming Solutions Act of 2006 and the Low Carbon Fuel Standard in January 2007.
• The U.S. Government, the lone hold-out on the Kyoto Accord, has recently admitted that global warming might be a problem.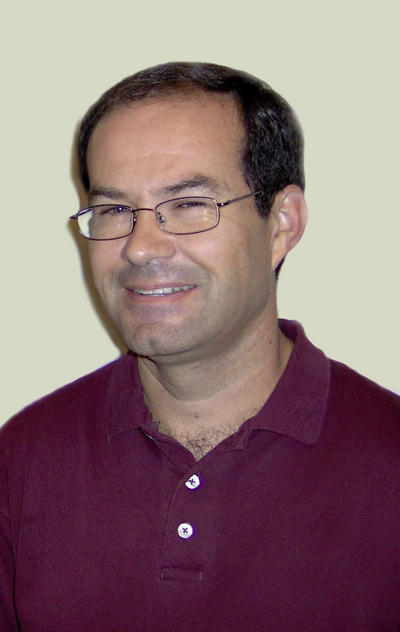 Tom Durbin
The University of California, Riverside (www.ucr.edu) is a doctoral research university, a living laboratory for groundbreaking exploration of issues critical to Inland Southern California, the state and communities around the world. Reflecting California's diverse culture, UCR's enrollment has exceeded 21,000 students. The campus opened a medical school in 2013 and has reached the heart of the Coachella Valley by way of the UCR Palm Desert Center. The campus has an annual statewide economic impact of more than $1 billion.
A broadcast studio with fiber cable to the AT&T Hollywood hub is available for live or taped interviews. UCR also has ISDN for radio interviews. To learn more, call (951) UCR-NEWS.