Breaking Up with Your Doctor Is Hard to Do
---
Breaking Up with Your Doctor Is Hard to Do
UCR psychologist Robin DiMatteo says there are signs when it's time to find a new physician.
(August 16, 2007)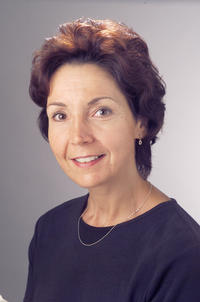 Enlarge
Robin DiMatteo
RIVERSIDE, Calif. (
www.ucr.edu
) — When is it time to break up with your doctor?
That is a question some people may ponder with the approach of fall, typically a time when employers offer employees a chance to change health-insurance plans.
UC Riverside psychologist
Robin DiMatteo
says that a patient's decision to switch doctors is never easy. But after 30 years of studying patient satisfaction with medical care and communication between physicians and patients, she tells
CNN
,
there are times when it's in a patient's best interests to make a change.
"A doctor who is not supportive or who blames, ignores or criticizes the patient does not support healing," says DiMatteo, distinguished professor of psychology. Years of study have demonstrated that "patients do better when doctors are encouraging and supportive."
DiMatteo, who has analyzed audio- and videotaped medical visits, says there are huge differences in physicians' communication skills. If a person with good communication skills has a couple of off days, "they may deserve some feedback. If someone is consistently bad, you should go with your gut instinct and go with another doctor."
If the physician is a nice person but had one bad day, it makes sense to give the doctor another chance and give them feedback, she says. "But if someone is mean, or discounts your feelings, or treats you badly, you should leave."
Some doctors don't respond well to patient feedback, however, and become defensive, she says.
"If you really are with a doctor who makes you feel badly about yourself, if you're in pain and the doctor says you should be better and you're not, and you feel blamed, that is not promoting healing. I think that is a circumstance when a patient should leave," DiMatteo says.
"There are a lot of smart doctors out there. Get one who's also nice."
Some patients are afraid to switch doctors, however.
Some health insurance plans make it difficult for patients to change physicians, DiMatteo says. Some patients are intimidated. Some wonder if things will get worse with another physician. "They may feel that a particular doctor holds the key to their health."
Even patients who feel neglected may be reluctant to change because the doctor has a "good reputation" as intelligent or skillful, so the patient may feel that she has to put up with bad interpersonal treatment, DiMatteo says.
"If a patient feels neglected they should act on that, not the doctor's reputation," she says. "If there is a consistent pattern of unkind or neglectful treatment, you should find another doctor."
Assisting DiMatteo with recent research about physician-patient communications are graduate students Summer Williams, Laura Haynes, and Paul Whiteley (all UCR psychology Ph.D. candidates) and Kelly Haskard (UCR psychology Ph.D. 2007), now an assistant professor at Texas State San Marcos.
SYMPTOMS OF A BAD RELATIONSHIP WITH YOUR DOCTOR
You know it may be time to break up with your physician if the doctor:
- Doesn't listen to you.
- Ignores your questions.
- Dismisses or doubts your pain.
- Says you "should" be feeling better when you are not (as if it's your own fault).
- Fails to adequately explain treatment or options.
- Doesn't offer encouragement or reassurance.
RELATED LINKS
ADDITIONAL CONTACTS
The University of California, Riverside (www.ucr.edu) is a doctoral research university, a living laboratory for groundbreaking exploration of issues critical to Inland Southern California, the state and communities around the world. Reflecting California's diverse culture, UCR's enrollment has exceeded 21,000 students. The campus opened a medical school in 2013 and has reached the heart of the Coachella Valley by way of the UCR Palm Desert Center. The campus has an annual statewide economic impact of more than $1 billion.
A broadcast studio with fiber cable to the AT&T Hollywood hub is available for live or taped interviews. UCR also has ISDN for radio interviews. To learn more, call (951) UCR-NEWS.