UCR tied again for tops in AAAS Fellows
---
UCR tied again for tops in AAAS Fellows
(October 26, 2000)
Seven faculty members at the University of California, Riverside have been elected fellows of the American Association for the Advancement of Science (AAAS), an honor that recognizes their career efforts to advance science or to foster applications that are deemed scientifically or socially distinguished.
UCR's seven recipients tied with the University of Michigan, Ann Arbor, for the most new AAAS fellows elected in 2000. It is the sixth year in a row that UCR has led or shared the lead for the greatest number of fellows. All told, 251 new fellows were elected this year nationally and internationally, said Cate Alexander, spokeswoman for AAAS.
Over the last six years, 58 UCR faculty members have been elected to AAAS fellowship, considered a high honor in the scientific community since the beginning of the tradition in 1874.
This year's AAAS fellows from UCR are: David F. Bocian, professor of chemistry; Norman C. Ellstrand, professor of genetics; Subir Ghosh, professor of statistics; Frank Gresham, professor of education; Michel L. Lapidus, professor of mathematics; Paul M. Quinton, professor of biomedical sciences; and Chris A. Reed, professor of chemistry.
"It is gratifying to see that UCR's faculty members continue to receive this kind of national recognition," said UCR Chancellor Raymond L. Orbach. "After six years, I think it is fair to say that we have established a trend that shows our breadth of recognizable scientific excellence."
Richard Luben, UCR interim vice chancellor for research, said, "We emphasize the quality of our faculty's research, and we're happy to see that so many of our researchers are so well-known to their peers around the country."
The AAAS, publisher of the weekly journal Science, is the world's largest federation of scientists, numbering more than 143,000 members. It was founded in 1848.
New AAAS fellows at UCR:
---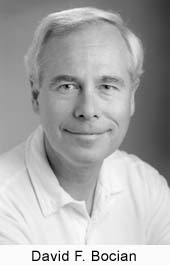 Professor David F. Bocian's research stretches across a broad range of fields, including biophysical chemistry, inorganic chemistry and materials chemistry. His lab investigates how photosynthesis functions at a molecular level. He is also studying next generation electronic materials that could be used in optical and molecular computers. Bocian, who earned his Ph.D. at UC Berkeley, has funding from the National Institutes of Health, the National Science Foundation, and the Department of Defense. The defense-related research is aimed at making higher density memory systems for computers. He has been at UCR for a total of 15 years.
---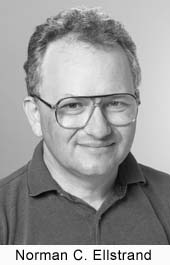 Professor Norman C. Ellstrand studies plant population genetics. He was among the first to suggest that hybridization between transgenic crops and their wild relatives could lead to a kind of "genetic pollution" as engineered genes move into natural populations. His research has demonstrated that crops can mate with their wild relatives at rates and distances much higher than previously supposed. He has also shown that the hybrids are more fit than suspected, suggesting that once transgenes occur in hybrids they will spread readily. Ellstrand has warned that if transgenes confer an advantage to a weed, such as herbicide resistance, that weed will become more difficult to control. Ellstrand, who earned his Ph.D. at the University of Texas, Austin, arrived at UCR in 1979.
---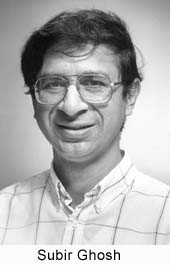 Professor Subir Ghosh's research relates to finding the most efficient method of data collection in scientific experiments and studies, and evaluating their performances. He received the 1993 UCR Academic Senate Distinguished Teaching Award. He has edited three books and co-edited two others in his research area. He is also the new executive editor of the Journal of Statistical Planning and Inference. He is a Fellow of the American Statistical Association and an elected member of the International Statistical Institute. He joined the Statistics department at UCR in 1980.
---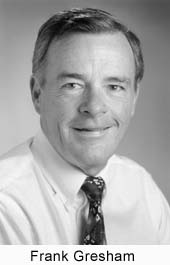 Professor Frank Gresham studies school psychology and special education. His research focuses on the social competence of children and adolescents with learning disabilities, behavior disorders and mild mental retardation. He has found that schools tend to over-identify children as "learning disabled" in part to avoid harsher terms like "mentally retarded," a fact that increased the population of learning disabled children by 200 percent between 1996 to the present. He also found that children with characteristics of attention deficit hyperactivity disorder and antisocial behavior patterns, had an unrealistically positive self-concept when compared to another group of special education children and a control group of average children. Gresham arrived at UCR in 1991.
---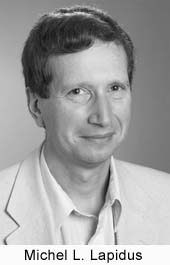 Professor Michel L. Lapidus studies mathematical physics and fractal geometry. A fractal is an irregular geometric shape that has an identical structure at all scales, a concept that has influenced disciplines as varied as computer programming, art, mathematics, music, solid state physics, biology and economics. He has just published, with colleagues, two research books, "The Feynman Integral and Feynman's Operational Calculus" and "Fractal Geometry and Number Theory." Lapidus, who earned his Ph.D. from the University of Paris, joined the faculty at UCR in 1990 as a professor of mathematics.
---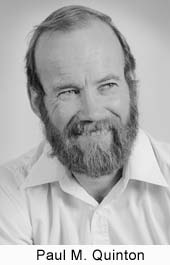 Professor Paul M. Quinton remains a full faculty member at UCR while he works at the University of California, San Diego School of Medicine. Quinton is known for his discoveries about the basic physiological defect of Cystic Fibrosis (CF), the most common fatal genetic disease in the US. The extra-salty sweat of CF patients led Quinton to discover that chloride ions cannot permeate certain cells of the sweat glands, a clue that the same defect in other vital organs is linked to the mucus build-up and infections typical of this puzzling disease. His breakthrough changed the course of research in the field and may speed therapeutic advances, or someday lead to a control for the disease. Quinton arrived in 1979 at UCR.
---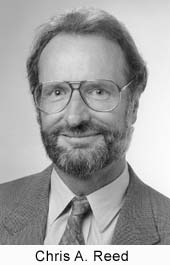 Professor Chris A. Reed is internationally known for his research on the structures of chemical compounds. A 1998 Guggenheim Fellow, Reed studies the intersection of inorganic chemistry and biology. For example, he studies how iron functions in blood. His lab is also creating a new generation of "superacids," strong, clean acids more powerful than concentrated sulfuric acid. Superacids hold great interest for the chemical and petroleum industries as potential catalysts for chemical reactions. A third endeavor of Reed's laboratory involves studying the recently identified "bucky ball." Comprised of 60 identical carbon atoms, the molecule is hollow and shaped like a soccer ball. Reed and his colleagues are investigating the possibility of developing new materials from it. Reed arrived at UCR in 1998 after 25 years at the University of Southern California.
The University of California, Riverside (www.ucr.edu) is a doctoral research university, a living laboratory for groundbreaking exploration of issues critical to Inland Southern California, the state and communities around the world. Reflecting California's diverse culture, UCR's enrollment has exceeded 21,000 students. The campus opened a medical school in 2013 and has reached the heart of the Coachella Valley by way of the UCR Palm Desert Center. The campus has an annual statewide economic impact of more than $1 billion.
A broadcast studio with fiber cable to the AT&T Hollywood hub is available for live or taped interviews. UCR also has ISDN for radio interviews. To learn more, call (951) UCR-NEWS.