Scholars Chosen to Examine Diversity Issues
---
UCR Invites a Visiting Committee to Provide Expert Assessment of Diversity Issues at the Graduate School of Education
Three outside scholars will meet with people on campus, as well as representatives of community groups
(November 30, 2007)
RIVERSIDE, Calif. (www.ucr.edu) -- UC Riverside has appointed a Visiting Committee to conduct a thorough review of the practices and policies of the Graduate School of Education with regard to faculty hiring and the climate for its students.
The Visiting Committee was organized by Aimee Dorr, dean of the Graduate School of Education and Information Studies at UCLA. The team leader is Octavio Villalpando of the University of Utah, and the other members of the team are Professors Daniel Solorzano and Mitchell Chang of UCLA. All of them have expertise in the area of diversity and education.
The Visiting Committee members will visit campus in early January. They will interview and observe people on campus, and meet with interested community members to discuss their concerns. They will make recommendations on three issues: 1) What should the campus and the Graduate School of Education do to increase the diversity of its faculty?; 2) What is the climate for diversity within the School and how might it be improved?; and 3) Is there evidence that minority students are not succeeding as well as Anglo students and if so, what should be done to address this issue?
"We intend to take the Visiting Committee's recommendations seriously and we will seek to address any problems the team identifies," said Ellen Wartella, UCR's Executive Vice Chancellor and Provost. "We feel strongly that higher education institutions, including this one, need to provide an ethnically diverse state of California with a diverse faculty."
Last month UCR received a letter of concern from Ninfa Delgado, chair of UCR's Latino Advisory Committee, noting that she and others were concerned that the Graduate School of Education faculty included no full-time professors from a minority background.
Wartella said the campus has been actively recruiting diverse candidates and had made offers to diverse candidates that had not been accepted. "We agree that we must do more," she said. "Everything we do should communicate clearly and transparently that we are looking for scholars of all backgrounds."
Scholars who have agreed to be part of a visiting committee:
Octavio Villalpando
is the Associate Vice President for Diversity and Associate Professor of Educational Leadership & Policy at the University of Utah. He received his Ph.D. and master's degree from UCLA in the field of higher education. His research analyzes how inequality in U.S. higher education shapes the educational outcomes and experiences of historically underrepresented students and faculty. His research was recently cited in the U.S. Supreme Court decision on affirmative action as evidence for maintaining affirmative action in higher education admissions, and has been published in national and international journals in the field of higher education. He currently serves on the editorial board of the Review of Higher Education, and is associate editor of Educational Administration Quarterly. He held several leadership positions in higher education institutions, including serving on the staff of the president of California State University at Monterey Bay as Senior Research Scholar and founding Director of University Planning & Assessment. Previously, he helped establish and directed a university educational equity program for under-represented college students in the California State University system, and taught high school in the Los Angeles area.
Mitchell J. Chang
is Associate Professor of Higher Education and Organizational Change at UCLA. He previously worked as an Associate Dean at Loyola Marymount University and as a school evaluator in San José, California. Chang's research focuses on the educational efficacy of diversity-related initiatives on college campuses and how to apply those best practices toward advancing student learning. He has written more than 50 articles and book chapters, and has served on several editorial boards, including The Review of Higher Education, Liberal Education, Equity & Excellence, and Amerasia. He also served as the lead editor of Compelling Interest: Examining the Evidence on Racial Dynamics in Higher Education, cited in the U.S. Supreme Court ruling of Grutter v. Bollinger, one of two cases involving the use of race sensitive admissions practices at the University of Michigan. Professor Chang received a National Academy of Education/Spencer Fellowship in 2001 and was profiled as one of ten scholars named as a 2006 Emerging Scholar by Diverse: Issues in Higher Education
Daniel G. Solórzano
is a Professor in the Graduate School of Education and Information Studies at UCLA and past chair of the Department of Education. He also holds the position of Associate Director of the Chicano Studies Research Center. Once a high school social studies teacher at the Los Angeles County Juvenile Hall, he earned B.A. degrees in sociology and Chicano studies, master's degrees in urban/multicultural education and educational policy. He received his Ph.D. from Claremont Graduate School in the sociology of education in 1986. His current work examines the college admissions process and access to Advanced Placement courses for African-American and Chicano/Latino high school students, gender studies on educational access, and the persistence and graduation of underrepresented minority undergraduate and graduate students in the United States. Some of his published works are: Critical Race Theory, Marginality, and the Experience of Minority Students in Higher Education and Critical Race Theory, Racial and Gender Microaggressions, and the Experiences of Chicana and Chicano Scholars.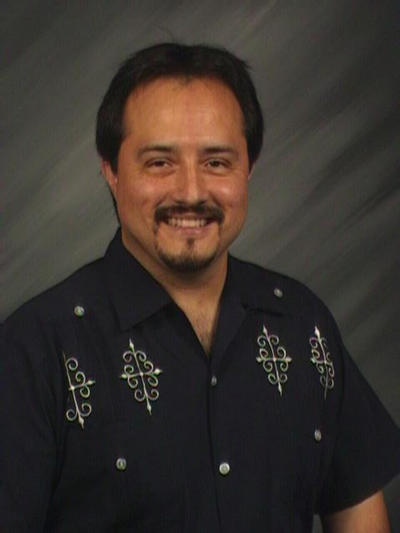 Octavio Villalpando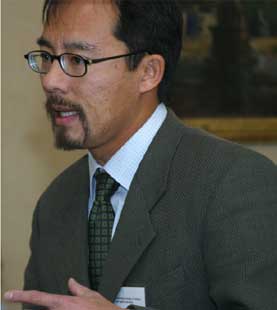 Mitchell Chang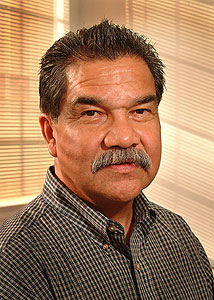 Daniel G. Solórzano
The University of California, Riverside (www.ucr.edu) is a doctoral research university, a living laboratory for groundbreaking exploration of issues critical to Inland Southern California, the state and communities around the world. Reflecting California's diverse culture, UCR's enrollment has exceeded 21,000 students. The campus opened a medical school in 2013 and has reached the heart of the Coachella Valley by way of the UCR Palm Desert Center. The campus has an annual statewide economic impact of more than $1 billion.
A broadcast studio with fiber cable to the AT&T Hollywood hub is available for live or taped interviews. UCR also has ISDN for radio interviews. To learn more, call (951) UCR-NEWS.