Alcohol Outlet Density Linked to Gang Violence
---
Alcohol Outlet Density Linked to Gang Violence
UC Riverside researchers suggest that enforcing laws banning the sale of liquor to underage drinkers may reduce violent youth crime.

(December 13, 2007)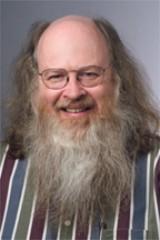 Robert Nash Parker
RIVERSIDE, Calif. — Gang violence that plagues communities throughout the United States may be reduced by enforcing laws that ban the sale of alcohol to underage drinkers, according to researchers at the University of California, Riverside.
Sociologist
Robert Nash Parker
, co-director of UCR's
Presley Center for Crime and Justice Studies
, and sociology graduate students Kate Luther and Lisa Murphy found a link between high rates of gang violence and high densities of alcohol outlets in a study that grew out of a 12-year gang-intervention project in Riverside, a city of more than 290,000 in Inland Southern California. Murphy is now an assistant professor of criminal justice at California State University Long Beach.
The results of their study appear in a paper, "Availability, Gang Violence, and Alcohol Policy: Gaining Support for Alcohol Regulation via Harm Reduction Strategies," published in the Fall issue of the quarterly journal Contemporary Drug Problems, published by Federal Legal Publications.
Using gang violence data provided by the Riverside Police Department for the period 2000-2002, the UCR researchers geocoded the incidents and linked them to a map of census block groups in Riverside for 2000. On a separate map they geocoded locations of liquor licenses in the city.
Parker examined dozens of gang ethnographies — accounts of gang behavior gathered by other researchers — from all over the world and found that alcohol plays a major role in gang activities.
"Gang members always describe the role that alcohol plays," said Parker, who has studied the relationship between alcohol and youth violence for more than two decades. "They 'sip' 40-ouncers, they party, they get their courage up. These for the most part are underage drinkers. If alcohol use is a central part of their activity, reducing it might reduce the rate of violent activity. It may be that if we interrupt the supply we will reduce the ability to get pumped up for a fight and reduce gang violence."
Data the researchers mapped showed that Riverside's Eastside community has both the highest rate of gang violence and the highest density of alcohol outlets in the city. The relationship between gang violence and alcohol outlets held true in other neighborhoods as well.
"(T)he findings suggest that alcohol outlet density is directly related to gang related violence, suggesting that a way to enhance gang prevention and intervention efforts would be to use alcohol policy levers to limit outlet density," the researchers wrote.
The gang problem is seen as intractable, Parker said. "What if we could get at gang violence by manipulating alcohol policy? Alcohol policy is something gang researchers haven't thought about."
The study suggests that communities should step up efforts to enforce laws prohibiting the sale of alcohol to underage customers.
States where alcohol is sold only at state-run liquor stores have lower rates of gang violence, Parker noted.
"In any community it is well-known that there are places that won't check identification," he said. "Previous studies show that underage drinkers have a 65 percent success rate in buying alcohol without any challenge."
Within three months of a police sting operation to catch sales of alcohol to underage drinkers the success rate typically drops to about 20 percent, Parker said.
On-going research may show a link between police stings and reduced gang violence, he said.
"If we can demonstrate a link, it would reduce youth violence for next to nothing, compared to the millions spent on prisons and gang-intervention programs," Parker said.
RELATED LINKS
ADDITIONAL CONTACTS
The University of California, Riverside (www.ucr.edu) is a doctoral research university, a living laboratory for groundbreaking exploration of issues critical to Inland Southern California, the state and communities around the world. Reflecting California's diverse culture, UCR's enrollment has exceeded 21,000 students. The campus opened a medical school in 2013 and has reached the heart of the Coachella Valley by way of the UCR Palm Desert Center. The campus has an annual statewide economic impact of more than $1 billion.
A broadcast studio with fiber cable to the AT&T Hollywood hub is available for live or taped interviews. UCR also has ISDN for radio interviews. To learn more, call (951) UCR-NEWS.