New Year's Resolution: Keep Kids in School
---
UC Riverside Launches Initiative to Reduce High School Dropout Rate in the Inland Region and Increase Numbers of Students Who Choose College

The non-Profit Community Foundation and a NASA executive will be part of outreach to K-12 students

(January 18, 2008)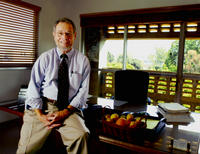 Enlarge
Robert Grey, acting chancellor of UC Riverside
RIVERSIDE, Calif. (www.ucr.edu) — UC Riverside Acting Chancellor Robert Grey has announced an initiative to assist the Inland region in its efforts to develop a knowledge-based economy by improving the college-going rate in the Inland region.
"We want to build on current efforts on campus and in the community to bring renewed focus to this issue vital to the future of both UCR and the Inland region," he said, noting that Inland Southern California has one of the lowest college going rates in the nation.
He said Community Foundation President Jim Erickson has agreed to co-chair with him a forum on Wednesday, Feb. 13 that will include regional higher education leaders and county school superintendents. They will review current outreach efforts and explore opportunities for further collaboration among educational leaders and their institutions.
"There is much to be gained by increasing the percentage of high school graduates who go to college," Grey said. "The most important gain is for the students themselves, but the region and its economy benefit as well."
The issue is of particular concern in Inland Southern California, where the number of high school graduates is expected to increase by 23 percent by 2015. Currently, only 26.3 percent of high school graduates in the region took the required courses for admission to the University of California and California State University. Dropout rates are also high, in some Inland school districts as high as 40 percent.
"Development of a knowledge-based economy in Inland Southern California relies on a well-trained and highly skilled workforce, which higher education must provide," Grey said.
Erickson said, "The chancellor and I felt so strongly that the educational leadership in our community has a responsibility to address this complex problem of early dropouts and the college eligibility rate in our region. We have such confidence that if all the facets of the educational system are brought together, we can make a difference."
UCR has entered into an agreement with NASA to bring a senior space agency executive to campus for two years to focus on the issue.
Through an Interagency Personnel Agreement between UCR and NASA, Angela Phillips Diaz will serve as special assistant to the chancellor, and in that capacity she will work with a variety of stakeholders to initiate and enhance programs that encourage students to stay in school, study math and science, and go to college. While serving as a special assistant to the UCR chancellor, she will remain a NASA employee based at UC Riverside, which will pay her $160,900 annual salary.
Her previous leadership roles in NASA included serving as assistant administrator for education at NASA headquarters and director, strategic communications and development at NASA Ames Research Center. In addition to her expertise in science, technology, engineering and mathematics education and outreach, she has led organizations in governmental and external relations.
"My goal will be to leverage the strengths of the university with the resources of NASA and other organizations to address the needs of young people in this area who are capable learners, but are giving up on the goal of going to college We want to share the possibilities with this next generation and help them be successful in a work environment increasingly driven by information and technology." Phillips Diaz said.
The effort will also include UCR's Academy of Learning Through Partnerships for Higher Achievement (ALPHA). Established in 1998, the ALPHA Center serves as catalyst for programs that engage ladder rank faculty and UCR students in activities related to educational engagement with K-12 education, other institutions of higher education, business and the community. It is directed by Pamela Clute, executive director of the ALPHA Center and an assistant vice provost at UCR, who has been recognized nationally by the President and the National Science Foundation for excellence in outreach programs to K-12 students and teachers.
"We have an obligation to contribute to efforts focused on eliminating the achievement gaps which separate economically and educationally disadvantaged students from their peers," Clute said. "This is so important to California's future."
Increasing eligibility and enrollment in college is one of several goals Acting Chancellor Grey has set for himself while he is at UCR. The other goals are to get approval for establishment of a medical school and a school of public policy, to increase scholarships support for students, to enhance cultural offerings to the community and to implement measures to improve staff morale.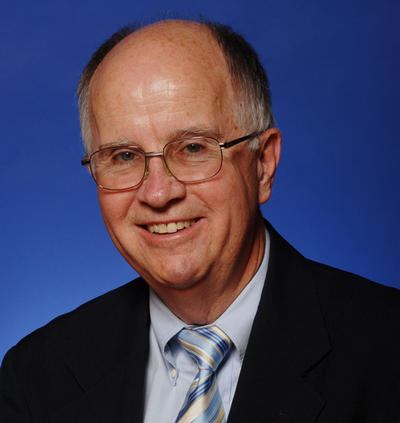 Enlarge
Jim Erickson, President/CEO, The Community Foundation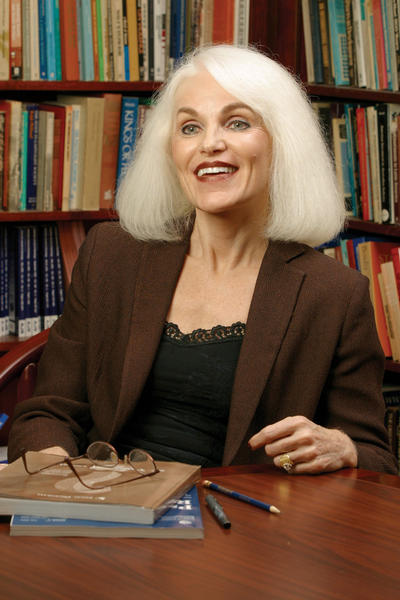 Enlarge
Pamela Clute, director of the ALPHA Center at UC Riverside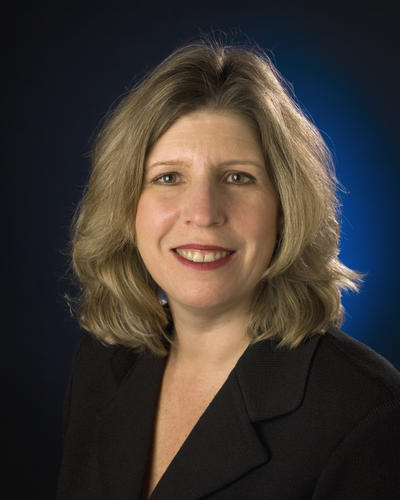 Enlarge
Angela Phillips Diaz, NASA executive, serving as special assistant to the chancellor for two years
The University of California, Riverside (www.ucr.edu) is a doctoral research university, a living laboratory for groundbreaking exploration of issues critical to Inland Southern California, the state and communities around the world. Reflecting California's diverse culture, UCR's enrollment has exceeded 21,000 students. The campus opened a medical school in 2013 and has reached the heart of the Coachella Valley by way of the UCR Palm Desert Center. The campus has an annual statewide economic impact of more than $1 billion.
A broadcast studio with fiber cable to the AT&T Hollywood hub is available for live or taped interviews. UCR also has ISDN for radio interviews. To learn more, call (951) UCR-NEWS.