Economy, War Top Voter Concerns
---
Economy, War Top Voter Concerns
UCR survey finds gender gap in both parties and universal angst on the economy.
(February 7, 2008)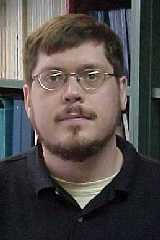 Martin Johnson
RIVERSIDE, Calif. — California voters were most concerned about the economy and the Iraq war when they went to the polls in Tuesday's primary elections, a survey of likely voters by the UC Riverside
Survey Research Center
found.
In both parties, more than one in three voters spontaneously named the economy as an issue they want to hear candidates address, said
Martin Johnson
, associate professor of political science and co-director of the Survey Research Center. The Iraq war is also a preoccupation, he said. Immigration and border issues, and health care ranked third and fourth among all voters.
The findings suggest an end to values politics, said
Shaun Bowler
, professor and chair of the UCR Political Science Department.
"We heard a lot about this in previous elections, but these are nowhere to be seen in an election dominated by bread-and-butter issues of jobs, national security and health care," he said. "Christian conservative groups can see very little here to be optimistic about in terms of having their agenda continue to dominate the discourse."
Consequently, if John McCain becomes the Republican nominee for president, the appointment of Mike Huckabee as a running mate will not help McCain much in California, but Mitt Romney may, Bowler said.
On the top four issues cited by likely voters — the economy, the war and national security, immigration and border issues, and health care — Hillary Clinton is advantaged by the health care issue, Johnson said.
"Differences between (Barack) Obama and Clinton on this issue alone do not explain her success in the state, but it appears to be part of the story," he said. "They appear evenly matched with California voters interested in other major issues."
McCain holds clear advantages on the economy and the war, Johnson said. "If Romney could have turned this campaign into a referendum on immigration and McCain's past commitments on the issue, he may well have fared better here and in other western states on Tuesday."
"The link between the economic downturn and anti-immigrant sentiment is a known one, which means inside the GOP it is something of a double-edged sword for McCain," Bowler said. "On the one hand he clearly appeals to Republicans worried about the economy, but clearly does not have appeal on immigration. As the economy worsens and as concerns about immigration rise, McCain's apparent advantage on economic issues will likely shrink, offset by his relatively liberal stance on immigration."
Gender issues were significant for candidates in both parties, the political scientists said.
McCain's appeal to women is striking, Bowler said.
"People are preoccupied with gender in the Democratic primary, but they might be missing a gender gap on the Republican side," Johnson said. "McCain is so much stronger among Romney among the women we surveyed."
Among the survey's findings:
• Democrats were slightly more concerned than Republicans about the economy (39.9 percent compared with 35.6 percent) and the war (28.3 percent vs. 25.2 percent).
• Republicans were far more likely than Democrats to list immigration and border issues as their top issue (22.9 percent vs. 3.9 percent), while Democrats were more likely than Republicans to list health care as their primary issue (14.1 percent vs. 1.7 percent).
• There was little difference among Democratic voters who chose Clinton or Obama based on the candidates' positions on the economy and the war. But among voters for whom health care was the top issue, Clinton fared significantly better than Obama (65.8 percent vs. 16.8 percent).
• Among Republicans, Romney fared best with voters for whom immigration and border security were the top issues (43 percent). McCain was stronger among voters for whom the war and national security were of primary concern (46.3 percent compared with 35.5 percent for Romney) and significantly stronger than Romney on the economy (41.5 percent vs. 27.9 percent).
• Obama fared better than Clinton among male voters (47.1 percent vs. 30.3 percent), while Clinton fared significantly better than Obama among female voters (58.9 percent vs. 28.5 percent). There was little difference between McCain and Romney in support from male voters (38.5 percent vs. 35.1 percent), however, the Arizona senator was significantly more popular among female voters (48.8 percent vs. 20.6 percent).
• Slightly more than half of California voters thought that moving the state's primaries to February was a good idea (52.2 percent) and that voters in other states will pay attention to which candidates win the state's primaries (52.9 percent). They are evenly split between those who favor a primary schedule that keeps Iowa and New Hampshire first (35.6 percent)or moves them to a later date (37.4 percent).
• More than three-fourths (76.5 percent) of California voters said they paid attention to presidential campaigns in Iowa, New Hampshire and other states with earlier primaries and caucuses, and 60.5 percent said they learned important things about the issue positions or character of the candidates from the earlier primaries.
The Survey Research Center conducted the survey from Jan. 25 through Feb. 4. The survey is a random sample of 508 registered California voters with a margin of error of plus/minus 4.4 with a 95 percent confidence level. The sample includes 220 registered Democrats and 169 Republicans who said they planned to vote in the primary. Results are weighted to represent historical trends in the composition of likely voters as profiled by the Public Policy Institute of California: 72 percent Anglo, 14 percent Latino, 6 percent African American and 5 percent Asian Americans.
The survey was funded by researchers in the Department of Political Science, the UCR Survey Research Center with support from the College of Humanities, Arts and Social Sciences. The Survey Research Center is co-directed by Johnson and sociology professor Robert Hanneman.
For a copy of the report, contact Bettye Miller at 951-827-7847 or bettye.miller@ucr.edu.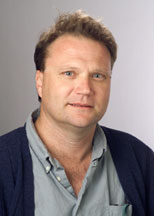 Shaun Bowler
RELATED LINKS
ADDITIONAL CONTACTS
The University of California, Riverside (www.ucr.edu) is a doctoral research university, a living laboratory for groundbreaking exploration of issues critical to Inland Southern California, the state and communities around the world. Reflecting California's diverse culture, UCR's enrollment has exceeded 21,000 students. The campus opened a medical school in 2013 and has reached the heart of the Coachella Valley by way of the UCR Palm Desert Center. The campus has an annual statewide economic impact of more than $1 billion.
A broadcast studio with fiber cable to the AT&T Hollywood hub is available for live or taped interviews. UCR also has ISDN for radio interviews. To learn more, call (951) UCR-NEWS.