Four New Professors Welcomed at UCR's Graduate School of Education
---
Four New Professors Welcomed at UCR's Graduate School of Education
Their research fields address aspects of how schools and colleges handle diversity issues.
(August 29, 2008)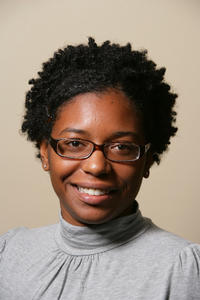 Enlarge
Lindsey Malcom, assistant professor
RIVERSIDE, Calif. (www.ucr.edu) — Four new assistant professors whose research relates to successful interventions for English language learners, including math and science education for minority students, have been added to the Graduate School of Education at UC Riverside, Dean Steven Bossert announced this week.
In addition to their research and academic backgrounds, assistant professors Sara Castro-Olivo, Luciana Dar, Lindsey Malcom and Michael Orosco bring with them personal experiences that give them unique insight into the areas they study. All of the professors were introduced by their mentors and doctoral advisors who felt their research areas would be an excellent fit with the Riverside institution.
"All four of them do research and teach in areas that are critical to the educational needs of the Inland Empire," Dean Bossert said. "All of them focus in different ways on how first-generation college attendees, English language learners, and students who come from disadvantaged community backgrounds can be successful in school."
Castro, who earned her doctorate in school psychology from the University of Oregon, studies interventions that improve the academic outcomes of culturally and linguistically diverse students. She has worked as an interventionist for eight years and has been a bilingual parent trainer for immigrant families.
Castro moved from El Salvador to the United States when she was 15. She became passionate about education after being placed in ESL classes in high school.
"I just noticed how low the teachers' expectations were," she said. "I always felt like they were not providing us with the basic skills. I felt they were not preparing us for college. It just motivated me to get into education, to see what we can do as educators to help students succeed who might have experienced language barriers."
Dar, who grew up in Brazil, earned a master's degree in political science at UCLA. She will receive her doctorate in political science from the university in December.
Dar and Malcom will work with UCR Professor John Levin on the new Higher Education Administration and Policy program. Levin said he was thrilled to be joined by such promising colleagues.
"Both Luciana and Lindsey offer GSOE, and the Higher Education Administration and Policy program in particular, a high level of expertise in higher education research and promise for instructional benefits to our graduate students," Levin said.
Dar's work addresses the intersection of politics and higher education financing, areas that are not only applicable to the mission of the California Community College Collaborative (C4) but also promise to shed light on higher education funding, nationally, Levin said.
Levin said Malcom's work with students in Science, Technology, Engineering, and Mathematics fields (STEM) -- with special attention to underrepresented populations -- is particularly noteworthy and appropriate for UCR. Malcom's focus on the community college pathway to a university education is highly relevant to the current research focus in the GSOE.
Dar said she was excited to begin her work on campus.
"UCR's GSOE is providing me with a unique opportunity to carry out my research agenda with a great amount of support and, at the same time, be able to start a new higher education program," she said.
Malcom, who earned her doctorate at the University of Southern California and has degrees from M.I.T. and Cal Tech, is interested in how the social, cultural and political aspects of institutional environments contribute to the outcomes of minority STEM majors.
Her professional passion stems from her personal experiences as a minority woman studying science.
"As an undergraduate and master's student, I became painfully aware of the how the institutional environment in which you are located can affect your ability to succeed," Malcom said. "At some point, my interest in the factors that lead to student success in science overtook my interest in the science itself. That is when I decided to get my doctorate and focus on higher education."
Orosco has a doctorate in educational equity and cultural diversity with an emphasis in bilingual/ESL/special education from the University of Colorado at Boulder. He studies response to intervention with Latino English language learners, an area he feels strongly about because he has family members who struggle with illiteracy.
In many cases, relatives were denied the right to an equitable education because of socioeconomic and political circumstances, he said.
"When I take on these issues, it is more of a passion," Orosco said. "It is not just to have a vocation or a profession. In my case, I have a personal interest because I grew up dealing with the effects of multigenerational illiteracy."
Orosco said UC Riverside's strong commitment to research and teaching will help him reach his professional goals. Further, because UCR is in Southern California, it has strong Latino demographics, he said. "This gives a good sample population to conduct research and teach in serving the Latino community's educational challenges."
Bossert said he and the rest of the GSOE faculty feel fortunate to have found such outstanding faculty members who will bring a new dimension to the academic program.
In response to a recommendation made by a visiting committee of education experts earlier this year, each of these faculty members, still early in their careers, will have four people assigned as mentors: one faculty member from inside the graduate school; one faculty member of color from the larger campus; one education professional from a local school; and one nationally recognized scholar in the same field of study, from outside UCR. In addition, Dean Bossert is continuing a planning process to identify critical areas for future investment, with particular attention to the need for senior faculty hires.
"The Graduate School of Education is fully committed to increasing faculty diversity, addressing curricular and programmatic needs of our ethnically and culturally diverse region, nurturing stronger partnerships with educational practitioners, strengthening community relations, and making citizens more aware of the GSOE's substantial teaching and research contributions to Inland Southern California schools and communities," Bossert said. "Strengthening the intellectual community is an ongoing, continuous process for all academic programs, including the Graduate School of Education."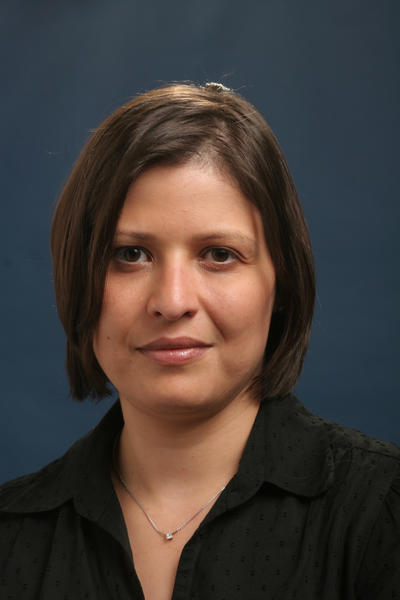 Enlarge
Luciana Dar, assistant professor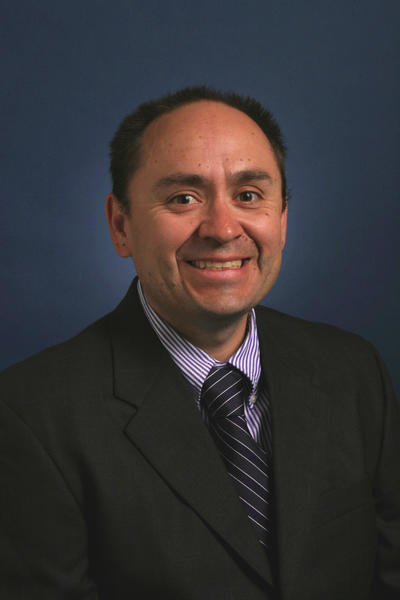 Enlarge
Michael Orosco, assistant professor
RELATED LINKS
The University of California, Riverside (www.ucr.edu) is a doctoral research university, a living laboratory for groundbreaking exploration of issues critical to Inland Southern California, the state and communities around the world. Reflecting California's diverse culture, UCR's enrollment has exceeded 21,000 students. The campus opened a medical school in 2013 and has reached the heart of the Coachella Valley by way of the UCR Palm Desert Center. The campus has an annual statewide economic impact of more than $1 billion.
A broadcast studio with fiber cable to the AT&T Hollywood hub is available for live or taped interviews. UCR also has ISDN for radio interviews. To learn more, call (951) UCR-NEWS.