Role of Plants in Southern California's Drought
---
UCR Botanist to Study Role of Plants in Southern California's Drought
Louis Santiago gets grant to explore effect of climate change on relationship between plants and water
(September 11, 2008)
NEWS MEDIA CONTACT
Name:

Iqbal Pittalwala


Tel:

(951) 827-6050


E-mail:

iqbal@ucr.edu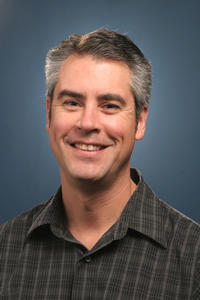 Enlarge
Louis Santiago is an assistant professor in the Department of Botany and Plant Sciences at UC Riverside. Photo credit: UCR Strategic Communications. (Additional image below.)
RIVERSIDE, Calif. – A UC Riverside botanist has been awarded a grant from the National Science Foundation to study how Southern California's plants affect the region's drought.
Louis Santiago
, the principal investigator of the two-year, $175,000 grant, will investigate which plant species in Southern California are most susceptible to drought and how their disappearance might impact the amount of water available for human use.
The research could lead to a better understanding of how changes in vegetation caused by climate change affect the amount of plant water evaporated from desert chaparral ecosystems of Southern California.
"The evaporation of water from plants to the atmosphere is dependent on weather, and can be affected by extreme weather events, such as drought, floods or heat waves," said Santiago, an assistant professor of physiological ecology in the
Department of Botany and Plant Sciences
. "In our study, we will use measurements of water in plants as well as mathematical modeling to predict how much water plants evaporate over long periods of time. This knowledge is a key to identifying plant species that are most vulnerable to extreme drought."
California's current drought has been caused by a number of factors including two years of below-normal rainfall. Statewide rainfall was below normal in 2007 and 2008, with many Southern California communities receiving only 20 percent of normal rainfall in 2007. Gov. Arnold Schwarzenegger declared a statewide drought in June 2008.
Southern California's drought has weakened trees and exacerbated a bark-beetle infestation in the San Bernardino, San Jacinto, and Palomar Mountains. The trees threaten life and property from windstorms, wildfires and subsequent erosion.
Brandon Pratt
, an assistant professor of biology at California State University Bakersfield, noted that Santiago's work on drought tolerance could not have come at a more important time.
"Southern California has been gripped by severe droughts in the last decade," he said. "Dr. Santiago's study will help shed light on which species are most in peril of succumbing to drought-induced death."
Pratt explained that Southern California is a global plant biodiversity hotspot that in some ways is more threatened than the rain forests.
"One of the chief threats is climate change, and Dr. Santiago's work will help to deepen our understanding of this threat and will contribute to understanding of how to mitigate its negative impacts," he said.
Richard Minnich
, a professor of geography at UCR and fire ecology expert, noted that Southern California has been in a water deficit for urban and agricultural use ever since the Owens River aqueduct was completed in the early 20th century.
"It is vital to understand relationships between plants and water in chaparral and desert watersheds that deliver valuable small additions to the region's water supply," Minnich said. "This study will evaluate important questions on the effect of drought on plant species, especially in view of the recent great drought and die off or dieback of forest trees and shrubs of the chaparral. The findings will also help in the assessment of watershed transpiration in the region's fire regimes."
Santiago's project will create opportunities for UCR students to do research on local ecosystems.
"Our students, like most Southern Californians, are familiar with water-related services such as freshwater supply, flood protection and recreation," Santiago said. "I expect this project will excite many of our students, preparing them to become leaders of natural resource management."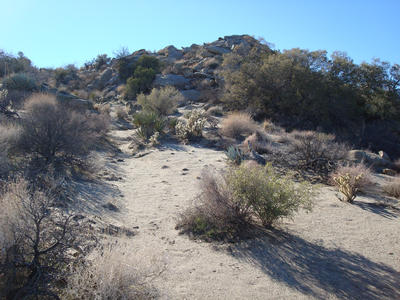 Enlarge
Desert chaparral. Photo credit: L. Santiago, UC Riverside.
RELATED LINKS
ADDITIONAL CONTACTS
The University of California, Riverside (www.ucr.edu) is a doctoral research university, a living laboratory for groundbreaking exploration of issues critical to Inland Southern California, the state and communities around the world. Reflecting California's diverse culture, UCR's enrollment has exceeded 21,000 students. The campus opened a medical school in 2013 and has reached the heart of the Coachella Valley by way of the UCR Palm Desert Center. The campus has an annual statewide economic impact of more than $1 billion.
A broadcast studio with fiber cable to the AT&T Hollywood hub is available for live or taped interviews. UCR also has ISDN for radio interviews. To learn more, call (951) UCR-NEWS.