Eleven faculty members elected to AAAS
---
Eleven faculty members elected to AAAS
(October 26, 2001)
Eleven faculty members at University of California, Riverside were named as 2001 Fellows of the American Association for the Advancement of Science (AAAS) for their work of scientific or social distinction. It is considered a high honor, begun in 1874, by the world's largest federation of scientists.
This is the seventh year in a row that UCR has been in first or second position with the greatest number of new AAAS Fellows. This year, only the University of Michigan, with 12, had more fellows named. UC Berkeley tied with UCR at 11 each; UC Davis followed with 10 and UCLA with five. In comparison, the top-scoring private universities saw the election of six fellows for Stanford and five each for Duke and Cornell.
The AAAS, founded in 1848, is the world's largest, general scientific organization. It represents more than 138,000 members and 275 affiliated societies in the world, and conducts programs in science policy, education and international scientific cooperation. It publishes the prestigious peer-reviewed journal Science.
A total of 288 scientists in the world became AAAS Fellows this year. UCR had the highest proportion of just-named AAAS Fellows from among its faculty members. In comparison with other top schools, UCR employed 527 full-time-equivalent professors in 2000 to University of Michigan's 2,127 and UC Berkeley's 2,500 full-time faculty members. A total of 69 UCR faculty members now have been elected to AAAS fellowship.
The UCR Fellows are:


Barry C. Arnold, professor of statistics


James G. Baldwin, professor of nematology


Mary L. Droser, professor of geology


Christopher Chase-Dunn, professor of sociology


Anthony Huang, professor of plant physiology


Mark R. Matsumoto, professor of environmental engineering


Mary V. Price; professor of biology


Philip A. Roberts, professor of nematology


Reinhard Schultz, professor of mathematics


Nickolas M. Waser, professor of biology


Francisco Zaera, professor of chemistry


'I am delighted that UCR professors received such well-deserved international recognition in a respected peer review,' said UCR Chancellor Raymond L. Orbach. 'Our goal is to bring together research and teaching excellence for our students and our state.'
Richard Luben, UCR's interim vice chancellor for research, said, 'We're very pleased that the excellence of UCR's scientists continues to be recognized by their national peers. This is a tremendously strong group of fellows, a group that reflects the strengths of the UCR basic research enterprise.'
To be considered for the rank of fellow, the AAAS council votes on a final aggregate list that was reviewed by respective steering groups representing specialty sections.
New AAAS Fellows at UCR: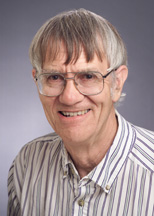 Barry C. Arnold
began teaching at UCR in 1979 and studies probability models and statistical inference. His AAAS recognition is for contributions to the scientific knowledge of characterizations of distributions, order statistics, record values and inequality measurement. His Ph.D. is from Stanford University, and he is also a Fellow in both the American Statistical Association and Institute of Mathematical Statistics.
Print-quality photo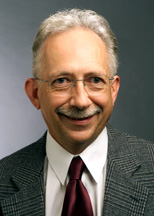 James G. Baldwin
is a nematologist who researches the evolution of parasitism as related to quarantined pests and host-parasite relationships. His area of study is primarily nematodes (worms) that live mostly in soil and water, but may also attach themselves to plants or animals. His Ph.D. is from North Carolina State University, and he has taught at UCR since 1978. He was appointed as a Fellow in the Society of Nematologists in 1999.
Print-quality photo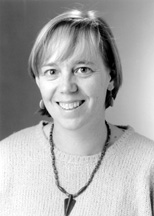 Mary L. Droser
, a geologist, is presently in Utah conducting field studies. She receives this fellowship for her pioneering research in benthic metazoan communities: multi-cellular animals that lived on or in the ancient seafloors. Her Ph.D. is from the University of Southern California and she has taught at UCR since 1989. She has received numerous honors, including one for 'exceptional promise in research in paleontology' from Paleontological Society of America.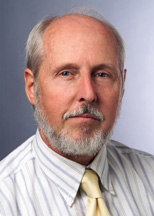 Christopher Chase-Dunn
holds the title of distinguished professor of sociology at UCR and director of its Institute for Research on World Systems. He began teaching at UCR in 2000. He is noted for his work in cross-national comparative research on the international causes of national development and research in the evolution of macrosocial systems. His Ph.D. in sociology is from Stanford University.
Print-quality photo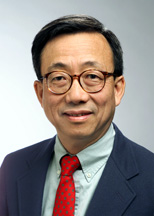 Anthony Huang
is a plant physiologist who received his Ph.D. in biology from University of California, Santa Cruz and began work at UCR in 1987. He is recognized for his pioneering studies in cell, molecular and developmental biology of lipids and cell walls in seeds and flowers. He has also been honored by the National Academy of Sciences as a distinguished scholar.
Print-quality photo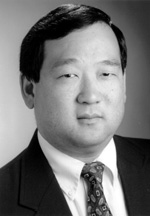 Mark R. Matsumoto
is a professor of environmental engineering and is the associate dean for research in the Bourns College of Engineering. He is named for distinguished contributions to environmental engineering and education. He earned a Ph.D. in civil engineering from UC Davis and started at UCR in 1994. Matsumoto has been honored as an E.I. Lilly Foundation Teaching Fellow.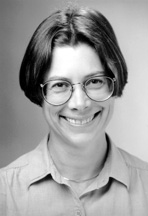 Mary V. Price
has been a biologist at UCR since 1979 and studies the links between foraging ecology and how species coexist in desert rodent communities, particularly those of endangered species. Her Ph.D. is in biology from the University of Arizona. She has also been a Visiting Fellow to a university in Australia.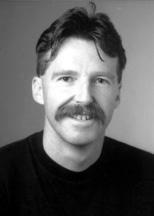 Philip A. Roberts
is a nematologist who studies how plants resist nematodes (worms that live in water or soil), characterizing those resistance traits and how to use them in agriculture for integrated pest management. He came to UCR in 1978 after earning a Ph.D. from the University of Birmingham in the United Kingdom.
Print-quality photo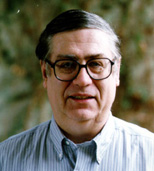 Reinhard Schultz
is the current chairman and a professor in UCR's Mathematics Department since 1996. His fellowship is granted for fundamental contributions that yielded new ties between algebraic and geometric topology. His Ph.D. is from the University of Chicago. He has participated in many visiting research appointments in the United States, England and Germany.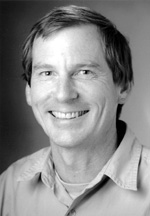 Nickolas M. Waser
is a biologist who researches the interactions between plants and pollinators in mountain ecosystems. He uses his findings to understand general issues in ecology and evolutionary biology. His Ph.D. is from the University of Arizona, and he has been a Visiting Fellow in Australia. He has been at UCR since 1979.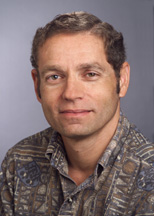 Francisco Zaera
, a chemistry professor, is honored for his contributions to understanding the kinetics of mechanisms of surface chemical reactions. His specialty regards the catalysis and chemical vapor deposition processes. He has been with UCR since 1986, and his Ph.D. is from UC Berkeley.
The University of California, Riverside (www.ucr.edu) is a doctoral research university, a living laboratory for groundbreaking exploration of issues critical to Inland Southern California, the state and communities around the world. Reflecting California's diverse culture, UCR's enrollment has exceeded 21,000 students. The campus opened a medical school in 2013 and has reached the heart of the Coachella Valley by way of the UCR Palm Desert Center. The campus has an annual statewide economic impact of more than $1 billion.
A broadcast studio with fiber cable to the AT&T Hollywood hub is available for live or taped interviews. UCR also has ISDN for radio interviews. To learn more, call (951) UCR-NEWS.