UCR Business School Dean David Stewart Outlines Strategic Vision for City of Riv
---
UCR Business School Dean David Stewart Outlines Strategic Vision for City of Riverside
City council adopts task force's report as blueprint for future economic and community development
(December 17, 2009)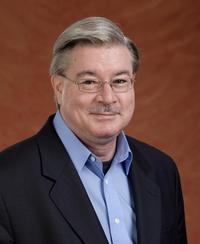 Enlarge
David W. Stewart, dean of UCR's School of Business Administration, lent his experience in strategic planning and marketing to the City of Riverside in developing the report "Seizing Our Destiny: The Agenda for Riverside's Innovative Future."
David W. Stewart, dean of UC Riverside's School of Business Administration, chaired a taskforce that developed a strategic vision for the future of the City of Riverside, "Seizing Our Destiny: The Agenda for Riverside's Innovative Future," which was adopted by the city council at its meeting Dec. 15.
Among its many recommendations (grouped into strategic routes, below), the report calls for the city to become a "green machine." It suggests the city fully implement the Green Riverside Action Plan, which promotes sustainable activities and enterprises, and for the creation of a business district that includes an enterprise zone to attract new green businesses, along with an international action plan to recruit them.
Council member Paul Davis acknowledged his pleasure with the report's recommendation that the Convention Center be modernized and expanded, a key component of the revitalization of downtown as a way to attract visitors.
One city resident who offered suggestions called for "putting the river back in Riverside." To that end, the report calls for an initiative to study the creation of a RiverWalk destination of recreation and community spaces along the Santa Ana River. The focus of this and other similar recommendations is to turn "spaces" into "places" and make Riverside a destination of choice.
Stewart and the 12-person task force were given the charge in spring 2009 to reach out to the people of the city and summarize their aspirations for the future in a document to serve as a framework for economic and community development. With the help of Gina Airey Consulting, Inc., and the city's Redevelopment Department – Economic Development, Stewart and the task force began the process of gathering input from area constituents.
"We began the process by asking, 'Who lives in Riverside? Who do we need to listen to in order to create a shared vision?'" Stewart said. "We reached out broadly."
Along with a community-wide survey, more than 400 people participated through 10 focus groups, a half-day "vision lab," and 12 public forums. The task force found an enormous degree of consensus about what the city should look like. "There are differences in the weight people give to things, but there is no difference of opinion when it comes to the overall picture," he said.
Collectively, the task force dedicated more than 300 hours to the project. The value of the report was noted by Riverside Mayor Ronald Loveridge, who said, "In my 30 years in elected office in this city, this is the best, the most promising, the most important plan that has been before us. I think the only report that rivals this report for its promise and potential is the Cheney Report back in the late 20s."
Council member Rusty Bailey said, "I was skeptical at first and I mentioned it at our meeting when we took action toward this study. But I think this document will make a difference, and it's because of the process. What's important about this is that you've delivered to us a charge to improve the quality of life of Riverside."
In his presentation summarizing the 36-page document, Stewart said, "Can we reinvent our future? The answer is yes, but it will require a change in our mindset. Historically, we have grown with a strategy of cheap dirt: 'We've got dirt and we can put things on it; that's the way we'll grow.'
"We need to move beyond that and ask ourselves, 'What do we want to put on that dirt?' We need to move from cheap dirt to value-added activities. We need to move away from dependence on muscle and blue collar jobs to more jobs involving knowledge workers. There is a difference between growth for growth's sake and good growth. We can build roads, but if they don't take us any place we want to go, we have not improved the quality of life."
Stewart pointed to the rich educational resources in the city, which includes UCR and three other colleges and universities: "We want to be a city of ideas and capitalize on the universities and educational institutions we have here. We want to be a city of innovation, capitalizing on the high-technology industry that is already here and the development of new technologies going forward."
The report calls for the establishment of a cross-sector group to provide oversight and accountability in implementing the agenda. The combined Council of Economic Advisors (CEDA) and Workforce Advisory Panel (WAP) will be designated to full this role.
The report recommends a public/private partnership through a permanent steering committee to move the vision forward, including champions for each of the routes and four to six specific exemplary initiatives to fulfill their promise. It also recommends that the process of inclusion, cooperation and collaboration that began with the visioning exercise be embraced in future planning.
Strategic Routes:
1. Strong innovative economy that builds community
2. Well-developed, highly sough-after workforce
3. Lifelong learning for all
4. Home of next-century health care
5. Becoming a green machine
6. Around the city, around the year, around the clock
7. Transforming spaces into places
8. Big city recreation with a hometown feel
9. Creativity central
10. Collaborating to create community
11. Telling our story
The University of California, Riverside (www.ucr.edu) is a doctoral research university, a living laboratory for groundbreaking exploration of issues critical to Inland Southern California, the state and communities around the world. Reflecting California's diverse culture, UCR's enrollment has exceeded 21,000 students. The campus opened a medical school in 2013 and has reached the heart of the Coachella Valley by way of the UCR Palm Desert Center. The campus has an annual statewide economic impact of more than $1 billion.
A broadcast studio with fiber cable to the AT&T Hollywood hub is available for live or taped interviews. UCR also has ISDN for radio interviews. To learn more, call (951) UCR-NEWS.