Latino Health Concerns
---
Conference to Take Temperature of Latino Health
UC Riverside's annual Tomás Rivera Conference on April 23 addresses health risks and nutrition concerns.
(March 30, 2010)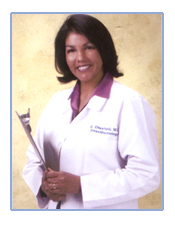 Dr. Estela Diesfeld
RIVERSIDE, Calif. – The 23rd annual Tomás Rivera Conference at the University of California, Riverside will tackle Latino health issues with speakers addressing nutrition and other topics beginning at noon on Friday, April 23, in Highlander Union Building 302 North. The afternoon event is free and open to the public. Parking is free for the conference.
Reservations are requested and may be made by going to
http://creativewriting.ucr.edu/TomasRiveraConference/index.html
.
Dr. Estela Diesfeld, who is board-certified in anesthesiology, internal medicine and pain management, will be the keynote speaker. She will present an overview of Latino health issues and will discuss her experience founding the Ventura Surgery Center, a multi-specialty ambulatory surgery center, in a largely Latino community.
Award-winning poet and novelist Victor Martinez, who won a National Book Award in 1996 for his young-adult novel "Parrot in the Oven" – the first Latino to do so – will write original poems on health and healing for the conference. He will read the poems and answer questions about his career, poetry and the writing process.
Juan Felipe Herrera, Tomás Rivera Endowed Chair in creative writing and conference organizer, said the conference theme, "Latino Health in 2010: New Decade New Perspectives," reflects concerns about particular health risks affecting Hispanic workers and children at a national and binational (United States and Mexico) level.
"Migrant communities are at risk, given their day-to-day work hazards in service and farm employment and lack of insurance, in many cases," he said. "Few participate in health promotion programs since these events are rarely bilingual and culturally relevant. Diabetes is high among Latinos. And we have a nutrition crisis due to high sugar intake from processed fast food, corn-based sweeteners, school menus and leisure food."
The annual conference celebrates the life and work of Tomás Rivera, a Chicano poet, educator and UCR's chancellor from 1979 to 1984. He was the first Hispanic and first minority chancellor in the UC system. He died in 1984 after a heart attack.
Panelists who will discuss Latino health concerns include: Martha L. López, who retired after 37 years with the University of California Cooperative Extension and is a nutrition, family and consumer sciences educator – Latino poverty, lifestyle and issues regarding indigenous people crossing the border from Mexico; Dr. Luz Elvia Vera-Becerra, a full-time professor at the Medical School of the University Guanajuato, Mexico, and a Ph.D. candidate in nutritional biology at UC Davis – health issues in Mexico; Dr. Raul Ruiz, an emergency medicine physician in Rancho Mirage – community health, service and social justice; and Martinez, who will read poems on health and healing. The panel will take questions from the audience.
Local elementary school students will participate in the conference's ComalArte (Frying Griddle Art) contest featuring word-art on healthy exercise.
Break-out sessions are scheduled from 2:30 to 3:30 p.m. and include: Lopez and Vera-Becerra discussing their Binational Childhood Obesity Project; Drs. Diesfeld and Ruiz on community health and social justice; and Martinez talking about writing novels, poetry and young-adult novels.
At 3:30 p.m. the Inlandia Institute will honor Susan Straight, an award-winning novelist and UCR professor of creative writing, as the first Inlandia Literary Laureate. Straight will serve a two-year term as the Inlandia Literary Laureate, during which she will conduct free literary events, projects and in-school programs that celebrate regional literature and foster creative literary, according to the institute. The honor carries a $5,000 honorarium. The Inlandia Institute is a literary center that partners with Heyday Books to recognize, support and expand literary activity in the Inland Empire.
Straight has published six novels, several of which have won national literary awards. Her most recent novel, "A Million Nightingales" (Pantheon, 2006), was a finalist for the 2006 Los Angeles Times Book Prize and the 2006 Southern California Booksellers' Award. In October Pantheon will publish "Take One Candle Light a Room," a companion novel to "A Million Nightingales."
A reception will follow at 4 p.m.
The conference is sponsored by the UCR Department of Creative Writing and co-sponsored by UCR's Tomás Rivera Library, CHASSF1RST, Office of Student Affairs, Chicano Student Programs, Alpha Phi Omega, Palm Desert Graduate Center and Sweeney Art Gallery, The Inlandia Institute, Riverside Community College and Leer es Triunfar (Reading Is Succeeding), a program of the Riverside County Library System.
For more information go to
http://creativewriting.ucr.edu/TomasRiveraConference/index.html
, or call (951) 827-5572 or (951) 827-5070.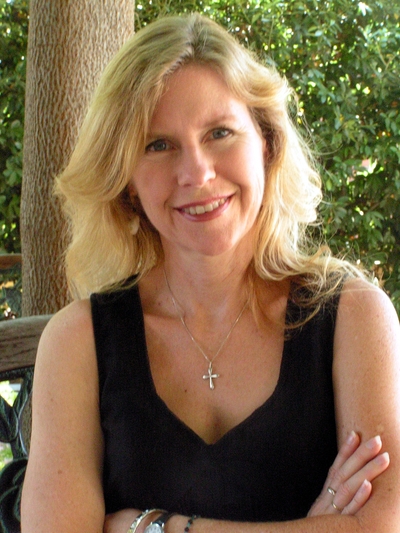 Enlarge
Susan Straight
RELATED LINKS
The University of California, Riverside (www.ucr.edu) is a doctoral research university, a living laboratory for groundbreaking exploration of issues critical to Inland Southern California, the state and communities around the world. Reflecting California's diverse culture, UCR's enrollment has exceeded 21,000 students. The campus opened a medical school in 2013 and has reached the heart of the Coachella Valley by way of the UCR Palm Desert Center. The campus has an annual statewide economic impact of more than $1 billion.
A broadcast studio with fiber cable to the AT&T Hollywood hub is available for live or taped interviews. UCR also has ISDN for radio interviews. To learn more, call (951) UCR-NEWS.