How Pest Insects Might Adapt to Climate Change
---
How Pest Insects Might Adapt to Climate Change, Affecting Agriculture and Health
Free public lecture by entomologist Peter Atkinson scheduled for May 20 at UC Riverside
(May 11, 2010)
NEWS MEDIA CONTACT
Name:

Iqbal Pittalwala


Tel:

(951) 827-6050


E-mail:

iqbal@ucr.edu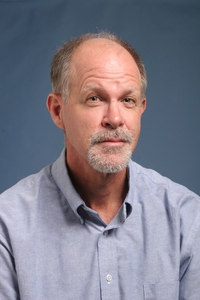 Enlarge
Peter Atkinson is a professor of entomology at UC Riverside. Photo credit: Department of Entomology, UC Riverside.
RIVERSIDE, Calif. – Entomologist
Peter Atkinson
will give a free, public lecture at the University of California, Riverside on May 20 in which he will discuss the evidence for climate change and the impact pest insects have had on it through recorded history.
Titled "Tipping the Scales? Pest Insects, Agriculture and Health," the hour-long lecture will begin at 7 p.m. in Room 302,
Highlander Union Building
, formerly the Commons. Doors open at 6:15 p.m. Seating is open.
In his talk, Atkinson, a professor of
entomology
and the director of the
Center for Disease Vector Research
at UC Riverside, will explain what makes an insect a pest, and how we can now begin to measure genetic diversity in insect populations in order to try and predict how successful a given species or population might adapt to climate change.
"There is no doubt that climate change is occurring and will have profound impacts on future generations," he said. "Understanding how insects adapt, and the molecular basis of this adaptation, will be important if we are to maintain our food supply and health.
"There is considerable debate as to how climate change will affect the distribution of insects, especially pest insects. History does tell us, however, that changes in pest insect distribution, for whatever reason, can have profound effects on agriculture and health. So we need to "get ahead" of the question and determine, using data, the likelihood of climate change affecting the distribution of given pest species."
At UCR, Atkinson develops genetic-based technologies and tools that help reduce the ability of insects to transmit human diseases such as malaria and dengue. Specifically, he works on the fundamental agents of evolution called "transposons," which are sequences of DNA, present in nearly every organism on Earth, that can move around to different positions within the genome of a single cell. He studies the basic function of the structure of transposons and investigates their role in the genetic control of insect vectors of human disease. His lab also develops hyperactive transposons in order to understand the molecular basis of hyperactivity and how transposons function.
Atkinson obtained his Ph.D. in genetics from the University of Melbourne, Australia. He joined UCR's Department of Entomology in 1997 after a postodoctoral appointment at Syracuse University, NY, followed by an appointment as a research scientist in the Division of Entomology of the Commonwealth Scientific and Industrial Research Organisation in Canberra, Australia. He has published in peer-reviewed scientific journals on genetics, molecular biology, genomics and insect science.
His talk is being hosted by UCR's
College of Natural and Agricultural Sciences
and the
Science Circle
, a group of university and community members committed to advancing science at UCR and in Inland Southern California.
The talk is the fourth of five lectures scheduled this year. The lecture series, titled "
Global Climate Change: Causes, Impacts, Solutions
," aims to boost the public's awareness and understanding of climate change and of how science works.
More information about the lecture series can be obtained by visiting
www.cnas.ucr.edu
, calling (951) 827-6555 or emailing
Carol Lerner
.
Teachers interested in receiving professional development credit for attending the lecture series must make arrangements in advance with University Extension.
For information about UCR parking, please see "Related Links" below.
RELATED LINKS
ADDITIONAL CONTACTS
The University of California, Riverside (www.ucr.edu) is a doctoral research university, a living laboratory for groundbreaking exploration of issues critical to Inland Southern California, the state and communities around the world. Reflecting California's diverse culture, UCR's enrollment has exceeded 21,000 students. The campus opened a medical school in 2013 and has reached the heart of the Coachella Valley by way of the UCR Palm Desert Center. The campus has an annual statewide economic impact of more than $1 billion.
A broadcast studio with fiber cable to the AT&T Hollywood hub is available for live or taped interviews. UCR also has ISDN for radio interviews. To learn more, call (951) UCR-NEWS.