Generosity Study
---
UCR Researchers Win Grant to Study Generosity
A $150,000 award will support a two-year analysis of the ripple effects of acts of kindness.
(July 30, 2010)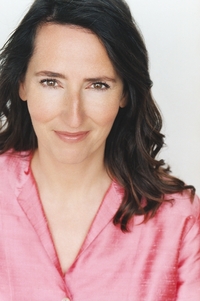 Enlarge
Sonja Lyubomirsky
RIVERSIDE, Calif. – Is generosity contagious? How does generosity inspire others? Is it really better to give than to receive?
These are among the questions researchers from the University of California, Riverside will explore in a two-year study, "Ripples of Generosity: Triggers, Social Propagation, and Outcomes" funded by a $150,000 grant from the Science of Generosity initiative at the University of Notre Dame. The UCR proposal was one of nine funded out of 327 submitted.
UCR psychology professor Sonja Lyubomirsky and graduate student Joseph Chancellor will record and analyze acts of generosity among 300 employees who work at a company in Japan that has developed a device that tracks movements and social interactions of individuals.
Lyubomirsky, known internationally for her research on happiness, said the research project will attempt to answer these questions: Is generosity contagious? How does generosity inspire others? Can generosity measurably influence individuals whom the giver has never met directly? Is giving really better than receiving?
"We will test whether acts of generosity can propagate across a social network, how they propagate, and how far benefits can travel," she and Chancellor wrote in their grant proposal. "To this end, we seek to examine the mechanisms and outcomes of 'ripples' of generosity from one person to another in a social network."
Lyubomirsky and Chancellor argue that generosity can be triggered by someone who performs an act of kindness, someone who is the target of an act of kindness, or someone who interacts socially with a giver or receiver. The study will explore the underlying mechanisms of generosity, how they differ among groups, and the long-term ripple effect on an individual's well-being, social relationships, work productivity, and physical health, they wrote.
Performing generous acts makes the giver, the receiver, the connector and the observer happier, which has many benefits, they said.
"Happiness promotes numerous successful life outcomes, including superior physical and mental health, enhanced creativity and productivity, higher income, more pro-social behavior, and stronger interpersonal relationships," Lyubomirsky said. "… Our findings are likely to have significant implications for individuals, families, communities, and even the society at large. Understanding how and why generous behavior can propagate through social networks can galvanize the development of programs to trigger, catalyze, and spawn single acts of generosity across diverse communities, thus potentially augmenting health, productivity, relationships, morale, and overall well-being. Examples of such communities include schools, neighborhoods, medical, legal, and diplomatic settings, as well as online environments."
Lyubomirsky is the author of "The How of Happiness: A Scientific Approach to Getting the Life You Want" (Penguin Press, 2008) and writes a blog for Psychology Today.
RELATED LINKS
ADDITIONAL CONTACTS
The University of California, Riverside (www.ucr.edu) is a doctoral research university, a living laboratory for groundbreaking exploration of issues critical to Inland Southern California, the state and communities around the world. Reflecting California's diverse culture, UCR's enrollment has exceeded 21,000 students. The campus opened a medical school in 2013 and has reached the heart of the Coachella Valley by way of the UCR Palm Desert Center. The campus has an annual statewide economic impact of more than $1 billion.
A broadcast studio with fiber cable to the AT&T Hollywood hub is available for live or taped interviews. UCR also has ISDN for radio interviews. To learn more, call (951) UCR-NEWS.