National Research Council Report Offers Good News
---
UC Riverside Shines in National Research Council Report
Eight graduate programs compare especially well in the nation.
(September 28, 2010)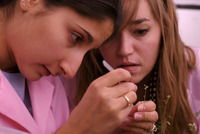 Enlarge
The report acknowledges that UCR is among the top two in the nation when it comes to entomology.
RIVERSIDE, Calif. (www.ucr.edu)-- A new national report on the quality of university graduate programs provided good news about UC Riverside's growth in research stature.
The National Research Council released a report today (Tuesday) that evaluates 27 of UCR's doctoral programs, a snapshot formed from 2005 data that represents the campus' impressive progress in research excellence when compared to rankings issued by the same organization in 1995 on only 19 programs.
"We are very proud of the accomplishments of our faculty, staff and graduate students that showed such marked improvement," said Chancellor Timothy P. White. "UCR's success and momentum is very timely, as it will lead to our ability to meet the goals of UCR's Strategic Plan for 2020."
UCR Graduate Dean Joseph Childers also commented on the significant progress in the 10 years between the NRC ratings. "It looks like our top programs on campus are doing very, very well in a nationwide context."
However, he said, "The NRC has suggested that it would be inappropriate to use the 1995 rankings as a comparison to this year's evaluations. In part that is because the methods for measuring and collecting data were so different. The 2010 report is much more highly data intensive. To compare the two would be like trying to compare someone's I.Q. to his high school grades. They are simply measuring different things, though both are important measures of the intellectual strength of an individual."
In 1995 the NRC simply ranked all programs that participated from first to last and only one UCR program, evolution, ecology and organismal biology, was in the top quartile. Programs in agricultural sciences, a scholarly hallmark of the Riverside campus, were not included in that national survey. Many other programs at UCR were too new or too small to be ranked at all.
This time, ranges were provided based on data supplied by universities as well as surveys of faculty. Because of the breadth of the data, it is very difficult to make simple comparisons among programs. However, by looking at the start and end of what the NRC has dubbed "the S ranges," Childers said that eight UCR graduate programs are in the top 25% of programs in the nation. Altogether, fourteen are in the top third. The S range is data driven and reflects attributes of programs that surveys of faculty revealed were most important in evaluating quality.
The eight top-quartile programs are, in order: entomology, computer science; electrical engineering; mechanical engineering; chemical engineering; English; plant biology and environmental toxicology. The other six doctoral programs in the top third nationally are evolution, ecology, and organismal biology; psychology; soil and water science; plant pathology; physics; and political science.
"It looks to me that our entomology graduate program is one of the top two in the country," Childers said.
In 1995, UCR had 1,200 graduate students enrolled and 19 graduate programs evaluated by the NRC. In 2005-06, the ending date for the collection of date for this recent report, UCR had 1,900 graduate students and 27 graduate programs evaluated.
"Since 2005, we've added more faculty, we've added additional graduate students, and our research and grant activity has continued to grow. That will show in the next NRC report," Childers said. "This year UCR anticipates 2,400 graduate students and a total campus population of almost 21,000."
The NRC collected data on 20 key markers of quality, which included the amount of faculty research activity and awards, student support and outcomes, and faculty and student demographics. The indicators come from the extensive data provided by the universities as well as data collected by the NRC. In addition, faculty members at the nation's universities were able to indicate what factors make for a top-notch graduate program.
The National Research Council is part of the National Academies, a private, nonprofit institution that provides science, technology and health policy advice under a congressional charter signed by President Abraham Lincoln granted in 1863. It is considered a definitive source of evaluative information about the quality of United States doctoral instruction.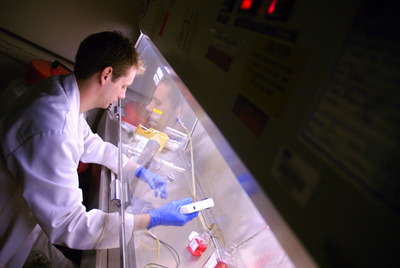 Enlarge
The National Research Council has released a report that ranks 27 of UCR's Ph.D. programs.
The University of California, Riverside (www.ucr.edu) is a doctoral research university, a living laboratory for groundbreaking exploration of issues critical to Inland Southern California, the state and communities around the world. Reflecting California's diverse culture, UCR's enrollment has exceeded 21,000 students. The campus opened a medical school in 2013 and has reached the heart of the Coachella Valley by way of the UCR Palm Desert Center. The campus has an annual statewide economic impact of more than $1 billion.
A broadcast studio with fiber cable to the AT&T Hollywood hub is available for live or taped interviews. UCR also has ISDN for radio interviews. To learn more, call (951) UCR-NEWS.