Teacher Development Grants Available
---
Teachers Can Now Apply for $30,000 Grants
Teachers in Riverside, Orange, San Diego and Imperial counties are eligible and must apply by Feb. 1
(December 9, 2010)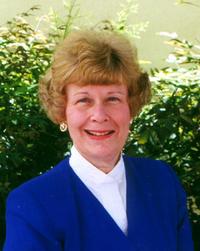 Enlarge
Sue Teele
RIVERSIDE, Calif. (www.ucr.edu) -- Teachers in Riverside, Orange, San Diego and Imperial counties have until Feb. 1 to apply for two-year $30,000 professional development grants being administered by UC Riverside Extension.
Groups of three to five elementary, middle and high school teachers at public, private and charter schools teaching in all subject areas are eligible for the grants. Possible uses for the money include paying for conferences, instructional materials and classes, such as the more than 800 offered at
UCR Extension Education Department
The application for teachers is available at
www.extension.ucr.edu/SCRIBES
. For more information contact: Laura DuPont at ldupont@ucx.ucr.edu or Annette Webb at awebb@ucx.ucr.edu or 951-827-1653.
UCR Extension will name this year's winners by April 15.
Earlier this year, UCR Extension received the $1,010,000 grant, called South Counties Reform Initiative Benefiting Educators and Students (SCRIBES Project) from the California Postsecondary Education Commission.
"At a time when there is no money for professional development, teachers are going to be empowered to do it," said Sue Teele, associate dean and director of education programs at UCR Extension, who wrote the grant and will serve as the principal investigator on it.
For professional development to be successful it needs to be sustained, not a one-shot deal, Teele said. That's increasingly difficult when a California Department of Education survey in April and May found 30 percent of school districts have cut professional development budgets.
Grants will be awarded to 24 groups of teachers. They will receive up to $30,000 over the 2011-12 and 2012-13 school years.
During the final year of the grant, the 2013-14 school year, results will be analyzed. Anne Jones, director of teacher education at the UCR Graduate School of Education, will lead that process.
UCR Extension is one of two sites in the state to receive the grant this year. California State University, Chico received the other grant. Groups of teachers in San Bernardino County and 32 other counties can apply for funding through California State University, Chico.
Last year, the first time the grant was offered, UCLA and UC Davis were awarded grants. Teele said competition among teachers for that money was intense. For example, about 175 groups applied for funding from UCLA, she said.
Proposals from teachers must address school-based reform and English-language learners and/or special needs children. Teachers will need to outline a timeline, action plan and budget and will need letters of support from their principal and district office. Also, the lead teacher in each group must have at least three years of teaching experience.
There are a couple restrictions. The money cannot be used to get a master's degree or to travel internationally.
UCR Extension is the continuing education and professional studies branch of UCR. It operates independently as a nonprofit division of UCR.
UCR Extension Education Department offers 800 courses in 28 certificate programs, and 22 state-approved credential programs, to nearly 10,000 educators annually.
The certificate programs include: Advanced Placement; Autism Spectrum Disorders; Response to Intervention (RTI); Multiple Intelligences; Early Childhood; and Gifted and Talented Education Programs (GATE).
The state-approved credential programs include: Reading Certificate; Reading and Language Arts Specialist Credential; Education Specialist, Level II Mild/Moderate and Moderate/Severe; Clear Credential for Multiple and Single Subject Teaching Credentials; and Authorizations in Mathematics, Science, English, Autism and Computer Concepts and Applications.
The University of California, Riverside (www.ucr.edu) is a doctoral research university, a living laboratory for groundbreaking exploration of issues critical to Inland Southern California, the state and communities around the world. Reflecting California's diverse culture, UCR's enrollment has exceeded 21,000 students. The campus opened a medical school in 2013 and has reached the heart of the Coachella Valley by way of the UCR Palm Desert Center. The campus has an annual statewide economic impact of more than $1 billion.
A broadcast studio with fiber cable to the AT&T Hollywood hub is available for live or taped interviews. UCR also has ISDN for radio interviews. To learn more, call (951) UCR-NEWS.