Understanding the Science of Eyewitness Identifications
---
Understanding the Science of Eyewitness Identifications

UC Riverside psychologist Steven Clark will discuss how the science of eyewitness identification can inform the criminal justice system and public policy.

(July 5, 2011)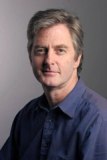 Steven E. Clark
RIVERSIDE, Calif. – Mistaken eyewitness identification is a primary cause of wrongful convictions in the United States. This link between false identifications and false convictions has spurred a reform movement to change the way that police conduct eyewitness identification procedures.
New procedures by some states and local jurisdictions for conducting eyewitness identifications are intended to reduce those false identifications. In California, the Legislature has considered several bills designed to create guidelines for eyewitness identification procedures. The Legislature passed Senate Bill 756, but it was vetoed by Gov. Schwarzenegger in 2007. A new bill, AB 308, is being considered in the California Assembly.
Current research suggests that the new procedures do reduce the risk of false identifications of the innocent, but those procedures may also reduce the number of correct identifications of the guilty, according to Steven E. Clark, professor of psychology at the University of California, Riverside. Clark will discuss the science of eyewitness identification at noon on July 14 at the University of California Center in Sacramento, 1130 K Street, Room LL3.
Registration is requested for Clark's presentation, "Eyewitness Identification Reform: Psychological Science and Public Policy," at
uccs.ucdavis.edu/events/2011-July-14-StevenClark
.
"These new procedures make witnesses less likely to make an identification," said Clark, who is known internationally for his research on human memory and eyewitness identification. "That means that innocent people are identified less often, and guilty people are identified less often." Policy decisions to implement or not implement new procedures are complicated by a fundamental trade-off between false identifications that are avoided and correct identifications that are lost.
"This raises a number of questions," he said. "What is the 'exchange rate' between the number of
correct identifications lost and the number of false identifications avoided? And, what should that exchange rate be? The answer to the first question is provided by the scientific research on eyewitness identification. The answer to the second question – the 'should' question - is more complicated. It requires policy-makers to consider the social costs of both kinds of errors – the false identifications of the innocent as well as the false non-identifications of the guilty."
Clark explained that psychological science can best assist policy-makers by providing a clear and comprehensive picture of the relevant data, and by developing new theories and new frameworks that better connect eyewitness research to public policy.
Clark has been involved in more than 200 criminal and civil cases, has consulted with prosecution and defense attorneys, and has testified as an expert in federal and state courts in six states, including California. Much of his research has been funded by the National Science Foundation.
The current status of AB 308 may be found at
www.aroundthecapitol.com/Bills/AB_308/20112012/
RELATED LINKS
ADDITIONAL CONTACTS
The University of California, Riverside (www.ucr.edu) is a doctoral research university, a living laboratory for groundbreaking exploration of issues critical to Inland Southern California, the state and communities around the world. Reflecting California's diverse culture, UCR's enrollment has exceeded 21,000 students. The campus opened a medical school in 2013 and has reached the heart of the Coachella Valley by way of the UCR Palm Desert Center. The campus has an annual statewide economic impact of more than $1 billion.
A broadcast studio with fiber cable to the AT&T Hollywood hub is available for live or taped interviews. UCR also has ISDN for radio interviews. To learn more, call (951) UCR-NEWS.