UCR Plant Biotechnologist Receives Prestigious Jefferson Science Fellowship
---
Plant Biotechnologist Receives Prestigious Jefferson Science Fellowship
Alan McHughen, UC Riverside's third Jefferson Science Fellow, will spend a year in Washington D.C., providing scientific analyses and advice to help inform public policy
(August 26, 2011)
NEWS MEDIA CONTACT
Name:

Iqbal Pittalwala


Tel:

(951) 827-6050


E-mail:

iqbal@ucr.edu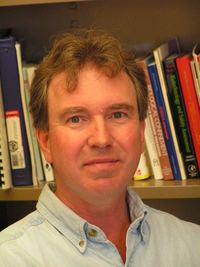 Enlarge
Alan McHughen is a public sector educator, scientist and consumer advocate at UC Riverside. Photo credit: UCR Strategic Communications. (Another photo below.)
RIVERSIDE, Calif. –
Alan McHughen
, a public sector educator, scientist and consumer advocate at the University of California, Riverside, has been chosen by the U.S. Department of State and the National Academy of Sciences to receive a 2011-2012
Jefferson Science Fellowship
. McHughen is one of only
thirteen persons
selected for the fellowships this year.
Successful applicants undergo a rigorous selection process, are highly accomplished in fields of science and engineering relevant to the State Department, and are ready to engage in foreign policy issues.
As a fellow, McHughen, a cooperative extension plant biotechnologist in UC Riverside's
Department of Botany and Plant Sciences
, will spend a year in Washington, D.C., during which he will advise State Department officials on issues of science and technology. Soon, McHughen will be assigned to one of the offices or bureaus within State Department or U.S. Agency for International Development (USAID), where he will provide scientific analyses and advice to help inform public policy.
"I am honored to be awarded a Jefferson Science Fellowship," McHughen said. "Science is increasingly the basis of important public policy issues. Even today, my newspaper has stories on climate change, the proposed oil pipeline, food safety, human genomics, vaccines and health, all of which have scientific underpinnings. But there's controversy and scientific misunderstanding surrounding all of these issues. With these technical issues, good public policy requires accurate information and understanding of the scientific foundations."
McHughen noted that the State Department has neither many scientists in house nor a good channel to expert scientific authorities outside. The Jefferson Science Fellowship program, he said, is designed to create a cadre of such senior technical experts from the academic community to serve as a technical resource, full time in Washington D.C. for one year, then as needed subsequently.
After earning his doctorate at Oxford University, McHughen worked at Yale University and the University of Saskatchewan before joining UCR. A molecular geneticist with an interest in crop improvement and environmental sustainability, he helped develop U.S. and Canadian regulations covering genetically engineered crops and foods. He served on recent U.S. National Academy of Sciences panels investigating the environmental effects of transgenic plants, and a second investigating the health effects of genetically modified foods. He served as the president and treasurer of the International Society for Biosafety Research.
Having developed internationally approved commercial crop varieties using both conventional breeding and genetic engineering techniques, he has firsthand experience with the relevant issues from both sides of the regulatory process. As an educator and consumer advocate, he helps non-scientists understand the environmental and health impacts of both modern and traditional methods of food production.
His award winning book, "Pandora's Picnic Basket; The Potential and Hazards of Genetically Modified Foods" (Oxford University Press, 2000), uses understandable, consumer-friendly language to explode the myths and explore the genuine risks of genetic modification technology.
He is the recipient of many awards and honors, including being named a fellow of both the American Association for the Advancement of Science and the American College of Nutrition. He received the Distinguished Lecturer Award from the U.S. Environmental Protection Agency in 2001 and a Certificate of Merit from the U.S. Department of Agriculture in 2006. He is included in Who's Who in America; and in Canada. A recipient of the Book of the Year Award, 2000, from the Canadian Science Writers Association, McHughen is a recipient of the Robert Anderson Fellowship in Biochemistry from Yale University and a research fellowship from the Royal Commission for the Exhibition of 1851.
The Jefferson Science Fellowship program is administered by the National Academies and supported through a partnership between the U.S. academic community, professional scientific societies, the U.S. Department of State and USAID. Fellows are U.S. citizens and tenured academic scientists and engineers from institutions of higher learning in the country.
Each fellow receives a stipend from the U.S. Department of State for living expenses for a full year; additional funding is available to each fellow for travel associated with his/her assignment. In addition, fellows continue receiving salaries and benefits from their home institutions. After the fellows return to their institutions, they remain available as consultants to the State Department for an additional five years.
Named after Thomas Jefferson, the fellowship program is in its eighth year.
McHughen already has begun his tenure as a Jefferson Science Fellow and is currently in Washington D.C. He is the third Jefferson Science Fellow at UCR. In 2004, toxicologist
David Eastmond
, currently the chair of the Department of Cell Biology and Neuroscience, received the fellowship. In 2010, entomologist
Thomas Miller
received the fellowship.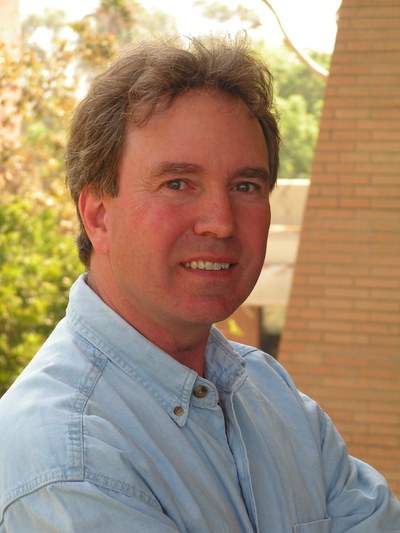 Enlarge
Alan McHughen, cooperative extension plant biotechnologist in the Department of Botany and Plant Scientists, is the third Jefferson Science Fellow at UC Riverside. Photo credit: UCR Strategic Communications.
RELATED LINKS
ADDITIONAL CONTACTS
The University of California, Riverside (www.ucr.edu) is a doctoral research university, a living laboratory for groundbreaking exploration of issues critical to Inland Southern California, the state and communities around the world. Reflecting California's diverse culture, UCR's enrollment has exceeded 21,000 students. The campus opened a medical school in 2013 and has reached the heart of the Coachella Valley by way of the UCR Palm Desert Center. The campus has an annual statewide economic impact of more than $1 billion.
A broadcast studio with fiber cable to the AT&T Hollywood hub is available for live or taped interviews. UCR also has ISDN for radio interviews. To learn more, call (951) UCR-NEWS.