Cuban American Support for GOP Still Strong

---
Cuban American Support for GOP Still Strong

Political scientists at UC Riverside and University of Miami find that immigrants with more moderate views about Cuba are gaining in number, but many tend not to vote.
(October 4, 2011)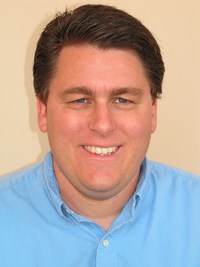 Enlarge
Ben Bishin
RIVERSIDE, Calif. – Cuban American voters are not shifting their support away from the Republican Party as quickly as pundits have expected, according to political scientists from the University of California, Riverside and the University of Miami, Coral Gables.
Using polling data from across the country and from Miami-Dade County, Fla., researchers Benjamin Bishin and Casey Klofstad found that the Cuban American community as a whole is becoming more moderate, especially in its views on U.S. foreign policy toward Cuba.
However, this change has not materialized at the voting booth. The reason? Cuban Americans who have more moderate political stances are disproportionately ineligible to vote, despite being here legally, because they are not citizens, according to Bishin and Klofstad. Their study – "The Political Incorporation of Cuban Americans: Won't Little Havana Turn Blue?" – appears in the online edition of
Political Research Quarterly
.
The findings are important because they suggest that the Cuban American community is not likely to be a large new source of votes for the Democratic Party in 2012, said Bishin, an associate professor of political science at UC Riverside.
"They also suggest that a large group of more recent Cuban immigrants, who are here legally, effectively go without political representation as a result of the policies put in place by the U.S. government," he explained. "The large shift in the attitudes that we document of the Cuban American community will take considerable time to manifest in the Cuban American electorate."
In general, Bishin and Klofstad found, those who came to the United States prior to the Mariel Boatlift in 1980 were political refugees who fled during Fidel Castro's revolution. As such, these refugees are devoutly Republican due to the GOP's strong anti-communist policies, their relatively high socioeconomic status both in Cuba and here in America, and their perception that the Democratic Party has repeatedly bungled U.S. Cuba policy, including the Bay of Pigs invasion in 1961, the inadequate response to the shooting down of humanitarian rescue planes by Cuban Migs in 1996, and the repatriation of Elian Gonzalez in 2000.
In contrast, those who immigrated during and after Mariel were socialized in Castro's Cuba and tend to have had little experience with Batista's Cuba. Unlike the pre-Mariel immigrants, their motivation to emigrate was less political and more about the desire for increased economic opportunity in America, the researchers said. As a result, they are less likely to be economically well-off than earlier Cuban immigrants, and are more likely to have close ties to people who remain on the island. As such, these newer immigrants tend to have more moderate political preferences, especially with regard to U.S. Cuba policy.
Today, post-Mariel immigrants constitute a majority (52.8 percent) of foreign-born Cuban Americans, and 32.4 percent of the Cuban American community as a whole.
Despite this massive influx of immigrants with more moderate views toward Cuba, this shift in the Cuban American community has not been reflected at the voting booth, said Klofstad, an associate professor of political science at the University of Miami. More recent Cuban immigrants are less able to afford the costs of obtaining U.S. citizenship because of their relatively lower socioeconomic status. As such, they are less likely to be eligible to vote than earlier immigrants.
"Consequently, the massive changes we have seen in the Cuban American community as a whole have been slow to affect the Cuban American vote," the researchers said. "However, as newer immigrants begin to obtain citizenship, and due to continued growth in the more politically moderate native-born Cuban American population, over time Cuban American voters are likely to reduce their support for the embargo, the travel ban, and Republican candidates."
RELATED LINKS
ADDITIONAL CONTACTS
The University of California, Riverside (www.ucr.edu) is a doctoral research university, a living laboratory for groundbreaking exploration of issues critical to Inland Southern California, the state and communities around the world. Reflecting California's diverse culture, UCR's enrollment has exceeded 21,000 students. The campus opened a medical school in 2013 and has reached the heart of the Coachella Valley by way of the UCR Palm Desert Center. The campus has an annual statewide economic impact of more than $1 billion.
A broadcast studio with fiber cable to the AT&T Hollywood hub is available for live or taped interviews. UCR also has ISDN for radio interviews. To learn more, call (951) UCR-NEWS.