Occupy Movement Spread to Small Towns and Cities in California

---
Occupy Movement Spread to Small Towns and Cities in California

The presence of the movement in "unlikely places" reflects the depth of frustration among the populace, UC Riverside researchers find.
(December 15, 2011)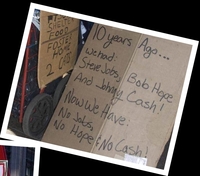 RIVERSIDE, Calif. – The Occupy Wall Street movement that began in New York and spread to America's largest cities and abroad also found support in many of California's smaller towns and municipalities, according to researchers at the University of California, Riverside.
Occupy movements "emerged in seemingly unlikely places, demonstrating the depth of frustration that people feel about the recession and the austerity measures that have been taken by authorities," researchers from UCR's Transnational Social Movements Research Working Group wrote in a report issued this month.
In an ongoing study of the breadth of the protests against economic inequality, high unemployment and greed – "Diffusion of the Occupy Movement in California" – the researchers identified Occupy movements in 143 smaller California towns and cities.
"Big cities got the movement early. The spatial depth of the movement to small towns is not well-known," said Christopher Chase-Dunn, a distinguished professor of sociology who is known internationally for his research of social movements.
People in medium and small-sized towns are occupying space, organizing events, and lending their voices to the movement in their own towns, graduate student Michaela Curran-Strange added. "They are focusing on local issues as well as national and regional ones."
"The Occupy Barstow website proclaimed that Barstow is 'about as far from Wall Street as you can get.' But the Barstow occupiers probably did not know that there were also Occupy actions in Weaverville, Idyllwild, Calistoga, El Centro and many other small California towns, even in very remote areas," Chase-Dunn and Curran-Strange wrote in their report.
A survey of 482 incorporated towns and cities in California found that 143 of them – nearly 30 percent –had Occupy sites on Facebook between Dec. 1 and Dec. 8. Many of the small and medium-sized towns are very active with likes, posts, and events on their Facebook pages. For example, the town of Arcata has about 17,000 people and 2,950 subscriptions on their page.
A few of the medium- and small-sized towns created pages fairly early, Curran-Strange said. For example, Petaluma Occupiers created their Facebook site on Sept. 27; South Lake Tahoe and Arcata on Sept. 28; the Coachella Valley on Oct. 2; and Half Moon Bay on Oct. 5.
"When you think about the fact that Occupy Wall Street states on their website that they began on September 17th, that's pretty impressive that West Coast towns – some of them medium and small – picked up on it almost immediately," Curran-Strange noted.
Facebook Occupy sites in California's smaller cities were nearly evenly divided between the northern and southern halves of the state, with 70 identified north of Bakersfield and 73 south of the Kern County city.
"This was fairly unexpected," Curran-Strange said. "Southern California is more densely populated than Northern California, with the exception of the Bay area, of course, so fewer pages were expected from Northern California."
The north-south finding also is interesting because most people believe that the political culture of Northern California is much more Leftist than that of Southern California, Chase-Dunn and Curran-Strange wrote. "Our findings suggest that this is no longer true, at least as indicated by the propensity to establish Occupy sites."
The two researchers found that the Occupy movement relies on social media such as Twitter and Facebook as well as public assemblies to organize, communicate, and raise awareness about growing inequalities that spawned the national movement.
"This snapshot of the Web presence of the Occupy movement shows where and the extent to which this movement diffused from its early presence in the largest cities to the smaller cities and towns of California," Chase-Dunn and Curran-Strange explained.
Discussions on local movement Facebook pages illustrate the variety of issues that are important to local participants, ranging from student loan debt, rising tuition costs and raising taxes on the rich to corporate crime and moving toward a more democratic and sustainable economy. Most pages have become a forum for sharing news of all kinds as well as images associated with the movement.
For example:
• A Yreka man who lost his home to foreclosure organized an Occupy group in the small Northern California town.
• Occupy Riverside activists helped an ex-Marine reoccupy the home that he and his family were evicted from as a result of foreclosure.
• Occupy Petaluma protestors successfully petitioned Fannie Mae and Freddie Mac to suspend evictions during the holidays.
• Ojai organizers urged participants to move their savings from accounts from large banks such as Wells Fargo and Bank of America to local banks and credit unions.
• Occupy Davis protested tactics of police who pepper-sprayed students protesting tuition increases at UC Davis.
• Occupy Redding is supporting postal workers who are protesting job cuts.
Noting that many Occupy encampments have been removed by authorities, the UCR researchers observed that events such as the crackdown in Oakland and the following one-day shut-down of the Port of Oakland "show that this movement has broad support and is capable of powerful collective action."
***California cities with Occupy pages on Facebook:
Alameda, Amador, Anaheim, Antioch, Apple Valley, Arcata, Arroyo Grande, Atascadero, Atherton, Atwater, Bakersfield, Beaumont, Berkeley, Beverly Hills, Brea, Brentwood, Burbank, Calabasas, Calistoga, Camarillo, Chico, Chula Vista, Citrus heights, Claremont, Coachella, Colton, Compton, Concord, Corona, Coronado, Costa Mesa, Covina, Cudahy, Culver City.
Danville, Davis, Delano, El Centro, Elk Grove, Encinitas, Escondido, Eureka, Fontana, Fresno, Fullerton, Gilroy, Half Moon Bay, Hayward, Healdsburg, Hemet, Hollister, Imperial, Irvine, Laguna Niguel, Lake Elsinore, Livingston, Lodi, Lompoc, Long Beach, Los Angeles, Madera, Malibu, Manteca, Martinez, Marysville, Merced, Mission Viejo, Modesto, Montclair, Monterey, Mount Shasta, Mountain View.
Napa, Novato, Oakland, Oceanside, Ojai, Ontario, Orange, Oxnard, Palm Desert, Palm Springs, Palmdale, Palo Alto, Paradise, Pasadena, Perris, Petaluma, Pico Rivera, Pomona, Poway, Rancho Cucamonga, Red Bluff, Redding, Redondo Beach, Redwood City, Rialto, Richmond, Riverside, Sacramento, Salinas, San Bernardino, San Diego, San Fernando, San Francisco, San Jose, San Leandro, San Luis Obispo, San Mateo.
Santa Ana, Santa Barbara, Santa Clarita, Santa Cruz, Santa Monica, Santa Rosa, Sebastopol, Sierra Madre, Simi Valley, Sonoma, Sonora, South Gate, South Lake Tahoe, South San Francisco, Stockton, Sunnyvale, Tehachapi, Temecula, Thousand Oaks, Torrance, Tracy, Turlock, Ukiah, Vacaville, Vallejo, Ventura, Victorville, Visalia, Vista, Walnut Creek, Watsonville, West Hollywood, Woodland, Yuba City.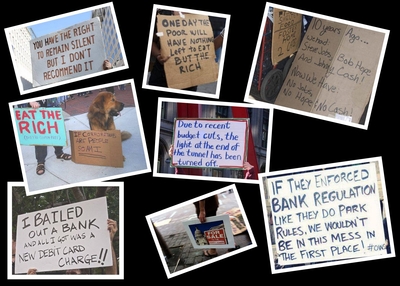 RELATED LINKS
ADDITIONAL CONTACTS
The University of California, Riverside (www.ucr.edu) is a doctoral research university, a living laboratory for groundbreaking exploration of issues critical to Inland Southern California, the state and communities around the world. Reflecting California's diverse culture, UCR's enrollment has exceeded 21,000 students. The campus opened a medical school in 2013 and has reached the heart of the Coachella Valley by way of the UCR Palm Desert Center. The campus has an annual statewide economic impact of more than $1 billion.
A broadcast studio with fiber cable to the AT&T Hollywood hub is available for live or taped interviews. UCR also has ISDN for radio interviews. To learn more, call (951) UCR-NEWS.