Meet the Writers
---
UC Riverside Hosts 26th Annual Writers Week

Poetry and fiction readings and talks open to the public Feb. 4 through 9

(February 1, 2003)
Aimee Bender, Donald Hall and Lisa Teasley will headline Writers Week, the 26th annual celebration of the written word at the University of California, Riverside, from Tuesday, Feb. 4 to Saturday, Feb. 8.
A total of 17 poets and fiction authors will give free talks and readings at various locations on campus, with one session at 3 p.m. Saturday at the Riverside Public Library, 3581 Mission Inn Ave.
This event, directed by the UC Riverside Creative Writing department, is the longest running free literary event in California. Each day has a theme.
Tuesday is "A Day of Fiction and Non-Fiction." Wednesday is "Black Women Writers on the Edge." Thursday is "Poetry and the Soul." Friday is "Chicano Poets: No Boundaries," as well as that evening's keynote speech by poet Donald Hall followed by a reception. Saturday offers a reading at the Riverside Public Library in the afternoon, and in the evening, two performances of "Resa Fantastiskt Mystisk," by the Los Angeles theatre company Burglars of Hamm.
Public radio station KPCC will be broadcasting the show "Talk of the City" live from the campus on Wednesday, Feb. 5, a free, public event that begins at 12:30 p.m. at University Theatre. Host Kitty Felde will interview Writers Week director and novelist Susan Straight, professor of creative writing at UC Riverside, as well as Aimee Bender and Lisa Teasley. Straight's latest novel, Highwire Moon, earned the Gold Medal for Fiction last year from the Commonwealth Club.
"I started going to Writers Week long before I was employed by the university," Straight said. "I was so grateful. I saw Russell Banks and Joyce Carol Oates and William Murray. There's nothing else like this around here. We have regulars who come every year. A lot of high school students come and get inspired."
Straight described Donald Hall, author of 15 books of poetry, as a classic American poet in the tradition of Robert Frost. His talks are at 8 p.m. Friday at the University Lecture Hall and 3 p.m. Saturday at the Riverside Public Library.
"The poetry is beautiful and I think people will get a lot out of his use of language," Straight said. Hall was interviewed on the public radio show "This American Life," about the book of poetry he wrote at the time his wife, poet Jane Kenyon, died of cancer. That interview is available on the web at http://www.thislife.org/ra/93.ram
Straight said that Aimee Bender, author of the short fiction collection "The Girl in the Flammable Skirt," is one of the most popular writers among UC Riverside's creative writing students. "Our students love her with a passion," Straight said. "She teaches at USC. She bends the form. She is cutting-edge fiction." Bender speaks at 8 p.m. Tuesday, on opening night, in Humanities 1500. A reading of one of the stories from her book is available on the web archives of "This American Life," at http://www.thislife.org/ra/164.ram
Lisa Teasley, the author of "Glow in the Dark," won the 2002 Gold Pen Award for Best Short Story Collections. "Her stories don't necessarily have only African American points of view," said Straight. "She is experimenting with the idea of who can write what. She is a great performer as well." Teasley will read at 8 p.m. Wednesday in Humanities 1500.
Other authors on the schedule are Ellen Slezak, Nina Revoyr, Barry Sanders, Shara McCallum, Stacy Dyson, Crystal Williams, Dave Smith, Gray Jacobik, Gary Young, Frank Bidart, Diana Garcia, Juan Delgado, Sandra Munoz and Iqbal Pittalwala.
Straight said that there is a reason that poetry has become more popular since the terrorist attacks of Sept. 11th. "Poetry heals the spirit," she said. "One poem can stay in your mind for the rest of your life. People come to Writers Week and go home thinking, 'I can do that.' That's what I hope will happen again."
Campus parking is $6 per day or $4 after 4 p.m.
The event is organized by the Department of Creative Writing and supported by the Riverside Arts Council, UC Riverside Departments of English and Theatre, the Center for Ideas & Society, as well as the Dean's Office in the College of Humanities, Arts, and Social Sciences. This event is also supported by Poets & Writers, Inc., through a grant from The James Irvine Foundation. For recorded information on Writers Week, call (909) 782-2919. A schedule is available on the web at
http://www.creativewriting.ucr.edu/news_events/writers_week_2003/index.html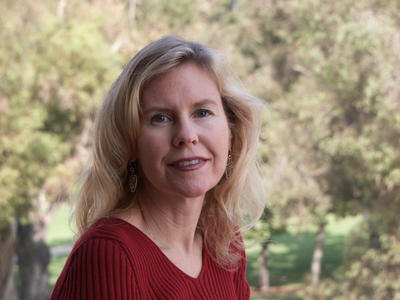 Enlarge
Susan Straight, professor of creative writing and director of Writers Week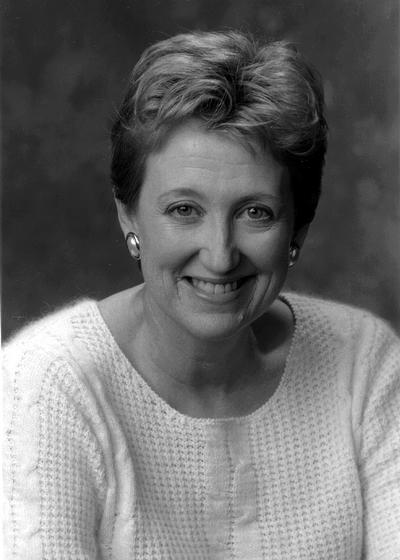 Enlarge
Kitty Felde, host of "Talk of the City" on KPCC public radio
The University of California, Riverside (www.ucr.edu) is a doctoral research university, a living laboratory for groundbreaking exploration of issues critical to Inland Southern California, the state and communities around the world. Reflecting California's diverse culture, UCR's enrollment has exceeded 21,000 students. The campus opened a medical school in 2013 and has reached the heart of the Coachella Valley by way of the UCR Palm Desert Center. The campus has an annual statewide economic impact of more than $1 billion.
A broadcast studio with fiber cable to the AT&T Hollywood hub is available for live or taped interviews. UCR also has ISDN for radio interviews. To learn more, call (951) UCR-NEWS.