NSF Awards $2.4 Million to UCR Geneticist
---
UC Riverside Geneticist Awarded $2.4 Million Grant by the National Science Foundation
Award marks first time UC Riverside is selected to lead a project by NSF's Plant Genome Research Project program
(August 12, 2003)
NEWS MEDIA CONTACT
Name:

Iqbal Pittalwala


Tel:

(951) 827-6050


E-mail:

iqbal@ucr.edu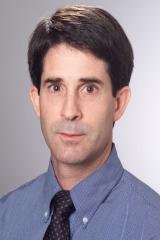 Tim Close, professor of genetics in the department of botany and plant sciences at UC Riverside, has been awarded a $2.4 million grant by the National Science Foundation.
RIVERSIDE, Calif. -- (
www.ucr.edu
) --
Dr. Tim Close
, professor of genetics in the
department of botany and plant sciences
at UC Riverside, has been awarded a $2.4 million grant by the
National Science Foundation
for a project that will facilitate researchers' access to the barley genome to build a fuller understanding of cereal plant traits relevant to agriculture and biology. (A genome is all the DNA in an organism, including its genes.) The title of the research project is "Coupling Expressed Sequences and Bacterial Artificial Chromosome Resources to Access the Barley Genome."
While Close is the Principal Investigator (PI) for the research project, Drs.
Tao Jiang
and
Stefano Lonardi
of the
department of computer science
at UC Riverside are the co-PIs. The other senior personnel for the project is Dr. MingCheng Luo of UC Davis.
The NSF program
"Plant Genome Research Project"
granted the award for a four-year period starting September 1, 2003. This is the first time UC Riverside has been chosen to lead a project by NSF's Plant Genome Research Project program.
"Barley researchers have made tremendous advances in the past several years," said Close, "with the production of fundamental genomic resources such as a bacterial artificial chromosome library now being used worldwide, several mapping populations, and a microarray representing nearly 22,000 genes. But still, much remains to be done to couple these resources to make it simple for anyone to access the barley genome. In a nutshell, that is the aim of our project -- to simplify for everyone. Indeed, by easing the distribution of information, our project will help extend the knowledge of plant genetics to university and high school teaching environments."
Several cereal crops of major economic and social importance are members of the tribe 'Triticeae.' The tribe, which includes crops such as barley, wheat, rye and triticale, accounts for more than 30% of the world's grain production, with more than 35% of the human population using the cereal crops as a staple. In the U.S., Triticeae crops are sown on approximately 81 million acres each year with an average value of more than $9 billion.
Close explained that the products derived from the Triticeae crops are diverse. "These include bread, pastries, pasta, beer, malt whiskey, soup ingredients, and animal feed," he said. "In spite of this diversity the species in Triticeae are genetically closely related. But the Triticeae genomes are too large for whole-genome sequencing at present. Still, we can use reliable methods immediately to access most of the expressed genes in Triticeae genomes. That is what our research will focus on."
Close also explained why it is important to better understand the barley genome in particular. Barley is the most widely cultivated diploid member of the tribe Triticeae, making it the best model for this entire group of plants. (A diploid cell contains a nucleus with two complete sets of chromosomes, one set inherited from each parent. Most plants and animals are diploid.) Barley has been one of humankind's staple crops since the earliest agriculture, with more than 30 Biblical references. Hebrew invaders of Canaan found it in cultivation.
"'A land of wheat and barley' meant a land of fertility," said Close. "Barley is a remarkably adaptable crop, with very good genetic diversity related to tolerance of harsh environments. There are extensive collections in Syria, Mexico, the United States and a few other locations. In addition, the barley research community is characterized by tremendous cooperation and sharing in countries all over the globe. For example, during the past year research teams from the United States, Japan, Germany, Scotland and Finland joined together to make barley the first crop plant to have a state-of-the-art public tool for measuring gene expression, otherwise known as a microarray. The international barley community seems to be catching some people by surprise, and we hope to keep good things coming. Our project should help."
The information gained in Close's project will accelerate map-based cloning of genes that control agriculturally important traits, particularly in barley and its very close relatives, wheat and rye, and also in other cereal plants such as rice and maize through the use of comparative genetic maps.
The grant budget will support at UC Riverside one graduate student in the department of botany and plant sciences and one in the department of computer science, plus several other research scientists, various support personnel and a considerable amount of new equipment. Co-PIs Lonardi and Jiang will assist in the project by providing expertise with programming, algorithm development, and the establishment of various computing and internet resources specific to the project. This will include supervision of Jie Zheng, a Ph.D. student in computer science at UC Riverside, and interactions with the project's database expert Steve Wanamaker, post-docs Jan Svensson and Edmundo Rodriguez, and other current members of Close's laboratory.
The University of California, Riverside (www.ucr.edu) is a doctoral research university, a living laboratory for groundbreaking exploration of issues critical to Inland Southern California, the state and communities around the world. Reflecting California's diverse culture, UCR's enrollment has exceeded 21,000 students. The campus opened a medical school in 2013 and has reached the heart of the Coachella Valley by way of the UCR Palm Desert Center. The campus has an annual statewide economic impact of more than $1 billion.
A broadcast studio with fiber cable to the AT&T Hollywood hub is available for live or taped interviews. UCR also has ISDN for radio interviews. To learn more, call (951) UCR-NEWS.