Do Business Ethics Travel Well
---
How Well Do U.S. Business Ethics Travel?
Examination of U.S. Business Ethics at Home and in Russia Receives Award

(October 29, 2003)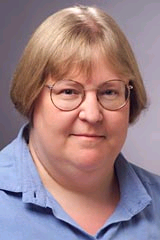 Wendy Bailey
RIVERSIDE, Calif. —
www.ucr.edu
— Do international managers follow consistent standards of ethical behavior across national borders or do they follow the maxim: "When in Rome, do as the Romans"? An award-winning paper examines how location affects what U.S. business executives working domestically and in Russia will do when faced with different ethical dilemmas.
Andrew Spicer
, an assistant professor of management, and
Wendy Bailey
, an assistant professor of accounting, both at the
A. Gary Anderson Graduate School of Management
, authored the paper with Thomas W. Dunfee, professor of legal studies and social responsibility in business at the Wharton School of the University of Pennsylvania.
The paper received the Best Paper award from the Professionalism and Ethics Committee of the American Accounting Association at the 8th Symposium on Ethics Research in Accounting. Titled
"Does National Context Matter in Ethical Decision Making?: An Empirical Test of Integrative Social Contracts Theory."
The paper will appear in a forthcoming issue of the Academy of Management Journal.
The authors surveyed 250 U.S. business executives, 98 working in the U.S. and 152 working in Russia to test a theory known as Integrative Social Contracts Theory (ISCT). ISCT says that the ethical standards a manager should apply depend on whether the type of situation evokes a "hypernorm" of universally held ethical values, or a local community norm.
"The question is whether there are universal ethics that apply across societies or whether there are only local community norms," said Spicer. "What happens when cultures collide? Whose standards do you follow, your home standards or those of the host country?"
Managers, both in the U.S. and Russia, showed similar patterns in condemning those activities identified as violating universally held "hypernorms."
However, the two groups diverged when faced with less black-and-white issues encountered in local business customs. Managers working in Russia viewed the local norm situations such as keeping double books or providing a small bribe to a government official as less ethically objectionable than their U.S.-based counterparts.
In the study, managers were given six fictional scenarios; three that illustrated local Russian business practices (local norms); and three scenarios that violated universal ethical standards (hypernorms). Each manager was asked to evaluate the ethicality of the scenarios and indicate whether they would behave in a similar manner. The situations included:


A company that fails to inform employees about the physical risks from exposure to hazardous chemicals.


A company that invests in capital equipment instead of paying employee wages.


A commercial real estate firm that reneges on unambiguous contractual obligations in the face of changing circumstances.


A money-losing firm that decides to keep operating a factory to continue providing jobs for the local workforce.


A company that keeps a double set of books to hide information from tax inspectors and local mobsters.


A company that makes a small bribe to a government official who is in charge of awarding a major contract.


More research is needed in international business ethics given the corporate trend toward globalizing operations, according to Bailey and Spicer.
"Ethics is important in the harmonization of international accounting standards," Bailey added. "Knowing where the (ethical) problems lie allows you to pinpoint your efforts."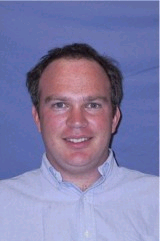 Andrew Spicer
The University of California, Riverside (www.ucr.edu) is a doctoral research university, a living laboratory for groundbreaking exploration of issues critical to Inland Southern California, the state and communities around the world. Reflecting California's diverse culture, UCR's enrollment has exceeded 21,000 students. The campus opened a medical school in 2013 and has reached the heart of the Coachella Valley by way of the UCR Palm Desert Center. The campus has an annual statewide economic impact of more than $1 billion.
A broadcast studio with fiber cable to the AT&T Hollywood hub is available for live or taped interviews. UCR also has ISDN for radio interviews. To learn more, call (951) UCR-NEWS.