Authors Series Tackles Colonial Taverns
---
Drinking in Colonial America is Next Topic of the UCR Libraries' Authors Series
History Professor Sharon Salinger Talks About Her Book "Taverns and Drinking in Early America"
(November 17, 2003)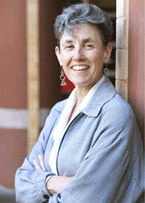 Sharon V. Salinger
RIVERSIDE, Calif. —
www.ucr.edu
—Sharon V. Salinger, professor and chair of the Department of History at the University of California, Riverside, will speak from 3:15 p.m. to 4:30 p.m., Wednesday Nov. 19 about her book
Taverns and Drinking in Early America
. It is the second talk of the
2003-04 UCR Libraries' Author Series
. The Salinger talk will be Web cast live. For more information about the UCR Libraries' Author Series, call Special Collections at 909-787-3233 or e-mail Melissa Conway, the head of Special Collections.
Colonial Americans knew two types of public buildings — houses of worship and taverns. Salinger examines the latter, and the more numerous of the two. Published by Johns Hopkins University Press in 2002,
Taverns and Drinking in Early America
is the first study of public houses and drinking in the colonies. The book explores the origins of taverns, their proliferation, the ends that they served in the colonies — a time when drinking water supposedly endangered one's health. She also challenges the prevailing view that taverns tended to break down class and gender differences. Instead, she argues they did not signal social change so much as buttress custom and encourage exclusion.
Salinger, a scholar of early American social and economic history, is also the author of
To Serve Well and Faithfully
(Cambridge University Press, 1987), which traces the history of unfree labor in colonial Pennsylvania. Salinger collaborated with Carla Gardina Pestana on the 1999 book,
Inequality in Early America
(University Press of New England). She is currently working on a study of poverty and migration into eighteenth-century Boston. She received a Ph.D. in history from UCLA and arrived at UC Riverside in 1980.
The monthly Author Series events, which began in September 2002, bring the riches of the campus libraries to the community. According to organizer Melissa Conway, who heads UC Riverside's Special Collections, the authors are all affiliated with UC Riverside. All UC Riverside Libraries' Author Series events are free and open to the public. Parking is $6 per vehicle for the day or may be purchased for shorter periods at $2 per hour. Parking permits are available at the information kiosks near the University Avenue and the Canyon Crest Drive and Martin Luther King Boulevard entrances. Visitors are encouraged to park at the visitor lot near the University Avenue entrance.
Other authors in the series include:


Dec. 10: William Lavender, a novelist, and Mary Lavender, a professional researcher and long-time officer of the Friends of the UCR Libraries, will speak about their collaborative work on Lavender's historical novel, Just Jane: A Daughter of England Caught in the Struggle of the American Revolution (Gulliver Books, Harcourt, 2002). Nominated for the American Library Association's Best Books for Young Adults in 2002, Just Jane is Lavender's first novel for younger readers. Lavender has authored five other novels including Chinaberry.



Jan. 21, 2004: Iqbal Pittalwala, formerly a Campus Communications Officer for Science and Engineering at UC Riverside, now the Assistant Director of Media Relations for Science and Technology at the UC Irvine. He will read from his book of short stories Dear Paramount Pictures (Southern Methodist University, 2002). In addition to a Ph.D. in atmospheric sciences, Pittalwala holds an M.F.A in creative writing from the University of Iowa. His stories have appeared in the Seattle Review, Blue Mesa Review, Confrontation, Trikone, and other magazines. He teaches a writing and critiquing workshop in fiction at the UC Riverside Extension Center.



Feb. 18: Alan McHughen, professor of botany and plant sciences, will speak on his book Pandora's Picnic Basket: The Potential and Hazards of Genetically Modified Foods (Oxford University Press, 2000). A molecular geneticist, public sector educator, scientist and consumer advocate, Dr. McHughen has helped develop U.S. and Canadian regulations covering the environmental release of plants with novel traits. He also served on recent National Academy of Science and Organization for Economic Co-operation and Development panels investigating the environmental and health effects of genetically modified organisms.



March 24: Stephen Spindler, professor of biochemistry, will speak on his intriguing research on the correlation between calorie restriction and longevity. Spindler asserts that the fewer the calories an animal consumes — provided malnutrition is avoided — the slower an animal ages and the lower the death rate from cancer, heart disease and diabetes. Spindler has served on several advisory groups and committees for the National Institute on Aging, and National Institutes of Health.



April 14: Maurya Simon, chair and professor of creative writing, will read from her book of poetry, A Brief History of Punctuation (Sutton Hoo Press, 2002). Simon is also the author of The Enchanted Room and Days of Awe (Copper Canyon Press, 1986, 1989), Speaking in Tongues (Gibbs Smith, 1990), and The Golden Labyrinth (Univ. of Missouri Press, 1995). Her sixth volume of poetry, Weavers, is forthcoming from Blackbird Press. Professor Simon's poems have appeared in several publications, including The New Yorker, Poetry, TriQuarterly, The Southern Review, The Kenyon Review, Ploughshares, The Los Angeles Times Book Review, the New England Review, and in more than thirty anthologies.



May 19: Howard K. Wettstein, professor of philosophy, will speak on Diaspora and Exiles: Varieties of Jewish Identity (University of California Press, 2002), which he edited. Wettstein is also the author of Has Semantics Rested on a Mistake? and Other Essays (Stanford University Press, 1991), and The Magic Prism—An Essay in the Philosophy of Language(Oxford University Press, 2003), and numerous articles on the philosophy of language. Diaspora and Exiles considers the question of Jewish identity from the perspectives of anthropology, art history, comparative literature, history, philosophy, political theory, and sociology.


UC Riverside's Libraries are the focal points for research and study on campus. Their collections include 2,081,146 volumes, 12,444 serial subscriptions and 1,672,042 microforms housed in five facilities: the Tomás Rivera Library (serving the humanities, arts and social sciences); the Science Library; the Music Library; Media Library; and Special Collections, housing rare books and manuscripts, and unique archival resources. For more about the UC Riverside Libraries, go to http://library.ucr.edu/.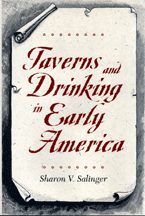 RELATED LINKS
ADDITIONAL CONTACTS
The University of California, Riverside (www.ucr.edu) is a doctoral research university, a living laboratory for groundbreaking exploration of issues critical to Inland Southern California, the state and communities around the world. Reflecting California's diverse culture, UCR's enrollment has exceeded 21,000 students. The campus opened a medical school in 2013 and has reached the heart of the Coachella Valley by way of the UCR Palm Desert Center. The campus has an annual statewide economic impact of more than $1 billion.
A broadcast studio with fiber cable to the AT&T Hollywood hub is available for live or taped interviews. UCR also has ISDN for radio interviews. To learn more, call (951) UCR-NEWS.