"Red Rhythms" Brings Native Dance to UCR
---
UC Riverside "Red Rhythms" Conference Set for May 5, 6, 7
Scholars and Performers From Across North American Will Explore, For the First Time, the Importance of Native Dance Traditions to the U.S. Academic and Dance Worlds

(April 23, 2004)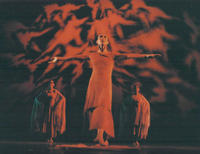 Enlarge
Marla Bingham in "Sanctuary"
RIVERSIDE, Calif. (www.ucr.edu) -- Scholars, teachers and dancers from a variety of traditions will gather at UC Riverside May 5, 6 and 7 to illuminate the contributions of Native dancers and choreographers in a ground-breaking national conference, called "Red Rhythms: Contemporary Methodologies in American Indian Dance."
The free, public conference is funded by the Ford Foundation and organized by two professors, Jacqueline Shea Murphy in the dance department and Michelle Raheja in the English department.
Opening ceremonies and performances will be 4 p.m. Wednesday, May 5, in the performance lab, ARTS 166. Another series of performances are scheduled from 7:30 to 10 p.m. Thursday, May 6 at Sherman Indian High School Auditorium, 9010 Magnolia Ave. The conference will also include roundtable discussions about issues such as improvising traditions, the importance of authenticity, religious freedom and dance, and dance as autobiography. A full schedule and a list of participants is available at http://ideasandsociety.ucr.edu/redrhythms
Some highlights from that list of participants include:
• DAYSTAR/Rosalie Jones (Blackfeet/Chippewa) -- The Company, founded in 1980, was the first dance company in the U.S. created with all-native performers and specializing in the portrayal of the personal and tribal stories of Indian America. They will perform an excerpt of "No Home But the Heart."
• Raoul Trujillo (Apache) -- Actor, dancer, choreographer, former soloist with the Nikolais Dance Theatre and the original choreographer and co-director for the American Indian Dance Theatre. He will perform a solo version of "Shaman's Journey," subject of a PBS special. Raoul is also an Honor Circle member of Earth Dance Theatre.
• Muriel Miguel (Kuna/Rappahannock) -- Choreographer/director Muriel Miguel is co-founder and artistic director of Spiderwoman Theatre, the longest running Native American feminist theatre group in North America, which has toured internationally for 25 years. Muriel is the co-founder of the Thunderbird American Indian Dancers in New York City; she co-founded Shy Woman Singers and Dancers, a traditional women's drum and dance troupe; and she has developed two shows for The Minnesota Native American AIDS Task Force in Minneapolis. She has been awarded an honorary Doctorate in Fine Arts from Miami University in Oxford, Ohio. In 1999 she choreographed Throw Away Kids as the guest choreographer for the Chinook Winds Aboriginal Dance Program at The Banff Centre, and was a featured performer in BONES: An Aboriginal Dance Opera, there in 2001.
• Michael Greyeyes (Plains Cree) -- Greyeyes is a dancer, actor and choreographer who danced as a full corps de ballet member with the Canadian National Ballet from 1987 to 1990, and in the company of Eliot Feld in New York City from 1990 to 1994. He has performed in numerous films and television programs, and was seen in He Who Dreams: Michael Greyeyes on the Powwow Trail on the Canadian Broadcasting Corporation in 1997. He will introduce a short film of himself dancing, titled, "A Nation is Coming."
• Craig Womack (Oklahoma Creek-Cherokee) -- Womack teaches Native Literature in the English Department at the University of Oklahoma and is author of Red on Red, a literary history of the Muskogee Creek Nation, and Drowning in Fire, a novel.
• Alejandro Ronceria is co-director and co-choreographer, Earth in Motion World Indigenous Dance Co., Toronto, Ontario. Choreographer, Aboriginal Dance Project, Banff Centre for the Arts.
• Rulan Tangen, is co-director and choreographer for Earth Dance Theater, and a lifelong dance artist. She has performed in the U.S., Canada, and Europe in the fields of ballet, modern dance, Plains traditional powwow dance, and now reaches into blood memory to explore visions of global indigenous contemporary dance.
• Susan Foster, professor in World Arts and Cultures, UCLA, is a choreographer, dancer and writer. Foster began presenting concerts of her own work in 1977. Since that time she has created several solo concerts which she has toured in the United States, Canada and Europe. Ms. Foster's work has been supported by grants from the National Endowment of the Arts, the National Endowment of Humanities, and the Rockefeller and Jerome Foundations. Ph.D., History of Consciousness, University of California, Santa Cruz; M.A., Dance, University of California, Los Angeles; B.A. Anthropology, Swarthmore College.
"This is an exciting step for Native American dance and dance studies in general," said Shea Murphy, an assistant professor of dance who studies Native American dance in relation to modern dance history. While funding agencies like the "Canada Council" have actively supported Aboriginal dance in that country, there has been little institutional or academic support in the U.S. for the work of Native American dancers and choreographers. "We want to change that by providing a chance for dance scholars to see some of this work and begin considering its complexities. We want to facilitate a way for the dancers themselves, who often work far apart from each other, to meet and network."
Raheja, an assistant professor of English who studies media and literary images of and by Native Americans, said she is most interested in bringing scholars of Native American history together who have not considered the dance tradition part of their scholarship. She said this will be the first major conference in the U.S. that brings together dance scholars, Native Studies scholars and American Indian dancers.
"We want to expose dance scholars and Native American studies scholars to the richness of this dance, and provide a forum for discussion of the complex historical and theoretical issues involved," said Raheja.
UC Riverside is near neighbor to more than 30 federally recognized tribes and California Indians helped found the campus and established its first academic chair. The campus offers one of only two Ph.D. programs in American Indian History in the nation, and was the first university in the nation to offer a Ph.D. program in dance history. Other institutional resources include the Rupert Costo Library of American Indian History, one of the largest collections of research materials relating to Native Americans in the nation, and the proposed Center for California Native Nations.
The Ford Foundation since 1936 has provided more than $10 billion in grants and loans to charitable and educational projects that strengthen democratic values, reduce poverty and injustice, promote international cooperation and advance human achievement. (www.fordfound.org)
The conference is sponsored by the Ford Foundation, The University of California Humanities Research Institute, the Center for Ideas and Society, the Gluck Fellows Program of the Arts at UCR, and the UCR Department of Dance.
Parking on campus costs $5 per day.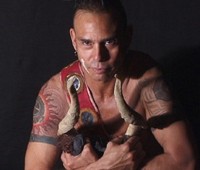 Enlarge
Raoul Trujillo, photo courtesy of Earth Dance Theater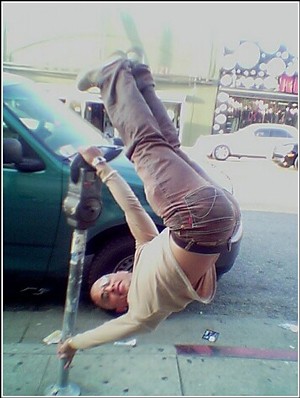 Enlarge
Quetzal Guerrero, photo courtesy of Earth Dance Theater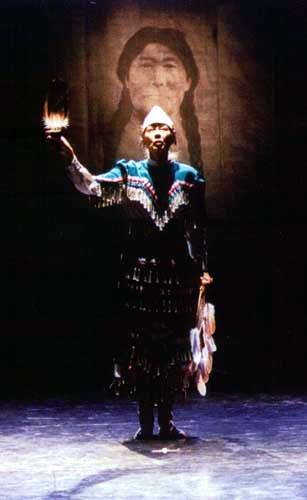 DAYSTAR/Rosalie Jones
RELATED LINKS
The University of California, Riverside (www.ucr.edu) is a doctoral research university, a living laboratory for groundbreaking exploration of issues critical to Inland Southern California, the state and communities around the world. Reflecting California's diverse culture, UCR's enrollment has exceeded 21,000 students. The campus opened a medical school in 2013 and has reached the heart of the Coachella Valley by way of the UCR Palm Desert Center. The campus has an annual statewide economic impact of more than $1 billion.
A broadcast studio with fiber cable to the AT&T Hollywood hub is available for live or taped interviews. UCR also has ISDN for radio interviews. To learn more, call (951) UCR-NEWS.