Village Bookstore Goes Hollywood
---
UC Riverside's Village Bookstore Hosts Book Signing
Two UC Riverside Ph.D.s Talk About Hollywood and L.A. Culture
(October 6, 2004)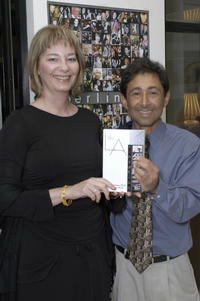 The authors, Lisa Iyer and Armen Antonian
RIVERSIDE, Calif. (www.ucr.edu) — Two authors who earned their Ph.D. at UC Riverside will come back to the Village Bookstore from 2 to 4 p.m Saturday, Oct. 9, to talk about The L.A. Sensation, their new book on Los Angeles' role as a global trendsetter.
UC Riverside graduates Armen Antonian and Lisa Iyer, chronicle the emergence of Los Angeles as a world leader in intellectual discovery, artistic taste and fine products as Los Angeles assumes its place as the leading force in American culture.
"The L.A. Sensation takes the pulse of a city in ascendance, detailing the emergence of its museums, its major architectural developments, and its top restaurants in the pivotal last two decades of the twentieth century -- concluding with the opening of Disney Hall in 2003," said Antonian. " The book offers a daring new look at Hollywood and L.A. as major focal points of the modern culture, and at the historical makings of a city that has until now defied definition."
The whole five-year experience changed both authors' perceptions of East and West, especially Iyer's. "Before, I had been much more East Coast/San Francisco-oriented, emphasizing the Old World, traditional look in clothing, furnishings and art," she said. "I thought L.A. had no culture. All that has changed -- in fact largely reversed. Learning about the richness of the L.A. scene has made me love L.A. as a city."
Iyer earned her Ph.D. at UCR's Department of Comparative Literature in 1987, focusing on third world literature. She has taught at several Southern California colleges. Antonian earned his Ph.D. in political economy and history. He is now teaching elementary school in Pasadena. Their collaboration on The L.A. Sensation reflects over twenty years of researching and observing L.A. culture and its global influence.
The Village Bookstore, on the corner of University and Iowa, opened for business in October, 2003 as a resource for all of the Inland Empire, but especially for the east side of Riverside. The new 8,300 square foot Bookstore is stocked with a large selection of general reading and special interest books, magazines, gifts and clothing items. The Bookstore also carries a large selection of children's books located in a children's reading area. A children's story hour is scheduled for 2 p.m. each Saturday and there will be poetry readings, book signings and book clubs. Business hours are: Monday thru Saturday, 10 a.m. to 10 p.m. and Sunday, noon to 10 p.m. Information: (951) 827-7716.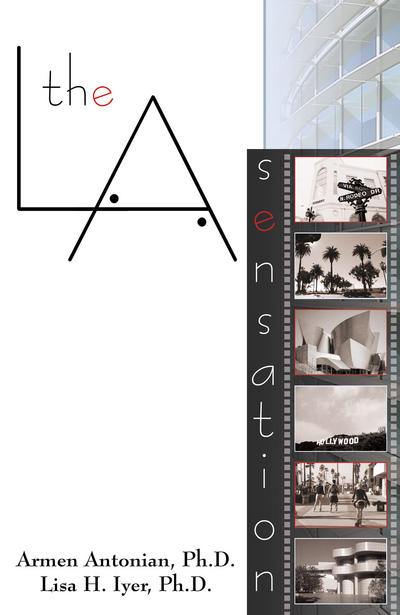 book cover
RELATED LINKS
The University of California, Riverside (www.ucr.edu) is a doctoral research university, a living laboratory for groundbreaking exploration of issues critical to Inland Southern California, the state and communities around the world. Reflecting California's diverse culture, UCR's enrollment has exceeded 21,000 students. The campus opened a medical school in 2013 and has reached the heart of the Coachella Valley by way of the UCR Palm Desert Center. The campus has an annual statewide economic impact of more than $1 billion.
A broadcast studio with fiber cable to the AT&T Hollywood hub is available for live or taped interviews. UCR also has ISDN for radio interviews. To learn more, call (951) UCR-NEWS.