Academic Senate Honors UCR's Best
---
Insect Scientists, Chinese Literature Professor Win Kudos at UC Riverside
Academic Senate bestows top teaching, research awards for the year
(May 18, 2004)
RIVERSIDE, Calif. (www.ucr.edu) -- With stories to tell about achievements in teaching and research, UC Riverside's Academic Senate today (May 18) voted the campus' top awards to professors in the fields of entomology and literature.
Yenna Wu, a professor of comparative literature and foreign language, and Timothy Paine, a professor of entomology, were named recipients of the 2003-2004 Distinguished Teaching Award. Brian A. Federici, a distinguished professor of entomology, was named Faculty Research Lecturer for 2005.
The campus' Distinguished Teaching Award is conferred on the basis of student evaluations and peer review.
Paine, on the faculty since 1986, shines as the instructor of Entomology 10, Natural History of Insects, an introductory course for non-majors with a typical enrollment of about 100 students.
"This course is a way to show students how to look at the world around them in a different way," Paine said. Some of his students think of insects as creatures "best squished, squashed or otherwise dispatched," he said, and he tries to get them to see beauty in the ways insects adapt to their environments.
"It's a great big world, and these tiny bugs manage to eat, mate and leave behind great numbers of offspring," he said. "If we can get them to look at that closely enough to really appreciate it, then we've succeeded."
Many of Paine's students acknowledge that they entered the course disliking or even fearing insects, but write that Paine changed their minds -- and some have sought out further entomology study or research opportunities.
"I have never been a fan of insects," one student writes in a 2003 evaluation, "but Dr. Paine presents them in such a way as to make them interesting, awe-inspiring and beautiful."
Wu, a member of the UC Riverside faculty since 1992, wins raves from students in her Chinese literature and language courses. Written evaluations praise her organization, patience and concern for student learning.
"I love how she makes us look deeper into the story and read between the lines," one undergraduate writes. "She challenges her students and is always helpful and resourceful."
Wu's colleagues laud her work in curriculum and program development, including her co-authored textbook "Chinese the Easy Way."
Focusing on late-imperial Chinese fiction, Wu has combined literary work with rigorous research on the representation of gender dynamics. She has published six books and about forty journal articles on various topics in Chinese literature, as well as many translations and book reviews.
"It's very gratifying to receive the Distinguished Teaching Award because of the importance I place on teaching both at the undergraduate and the graduate levels," Wu said. "Student response has been a strong motivator for me in the classroom. I enjoy witnessing the advancement of their understanding of the subject in even just one quarter. I try to make students welcome; I take a personal interest in my students, and do a lot of mentoring."
In addition to the Distinguished Teaching Award, the Academic Senate each year chooses a renowned scholar as Faculty Research Lecturer. As the recipient for 2005, Federici will deliver a major lecture on his research next spring.
"To say the least, I am extremely flattered to have been selected to receive this honor for research that I do because it is so fascinating," Federici said. "It's like being rewarded for pursuing a hobby in which one has an intense interest!"
Federici's work has boosted understanding of insect-borne diseases that continue to plague humankind, and the scientific community has responded with laurels such as awards from the Keck Foundation and the National Institutes of Health.
Known for research into the ways fungi, viruses and bacteria affect the insect world, Federici has made many discoveries that shed light on controlling pests that threaten crops and insinuate ailments into the bloodstreams of vertebrates, including humans. He has devised ways to manipulate insects' natural enemies to improve control of species that are harmful to human life.
Federici describes himself as a scientific dilettante who has followed his interests into various fields of research. "I am especially surprised to have received this award," he said.
In 2002-2003, the U.S. Environmental Protection Agency appointed Federici to scientific advisory panels on the controversial topic of biotechnology. Last year, he won the Secretary's Individual Honor Award from the U.S. Department of Agriculture. He is a fellow of the American Association for the Advancement of Science and editor in chief of the Journal of Invertebrate Pathology. A renowned lecturer and teacher, he won the campus' Distinguished Teaching Award in 1989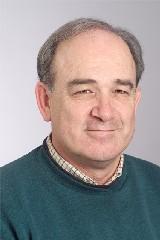 Brian Federici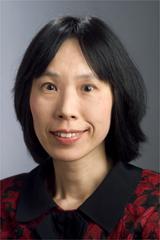 Yenna Wu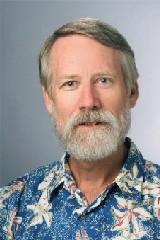 Timothy Paine
The University of California, Riverside (www.ucr.edu) is a doctoral research university, a living laboratory for groundbreaking exploration of issues critical to Inland Southern California, the state and communities around the world. Reflecting California's diverse culture, UCR's enrollment has exceeded 21,000 students. The campus opened a medical school in 2013 and has reached the heart of the Coachella Valley by way of the UCR Palm Desert Center. The campus has an annual statewide economic impact of more than $1 billion.
A broadcast studio with fiber cable to the AT&T Hollywood hub is available for live or taped interviews. UCR also has ISDN for radio interviews. To learn more, call (951) UCR-NEWS.